Re-Refining Tops Business Agenda to Rejuvenate Transformer Oil Market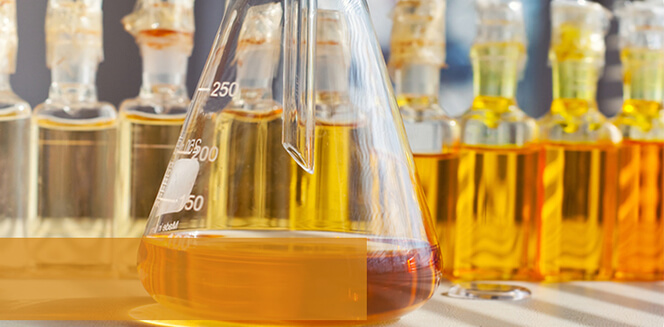 1 Dec
2015
Challenges with oil prices have seemed to take a toll on profit figures for most of the involved businesses around the globe. The aftermath of incurred pre-tax losses led to redesigning of strategic agenda to dig out profits from pipeline verticals. In the current scenario, transformer oil re-refining seems to have climbed up that list. While 2015 was not such a good year for crude oil prices, onset of 2016 saw substantial hikes, coming one after the other. Quick reaction was received from companies who decidedly shifted their focus onto re-refining transformer oil to avoid the effects of price rise on their profits. The decision, also remains critical with regard to high stress upon sustainable usage of the limited oil reserves.
Transformer Oil Market Offerings
Inside of an electric transformer, even certain switchgears for that matter, have multiple live components that pose the hazard of over-heating, or cause arcing at higher temperatures. Oil-filled versions contain mineral oil composites to eliminate heat by dissipation through natural convection, providing insulation to components at the same time. Transformer oils are characterized by high-dielectric strength, density, and flash point.
Paraffin or Naphtha based mineral oils are employed in general practice. Oxidation rate for paraffin based oil is comparatively low from the other. However, oxidation products of Naphtha oils are more soluble and do not cause obstruction in cooling through precipitation.
Potential Forces for Transformer Oil Market
Obvious increase in power grid facilities around the world to meet energy demands is one major boost for the transformer oil market. Manufacturers also expect to receive re-installation requests on a regular basis. Crude oil price spikes, that seem to strangle profit margins in businesses, are being replaced gradually with synthetic substitutes. These exhibit higher inflammability, high moisture tolerance, and better bio-degradability that mineral oils.
From vertical market perspective, flooding of electric vehicles (EVs) in automotive industry opens up demand for fresh installations. Vehicles in context, would eventually require plug-in charging points, that won't be a part of the domestic distribution network. Electrical utilities are preparing themselves for this due change, well ahead in time to avoid power shortage and blackouts for critical services during overload.
Market Structure for Transformer Oils
Previous demand trends predict strong growth for transformer oil market for the latter half of this decade. Developing nations with dense populations would lead the regions in end-consumption. Infrastructure development in these regions would propel relevant growth. Power generations, transmission, and distribution segments shall continue being the top most consumption business segments. Intelligent insight to predict global business strategies would help industrial players to expand their operations and customer base.
According to a recently published report by Allied Market Research on "Global Transformer Oil Market Opportunities and Forecast, 2014 – 2020", a total of 1,437.8 million liters was registered as global consumption in 2014. The figure is expected to increase by 6.3% during 2015 to 2020. Among end equipment, power transformers consumed 668.9 million liters in 2014. In the same year, consumption of paraffinic oil was the highest. Analysts, in this report, quantitatively study the financial projections and net revenue generated by each segment to indicate the profit making segments in the industry. Special attention to key drivers and restraints, derive prevalent opportunities for existing stakeholders and prospective investors. Ranjan Singh
Research Analyst at Allied Market Research
Ranjan has over 4 years of experience in market research and consulting across multiple domains which include technology, FMCG and durable consumer goods, heavy machinery, and automotive. He has hands on expertise in predictive and exploratory research projects for studying regional and global demand potential, market estimation & forecast, perceptions; analyzing macro and micro markets in terms of key gaps and opportunities. Ranjan is part of multiple consulting as well as syndicated report assignments and is actively involved in all the stages of project completion from planning, execution to delivery as per clients' satisfaction.
PREVIOUS POST
Enjoy a better living with Smart Homes
NEXT POST
Collaboration: A Vital Step Toward Shale Gas Revolution
Avenue: Entire Library membership of Allied Market Research Reports at your disposal
Avenue is an innovative subscription-based online report database.
Avail an online access to the entire library of syndicated reports on more than 2,000 niche industries and company profiles on more than 12,000 firms across 11 domains.
A cost-effective model tailored for entrepreneurs, investors, and students & researchers at universities.
Request customizations, suggest new reports, and avail analyst support as per your requirements.
Get an access to the library of reports at any time from any device and anywhere.
Related Post