Collaboration: A Vital Step Toward Shale Gas Revolution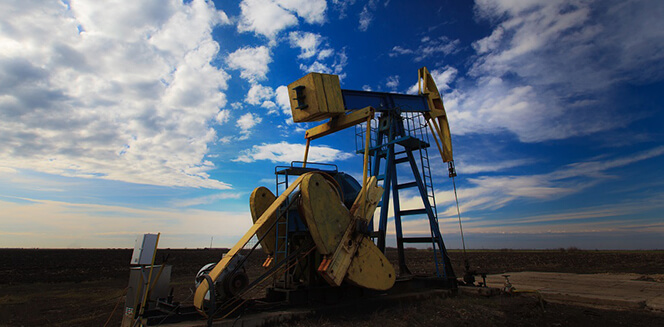 1 Feb
2016
Shales are sedimentary rocks that are fined-grained to utilize as resources of petroleum and natural gas. Shale gas is a natural gas derived from underground shale deposits by braking it up using hydraulic fracturing. Over the past decade, large volumes are accessible due to economic benefits of the combination of horizontal drilling and hydraulic fracturing. The biggest advantage of is less carbon emission. So, its application as a cleaner energy source in countries that depend on coal and crude oil, is increasing. Increasing number of reserves all over the world and the competitive price are key factors responsible for growth of the Shale gas market. However, shale gas is majorly produced only in countries, such as U.S., Canada, and China.
Collaboration of BP PLC and CNPC:
BP PLC is collaborating with China National Petroleum Corp (CNPC) to utilize reserves of shale gas in China to generate a lucrative profit with expectations of a rising oil prices. BP PLC, a London-based energy firm signed the shale-gas production deal with CNPC in order to develop the Neijiang-Dazu shale-gas block that covers an area of about 1,500 square kilometers in the Sichuan Basin.
Bob Dudley, BP Group's chief executive, called it a win-win situation in which the contract provides 'fair and reasonable returns.' He said, "The timing is good, and it fits China's national agenda. There are a lot of known shale-gas resources in Sichuan. It has had some development and a good market for natural gas, and has infrastructure pipelines in place. These are key ingredients for success. Geologists have identified places with good prospects in Sichuan, where the country's two biggest shale-gas developments are located, including CNPC's Changing-Weiyuan national shale-gas demonstration area and the shale-gas project of China Petrochemical Corp, known as Sinopec."
Shale Gas Revolution to Drop Natural Gas Prices:
The onset of shale gas revolution has enforced to reduce production of natural gas. Prices of natural gases are declining and it is the first time since the revolution. According to the U.S. Energy Information Agency (EIA), the number of rigs has dropped by around 50 percent since early 2012. Marcellus shale is the top source for natural gas in United States. The Marcellus shale is economically significant in North America due to closeness to large population base. The potential depends upon the technological advancements to transform natural gas into end products. A new SMG+ technology is capable of realizing full potential to obtain end products.
Analysts studying the market have presented an extensive information about changing market trends in research reports. Allied Market Research has published a report titled, "World Shale Gas Market - Opportunities and Forecasts, 2014 - 2022." As per the report, the world shale gas market is expected to register a CAGR of 14.4% from 2015 to 2022 and estimated to reach $214 billion by 2022. The report provides an extensive analysis of drivers & challenges, opportunities, detailed segmentation, and key manufacturers. Furthermore, the study offers Porter's five forces analysis, competitive scenario, value chain analysis, and SWOT analysis of key manufacturers. Ranjan Singh
Research Analyst at Allied Market Research
Ranjan has over 4 years of experience in market research and consulting across multiple domains which include technology, FMCG and durable consumer goods, heavy machinery, and automotive. He has hands on expertise in predictive and exploratory research projects for studying regional and global demand potential, market estimation & forecast, perceptions; analyzing macro and micro markets in terms of key gaps and opportunities. Ranjan is part of multiple consulting as well as syndicated report assignments and is actively involved in all the stages of project completion from planning, execution to delivery as per clients' satisfaction.
PREVIOUS POST
Enjoy a better living with Smart Homes
NEXT POST
Medium Voltage Cable Manufacturers Embrace Innovations to Lure their End Users
Avenue: Entire Library membership of Allied Market Research Reports at your disposal
Avenue is an innovative subscription-based online report database.
Avail an online access to the entire library of syndicated reports on more than 2,000 niche industries and company profiles on more than 12,000 firms across 11 domains.
A cost-effective model tailored for entrepreneurs, investors, and students & researchers at universities.
Request customizations, suggest new reports, and avail analyst support as per your requirements.
Get an access to the library of reports at any time from any device and anywhere.
Related Post