Seafood Industry Witnesses Major Shift: Pandemic Forces Fish Farmers To Adapt To Digital World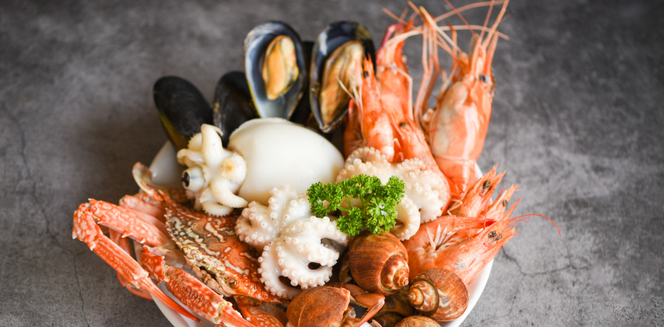 6 Aug
2020
The seafood industry has been dependent on restaurants and retails and it doesn't take a genius mind to figure out that the ongoing pandemic has been nothing but a nightmare for the market. The drastic drop in demand and closure of restaurants has forced fish farmers to find another, rather creative ways to stay afloat. The increased awareness regarding the health benefits of seafood has increased the demand for seafood. However, the Covid-19 pandemic disrupted the market in an unalterable way. The report published by Allied Market Research offers an in-depth analysis of the Covid-19 impact on the global seafood market.
As mentioned above, a fish farmer had to be creative to maintain their foothold in the industry. For instance, Young's Seafood, a British producer and distributor of frozen as well as fresh seafood, recently launched a creative marketing strategy to lure more customers and inspire the nation in more ways to enjoy seafood.
Due to pandemic and stringent regulations imposed by the government, the restaurants are closed, affecting the sales of Young's Seafood. These marketing initiatives include new recipes, cooking hacks, and ingredient swaps to aid customers to prepare meals at home. Taking the helping hand of digital marketing, the initiative aims to adapt according to customer's demand and feedback. Moreover, through the social media campaign, the company has launched the initiative which is available at the company's website and Facebook and Instagram pages.
Apart from this, the University of Washington Sustainable Fisheries has launched a map that couple locals to find seafood for direct sale of delivery of their order. The map aims to support small & medium seafood businesses by making direct sales easier. Usually, a seafood supplier would get in touch with distributors to sell their fish and customers would purchase via grocery shops or direct sales. Now when there is a risk of infection while shopping at the supermarket, people would prefer the direct sale of seafood. Thus, this map is regarded as essential.
Over 70% of total seafood is purchased in restaurants and as the restaurants are shut, the fish farmers are relying on dockside sales. Although this approach seems easy feat, the process involves several steps and less efficient compared to the conventional method. This is something that fishermen have never done and working with deliveries via FedEx and printing shipping labels involves a considerable time to adapt.
Couple with this, another obstacle is that people are not aware of how to cook seafood at home. Thus, even fish farmers sell their supplies, they need to educate people regarding how to properly make seafood recipes at home. Most people know how to cook chicken and beef; seafood involves many kinds and each food tastes different and the cooking process is unique for each kind.
Ultimately, ready or not, the seafood industry must figure new, technological skills out on the fly. It is obvious, the survival rate of those who will adapt themselves to this shift is higher. Thus, until the restaurants open up and go back to previous seating capacity, local fish farmers must learn new things as it would take more than having a map at hand.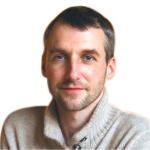 Alex Hillsberg
Chief editor of review team at FinancesOnline
Chief editor of review team at FinancesOnline Alex Hillsberg is an expert in the area of B2B and SaaS related products. He has worked for several B2B startups in the past and gathered a lot of first hand knowledge about the industry during that time.
PREVIOUS POST
Food Traceability Technology Market Shows Positive Signs for Investors
NEXT POST
Cloud kitchen: New investments and expansions to serve wide audience
Avenue: Entire Library membership of Allied Market Research Reports at your disposal
Avenue is an innovative subscription-based online report database.
Avail an online access to the entire library of syndicated reports on more than 2,000 niche industries and company profiles on more than 12,000 firms across 11 domains.
A cost-effective model tailored for entrepreneurs, investors, and students & researchers at universities.
Request customizations, suggest new reports, and avail analyst support as per your requirements.
Get an access to the library of reports at any time from any device and anywhere.
Related Post