Significant Elements Reinforcing the Advanced Driver Assistance Systems Market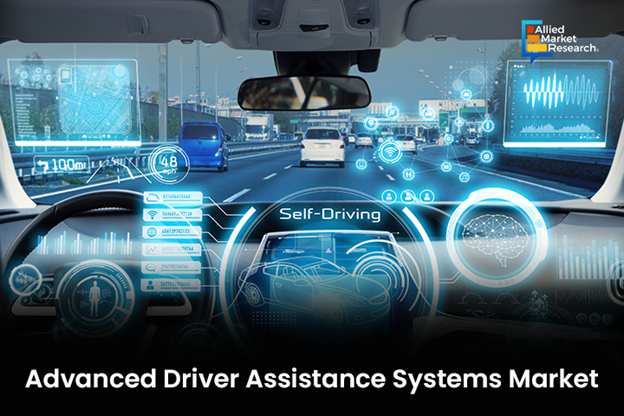 13 Sep
2023
The continuous evolution of technology has benefitted several industries in various aspects, and the automotive industry has not been left behind. Advanced Driver Assistance Systems (ADAS) have emerged as a transformative force, reshaping the way individuals drive and experience road safety. The ADAS market has been growing at a significant pace owing to the rising deployment of ADAS in vehicles. This blog talks about the vital changes happening in the market such as innovative product launches, and the strategic mergers and acquisitions taking place among leading market players. 
A short glimpse at the trends driving the market
In recent years, advanced driver assistance systems have played a vital role in enhancing vehicle safety by simplifying the driving process and reducing various sources of distraction that can lead to accidents. Today, automotive manufacturers are looking to incorporate ADAS that can address various problems associated with driving with a broad combination of features and capabilities.  Many leading developers of ADAS are now focusing on including key trends such as embedded vision, connectivity, and sensors. 
The amalgamation of embedded vision systems in vehicles would help individuals identify and track potential hazards. Without panicking users by providing input for high-level warning functions, these systems can support them in a wide variety of services such as automatic parallel parking or traffic sign recognition for speed-change warnings. A perfect example is the Blackfin Embedded Vision Starter Kit, developed by Advent, a leading provider of technology solutions, that could evaluate camera and peripherals by combining development software and debug tools.  
Apart from vision, the modern designs of ADAS include an extensive set of sensors that can monitor the vehicle's immediate surroundings as well as the drivers themselves. Advanced sensors for LIDAR and infrared detection and radar can offer powerful solutions for both adaptive cruise control (ACC) and for systems maintaining safe distances during high traffic, equipping drivers with predictive warnings. Additionally, the growing reliance of vehicles on digital data sources requires optimized systems to provide enhanced connectivity among highly integrated wireless devices. For this, recently developed ADAS include automated predictive maintenance systems and the Internet of Things (IoT) to connect smart devices within vehicles more sophisticatedly. 
Furthermore, the growing advancements in automotive systems infrastructure to support overall vehicle systems design and the rising incorporation of touch-free human-machine interface (HMI) systems, making drivers interact without leaving their hands from steering wheels are the key strands that can foster the market growth. 
According to a report published by Allied Market Research, the global advanced driver assistance systems market is expected to rise at a promising CAGR of 13% from 2023 to 2032.
Recent Product launches  
The major players in the advanced driver assistance systems market have continuously performed various research and development activities and brought numerous innovative products that have accelerated the market's growth. For instance, ZF Friedrichshafen AG, a well-established technology company, has launched two new ADAS systems for OE (Original Equipment) applications. These advanced ADAS systems include ReAX Adaptive Steering which could offer a comfortable driving experience with reduced fatigue and improved safety. 
Mergers and acquisitions
With innovative product launches the market has also witnessed a lot of strategic alliances between leading market players. One of the notable instances is the acquisition of Arriver by Qualcomm Technologies, a leading American multinational corporation. This acquisition would help Arriver incorporate computer vision, driver assistance assets and drive policy into its Snapdragon Ride platform and deliver a fully automated and competitive ADAS to automakers. 
To wrap up, the advanced driver assistance systems market is experiencing remarkable growth owing to the growing demand for enhanced comfort and safety among individuals worldwide. Moreover, stringent safety rules and regulations implemented by developed countries can be another emerging factor driving the market's growth in the coming years.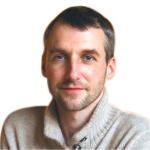 Alex Hillsberg
Chief editor of review team at FinancesOnline
Chief editor of review team at FinancesOnline Alex Hillsberg is an expert in the area of B2B and SaaS related products. He has worked for several B2B startups in the past and gathered a lot of first hand knowledge about the industry during that time.
PREVIOUS POST
Connected Car garnering popularity globally
NEXT POST
Digital Twins: A Transformation Driving the Future of the Automotive Sector
Avenue: Entire Library membership of Allied Market Research Reports at your disposal
Avenue is an innovative subscription-based online report database.
Avail an online access to the entire library of syndicated reports on more than 2,000 niche industries and company profiles on more than 12,000 firms across 11 domains.
A cost-effective model tailored for entrepreneurs, investors, and students & researchers at universities.
Request customizations, suggest new reports, and avail analyst support as per your requirements.
Get an access to the library of reports at any time from any device and anywhere.
Related Post