Smart Packaging Makes Waves in Industries Worldwide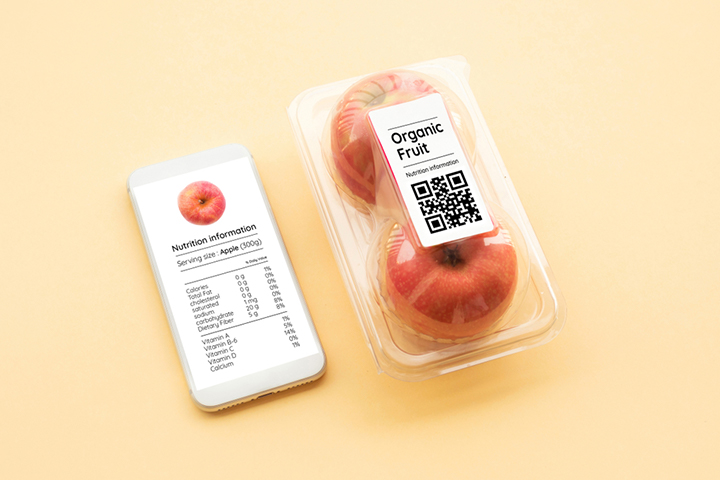 19 Dec
2022
Packaging has existed since the time commodities have been traded. It plays a fundamental role in protecting and preserving a product against deteriorative effects brought upon by its subjection to or use in the external environment. Packaging also communicates information about the product to consumers. However, the rise in consumer expectations, increasing product complexity, and national, and international initiatives towards overcoming global challenges such as climate change, waste, and pollution have led to innovations in packaging technologies.
Smart Packaging
The world of smart packaging has been gaining a lot of attention in recent years due to its potential to provide a far more active service than just protecting and preserving goods. Thanks to emerging technologies such as radio frequency identification (RFID), near field communication (NFC) tags, QR codes, nanotechnology, machine learning, IoT, and blockchain-based solutions, which are used for smart packaging. This technology-driven smart packaging serves several important functions such as enhancing the process of tracking and traceability, improving quality control and authentication, reducing waste, and increasing consumer and business utility.
Technologies Associated with Smart Packaging
Smart packaging comes with three types of packaging solutions namely active packaging, intelligent packaging, and modified atmosphere packaging solutions. These solutions refer to packaging systems used with food and beverage packaging, pharmaceuticals, and various other types of products. Active packaging is one where the packaging, the product, and the environment interact to increase shelf-life or enhance the safety and quality of food. In intelligent packaging, various hardware components in the packaging monitor the condition of packaged food and provide information on the quality of the packaged good during transportation and storage. In modified atmosphere packaging (MAP), the atmosphere inside the packaging is manipulated using gaseous substances to extend the shelf life of the product contained inside.
Trends Driving the Market
The smart packaging industry has witnessed promising growth in recent years, mainly driven by growing urbanization, changes in the lifestyle of consumers, growing concerns regarding food safety and freshness, consumers' curiosity to learn more about the ingredients and nutritional profile of food, and the growing demand for sustainable and eco-friendly solutions. According to Allied Market Research, the global smart packaging market is expected to touch a whopping $38.66 billion by 2030, thereby growing at a CAGR of 5.5% during the forecast period, 2021 to 2030.
New Developments
The smart packaging market is highly competitive at present. Manufacturers in the industry involve in strategies such as product launches, collaboration, and more to make a stand in the marketplace. For instance, in October 2022, ImpacX, a company in smart packaging collaborated with Gatorade, a U.S.-based provider of sports-themed beverage and food products to launch a new smart water bottle. The bottle comes with a smart cap technology that transforms reusable bottles into a smart, digital device that calculates and gathers hydration data for the user. It also tracks data regarding the intake of beverages based on the user's sport activity when combined with the Gx app that comes with it. Stevanato Group S.p.A., a provider of integrated containment and delivery solutions for the biopharmaceutical, biotechnology, and life sciences industries and Gerresheimer AG, a maker of primary packaging for drugs and cosmetics launched an innovative solution called EZ-fill Smart to improve drug packaging quality and reduce total cost of ownership (TCO) and lead times for customers.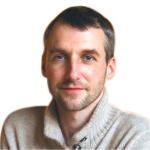 Alex Hillsberg
Chief editor of review team at FinancesOnline
Chief editor of review team at FinancesOnline Alex Hillsberg is an expert in the area of B2B and SaaS related products. He has worked for several B2B startups in the past and gathered a lot of first hand knowledge about the industry during that time.
PREVIOUS POST
Automation has a new meaning with Industrial Robotics
NEXT POST
Increase in the Adoption of the Greenhouse Systems Across the Globe is Driving the Growth of the Greenhouse Heaters Industry.
Avenue: Entire Library membership of Allied Market Research Reports at your disposal
Avenue is an innovative subscription-based online report database.
Avail an online access to the entire library of syndicated reports on more than 2,000 niche industries and company profiles on more than 12,000 firms across 11 domains.
A cost-effective model tailored for entrepreneurs, investors, and students & researchers at universities.
Request customizations, suggest new reports, and avail analyst support as per your requirements.
Get an access to the library of reports at any time from any device and anywhere.
Related Post