Increase in the Adoption of the Greenhouse Systems Across the Globe is Driving the Growth of the Greenhouse Heaters Industry.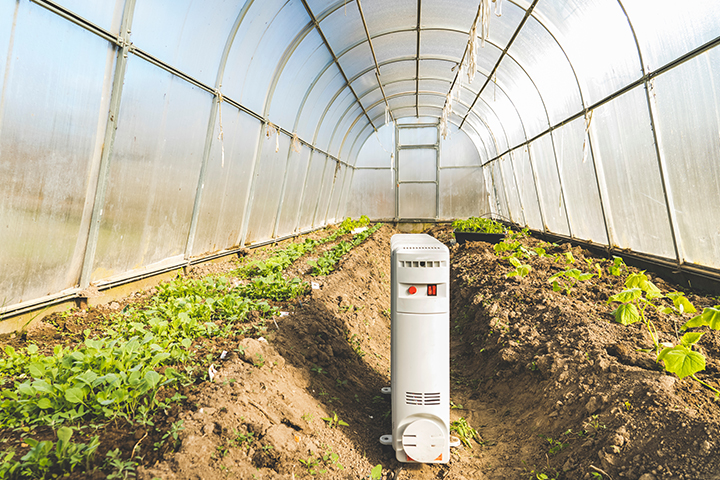 10 Mar
2023
In order to keep greenhouses operating effectively throughout the year, climate control is indeed essential. The use of greenhouse heaters is crucial for maintaining optimal growing conditions in winter and ensuring a thriving garden. The growing trend of greenhouse cultivation, combined with the need to regulate environmental factors like temperature, CO2 levels, humidity, and light, has driven the demand for greenhouse heaters. This is further exacerbated by factors such as population growth, rising environmental consciousness, and adverse weather conditions. The increased adoption of greenhouse cultivation methods presents exciting opportunities for market players to expand their technology and applications.
According to a report by Allied Market Research, the global greenhouse heaters market is expected to grow at a noteworthy CAGR from 2021 to 2031.
Greenhouse Heaters and Uses
Greenhouse heating is a major expense for growers, as it is essential to maintain a minimum temperature of 45 degrees Fahrenheit during the colder months to protect the plants. There are several types of greenhouse heaters available, but electric heaters are the most expensive to purchase and operate. Despite this, they are considered the safest option as they do not increase moisture levels in the air. Gas heaters, on the other hand, are recommended for use in winter to prevent frost damage to plants and seedlings. These heaters are controlled by thermostats and provide a consistent temperature for the greenhouse. Paraffin heaters are a popular choice for greenhouse heating as they not only keep the plants warm but also produce CO2, which is important for plant growth.
Government Initiative to Increase Greenhouse Adoption
A glass greenhouse is a structure created to safeguard delicate or out-of-season plants from changing temperatures. A greenhouse made of glass is an environment that is specifically designed to protect delicate or seasonal plants from fluctuations in temperature. Plants that need special care or can't withstand the local climate are grown here. In Beijing, a 10-hectare glass greenhouse opened its second production facility. Kingpeng will construct the glass greenhouse in 2021. During the initial growing season, the two hectares of cultivation were tested. After the test's favorable results, the grower also started the second production season. Diffused glass, shade screens, thermal systems, an elevated fog system, a heating system, wall screens, and exhaust fans with roof and air circulation are all used in this greenhouse.
Greenhouse plastic is made differently than regular plastic to provide further durability. This plastic is explicitly created to resist tearing and poor weather. Because of their increased yield potential and the growing environmental concerns around the world, the market for plastic greenhouses is expanding. Market players are concentrating on providing higher-quality products at reasonable prices to keep up with the competition in developing nations.
The leading companies profiled in the greenhouse heaters market include Greentech India, Argus Control Systems Ltd., Hotbox International, Agra Tech Inc., certhon, Nexus Corporation, L.B. White, Siebring Manufacturing, Roberts Gordon, and Southern Burner Company. They are turning to product launches as their primary strategy to fulfill customer demands.
Covid-19 Impact on Greenhouse Heaters Market-   
Due to the COVID-19 pandemic, the market for greenhouse heaters experienced a significant setback. The halt in global logistics and manufacturing operations disrupted the supply chain and postponed market growth. However, as governments eased restrictions on business operations, the market started showing signs of recovery and is expected to reach new heights in the coming years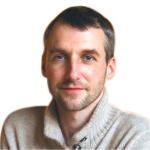 Alex Hillsberg
Chief editor of review team at FinancesOnline
Chief editor of review team at FinancesOnline Alex Hillsberg is an expert in the area of B2B and SaaS related products. He has worked for several B2B startups in the past and gathered a lot of first hand knowledge about the industry during that time.
PREVIOUS POST
Automation has a new meaning with Industrial Robotics
NEXT POST
Thriving Warehouse Automation Industry: Explore the Automation Tools and Recent Trends
Avenue: Entire Library membership of Allied Market Research Reports at your disposal
Avenue is an innovative subscription-based online report database.
Avail an online access to the entire library of syndicated reports on more than 2,000 niche industries and company profiles on more than 12,000 firms across 11 domains.
A cost-effective model tailored for entrepreneurs, investors, and students & researchers at universities.
Request customizations, suggest new reports, and avail analyst support as per your requirements.
Get an access to the library of reports at any time from any device and anywhere.
Related Post