Subscription-based Gaming Gains Pace Owing to its Potential Benefits and Rapid Technological Advancements
14 Sep
2022
The emergence of the subscription-based model has been a notable feature of many industries including media and telecom, automobiles and healthcare. Joining this list is the gaming industry that is looking for ways to leverage the model. The software gaming industry witnesses a major transformation owing to the growing number of subscriptions worldwide. Now with tech giants such as Apple, Microsoft, Amazon and Google embarking on this space, the industry is all set to reach a new level.
Though the subscription-based gaming model has been around for over a decade, it is capturing attention in recent years. It has grown to a great extent since the gaming industry became more digital. The model exhibits great potential for players in the gaming market as it offers flexibility to customers in terms of the price and number of games available. Further, customers can control their payment terms and access features according to their requirements. The subscription model is beneficial for companies as well as it provides them with a stable customer base, to begin with, and enables them to predict their revenue, which in turn, allows them to focus on the subscriber and monetization experience.
The increase in smartphones and internet penetration around the world are catalyzing the growth of mobile gaming worldwide. Moreover, the growing demand for mobile games is a result of the technological advancements made in gaming sectors such as the inclusion of artificial intelligence (AI), augmented reality (AR) and virtual reality (VR). Augmented reality and virtual reality in gaming provide a truly immersive experience to gamers by creating a simulated environment. Further, the release of 5G has also been identified as a key trend propelling the growth of the subscription-based gaming market. 5G improves the gaming experience by dramatically speeding up data transfer and allowing games to operate much faster. Furthermore, the emergence of cloud gaming and the increase in the number of SMEs in the gaming sector are likely to offer prolific opportunities for the growth of the industry. Cloud gaming enables gamers to play high-end games on low-end devices, thus providing significant cost reduction and access to a multitude of games at one time. The outbreak of the COVID-19 pandemic also impacted the market positively as people stayed at home due to lockdowns imposed by the government and online multiplayer games got increasingly popular. A recent report by Allied Market Research states that the global subscription-based gaming market is predicted to grow at a CAGR of 12.9% during the forecast period, 2022-2031.
The subscription-based advanced digital gaming market witnessed several launches lately. For instance, in June 2022, Sony Interactive Entertainment, a multinational video game and digital entertainment company announced the launch of the latest version of its PlayStation Plus game subscription service that allows gamers to have access to a diverse range of games and cloud streaming advantages, making it a better competitor against Microsoft's Xbox Game Pass. It has one monthly fee and encompasses its separate cloud gaming platform, PlayStation Now. The current subscribers of PlayStation Plus are shifted to the PlayStation Plus Essential tier and gain access to cloud streaming until the expiry of their existing subscription. The service's subscription fees remain the same and it is available in regions including Japan, North and South America, Europe, Australia, and New Zealand.
In March 2022, Rockstar Games, a U.S.-based developer of video games launched the GTA+, a paid subscription program for Grand Theft Auto: Online. The service was launched on the PlayStation 5 and Xbox Series X|S consoles. The program costs $5.99 and provides players with a recurring monthly deposit of GTA$500,000 to their Maze Bank account. Thus, subscribers have plenty of money to spend on the game's world and get members-only perks, including exclusive properties in the game, discounts, and more.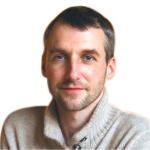 Alex Hillsberg
Chief editor of review team at FinancesOnline
Chief editor of review team at FinancesOnline Alex Hillsberg is an expert in the area of B2B and SaaS related products. He has worked for several B2B startups in the past and gathered a lot of first hand knowledge about the industry during that time.
PREVIOUS POST
Mobile Wallet Market- A Cashless facility making Big Cash!
NEXT POST
New Technology and Service Launches To Boost Use of Big Data Analytics in Retail Business
Avenue: Entire Library membership of Allied Market Research Reports at your disposal
Avenue is an innovative subscription-based online report database.
Avail an online access to the entire library of syndicated reports on more than 2,000 niche industries and company profiles on more than 12,000 firms across 11 domains.
A cost-effective model tailored for entrepreneurs, investors, and students & researchers at universities.
Request customizations, suggest new reports, and avail analyst support as per your requirements.
Get an access to the library of reports at any time from any device and anywhere.
Related Post