Wave Goodbye to Non-Renewable Fuels: Vehicles to Run on Hydrogen Fuel Cells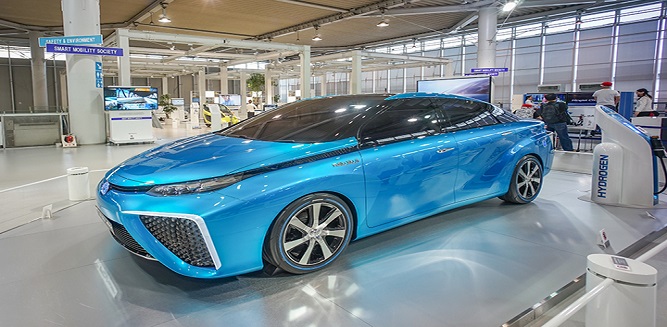 6 Feb
2020
If the ongoing International Consumer Electronics Show (CES) at Las Vegas has showcased anything futuristic, it would be the adoption of hydrogen fuel cells. From drones to vehicles, researchers have focused on using hydrogen as fuel for every mode of transportation. Moreover, the major state-of-the-art transportation technology presented at CES such as Ford's Mustang Mach-E muscle car to electric Sony sedan, companies are more inclined to adopt a greener way for transportation.
According to Allied Market Research, the global hydrogen fuel cell vehicle market is projected to reach $12.13 billion by 2023. Driven by an increase in environmental concerns and government initiatives for the development of hydrogen fuel cell infrastructure, the market is expected to manifest a colossal CAGR of 72.4% from 2017 to 2023.
Recently, two major corporations, Deloitte China and Ballard Power System published a joint white paper that highlights how hydrogen fuel cell is a solution for transportation. In addition, the paper is said to be the first volume in the coming series that shades lights on how the future of mobility is nothing but hydrogen fuel cells.  
Rapid R&D to propel the adoption of hydrogen fuels
The world has been aware of hydrogen fuel cells and its advantages in the automobile industry. However, the process to split water molecules into oxygen and hydrogen is expensive, which hampers the adoption of hydrogen fuel cell vehicles.
Scientists have been working relentlessly to formulate an inexpensive method to create hydrogen energy. According to a research paper published in Nature Communications, the scientists at Swinburne University of Technology and Griffith University successfully captured hydrogen by splitting it from water molecules using inexpensive metals such as iron and nickel as catalysts. The use of these metals boosts the chemical process while minimizing the energy required for it.  
Prior to this, precious metals such as ruthenium, iridium, and platinum were used as catalysts in this process. However, iron and nickel, the commonly found metals on Earth, can easily replace the benchmark catalysts. The research offered an affordable way to develop hydrogen fuel cells. 
Big plans regarding hydrogen fuel cells in the future
The pioneer in the automobile industry, Toyota has unveiled big plans regarding futuristic city powered by hydrogen fuel cells. The company stated the city would be located at the foot of Mount Fuji in Japan and employee and their families along with researchers and scientists would be the residents of the city.
The city is named Woven City and would flaunt a connected ecosystem. In addition, Toyota is partnering with Paccar Inc. to develop around 10 Class 8 fuel cell trucks to use in Southern California. The partnership is expected to use up to 100 hydrogen fuel cell-powered buses to transport visitors during the 2020 Olympics in Tokyo.
That being said, the demand for hydrogen fuel cell vehicles is expected to gain momentum. In addition, the increase in innovations to decrease the cost of manufacturing is bound to create new opportunities in the future, which would define a new era of transportation.
Reference:
prnewswire.com
scitechdaily.com
freightwaves.com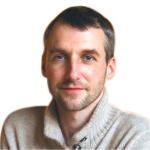 Alex Hillsberg
Chief editor of review team at FinancesOnline
Chief editor of review team at FinancesOnline Alex Hillsberg is an expert in the area of B2B and SaaS related products. He has worked for several B2B startups in the past and gathered a lot of first hand knowledge about the industry during that time.
Related Post