Weave Data Fabric into Your Business Module and Embrace the Metadata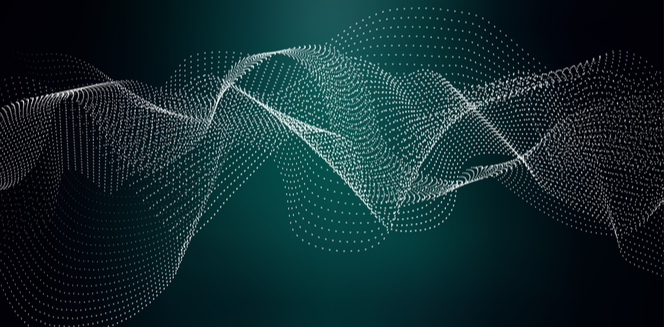 12 Feb
2020
Over the last few years, we have made peace with a lot of technical terms that refer to software and platform. And now we have to embrace another notion of technology– data fabric. 
The term fabric when integrated with data and information becomes completely different from its original meaning in textiles. The data fabric is a metaphor; it is an architecture and set of data services that offer consistent capabilities across various endpoints spanning on-premises and various cloud environments. Furthermore, it is a combination of architectures, APIs, and schemas that enable high-integrity and streamlined access to data. Give the benefits of the data fabric, Gartner had identified data fabric as one of the "Top 10 Data and Analytics Technology Trends for 2019".
The rise in volume and variety of business data, increase in need for business agility & data accessibility coupled with the growing demand for real-time streaming analytics have driven the growth of the data fabric market. According to Allied Market Research, the global data fabric market is expected to reach $4.55 billion in 2026, registering a CAGR of 23.8% from 2019 to 2026.
Recently NetApp, Inc., a hybrid cloud data services company, launched a new data fabric solution and services. The new solution enables the users to adopt and use cloud on their own terms. 
NetApp has been offering a seamless hybrid multi-cloud experience. With this announcement, the company unveiled NetApp Cloud Data Services on NetApp HCI. It offers users the ability to expand with continuous storage across the public clouds along with the ability to manage, pay, and use for cloud services according to their needs. 
Furthermore, the company has developed a new standard for IT that every industry must match to offer an enjoyable experience of cloud to the users. 
Another U.S.-based company, Cloudera, recently joined forces with IBM to move beyond Hadoop in a new data platform. Cloudera has rolled out revamp of its big-data platform with new database management as well as machine learning for several functions such as artificial intelligence, self-service analytics, and large-scale. 
The company has launched the Cloudera Data Platform (CDP) after witnessing a significant demand for Hadoop. Moreover, Cloudera replaced its core Hadoop Distributed File Store (HDFS) with CDP, which is now available in three major public clouds (Google Cloud, Microsoft Azure, and AWS) 
The key component of CDP is data fabric named Shared Data Experience (SDX). It ensures that metadata security & governance policies remain intact when the data is transferred across the supporting infrastructures. Moreover, it is designed to enable data science teams to work together on developing machine learning workspace. 
To conclude, we can say that, if we continue to work with companies on data fabric design and implementation, we would soon witness the importance of metadata and miracles that it can do. After all, it offers the overall comprehension and performance optimization of data assets. Currently, we have a fair share of knowledge regarding the design and implementation of the data fabric. With this knowledge, we can open new opportunities and offer metadata management capabilities. 
Reference: 
channelfutures.com
e3zine.com 
gartner.com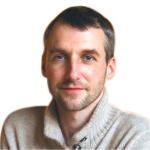 Alex Hillsberg
Chief editor of review team at FinancesOnline
Chief editor of review team at FinancesOnline Alex Hillsberg is an expert in the area of B2B and SaaS related products. He has worked for several B2B startups in the past and gathered a lot of first hand knowledge about the industry during that time.
PREVIOUS POST
Mobile Wallet Market- A Cashless facility making Big Cash!
NEXT POST
Kubernetes Container Orchestration Platforms on Demand, IT Capabilities to be Enhanced
Avenue: Entire Library membership of Allied Market Research Reports at your disposal
Avenue is an innovative subscription-based online report database.
Avail an online access to the entire library of syndicated reports on more than 2,000 niche industries and company profiles on more than 12,000 firms across 11 domains.
A cost-effective model tailored for entrepreneurs, investors, and students & researchers at universities.
Request customizations, suggest new reports, and avail analyst support as per your requirements.
Get an access to the library of reports at any time from any device and anywhere.
Related Post