"What's in STORE for Real Time Locating Systems?"
Allied Market Research analysts recently prepared a Report named "Real Time Locating Systems (RTLS, RFID, Bluetooth, Wi-Fi, UWB, GPS, IR, NFER, ZigBee and Emerging Technologies) and Application (Manufacturing, Healthcare, Transportation & Logistics, Retail, Public Safety and Defense) Market - Global Industry Analysis, Size, Growth, Share, Trends, and Forecast, 2012 - 2020". This report by AMR gives explains to you about RTLS's future market trend, growth, forecast and makes a proper analysis of it.
RTLS technology has already started blowing the bugle with its growth potential in the market. Real Time Locating System is an application that locates the exact position of a target, be it an individual, an asset or a moving vehicle. RTLS comes embedded in a navigational product or mobile phones. Due to their high usability and accurate positioning of products, it is being used in diverse sectors like Manufacturing, Health care, Transportation, Military, Supply Chain Management etc.
Allied Market Research analysts claimed that RTLS market is poised to reach a figure of $43.7billion by 2020 from $11.7 billion in 2013. CAGR for RTLS market will be 20.7% during the same span. Analysts further studied that GPS will have a highest CAGR of 23.8% among all RTLS technologies leaving RFID far behind. The market revenues are estimated to reach around 15 billion for GPS by 2020. Analysts credit growth of GPS to its enhanced accuracy in tracking assets.
AMR's analyst in their report stated that application of RTLS in varied sectors and its high accuracy to locate target than RFID are main factors for its growth. Especially for Military and Public safety, it has become an asset.
For providing quality information about customers, inventory, staff and facility they are increasingly becoming popular in retail stores. It helps you to know about shopping paths and patterns of customer. Also, it keeps a track on inventory. It informs you about the time customers are in store and most active areas within store. Hence, all this helps to improve facilities and increase revenue by better customer service for retail stores and similar setups.
Privacy is still a concern for RTLS market, but GPS act and Stalking Apps that was passed in U.S bill will work as catalyst. Analysts claimed that customers are becoming more open to such technologies. Additionally, General Data Protection Act to be implemented in 2016 by European Union will give it a boost.
RTLS market is segmented into Technology and Application. Technology section is further divided as Radio Frequency Identification (RFID), Wi-Fi, GPS and Bluetooth. Application market includes Healthcare, Manufacturing, Transportation, logistics etc.
Although, healthcare shared largest part of revenue in application market during 2011, retail market is expected to have highest CAGR of 24.9% between 2013 and 2020 according to experts. As far as Geographical location is concerned, Asia Pacific region will account for highest growth rate of 23% in forecasted time span of seven years.
Some profiled companies in RTLS are Honeywell Scanning & Mobility, Motorola Solutions, CenTrak, Ubisense, Identec, Ekahau, Radianse and RF Code.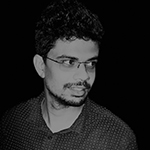 Akhilesh Prabhugaonkar
Author's Bio- Akhilesh Prabhugaonkar holds a bachelor's degree in Electronics Engineering from the reputed Vishwakarma Institute of Technology. He has a special interest in the fields of forensics, world history, international relations and foreign policy, sports, agriculture, astronomy, security, and oceanography. An ardent bibliophile and melophile, Akhilesh loves to write on topics of his interest and various other societal issues. This love for writing made him enter the professional world of content writing and pursue his career in this direction.
Avenue: Entire Library membership of Allied Market Research Reports at your disposal
Avenue is an innovative subscription-based online report database.
Avail an online access to the entire library of syndicated reports on more than 2,000 niche industries and company profiles on more than 12,000 firms across 11 domains.
A cost-effective model tailored for entrepreneurs, investors, and students & researchers at universities.
Request customizations, suggest new reports, and avail analyst support as per your requirements.
Get an access to the library of reports at any time from any device and anywhere.
Related Post