3D Technology Market: Investors Next Paradise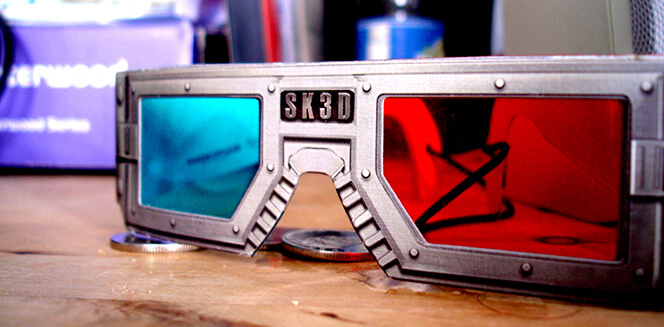 12 Feb
2014
Cinema has been revolutionized with the advent of 3D technology. It is due to 3D technology that cinema viewers can feel a part of action, especially animated and children's film have changed the viewer's experience with the use of this ever growing 3D technology. Apart from cinema, 3D technology is also proving its potential in other fields like printing, sports, government, healthcare etc.
Surely, 3D technology has a bright future. Hence, 3D technology market is becoming one of the most lucrative sectors for investors and other I.T companies. Many firms have started looking at 3D technology to take the advantage of its increasing application. Latest market research report by Allied Market Research concur with growing scope of global 3D technology market and brings good news for investors.
As per the observations made in the report, 3D technology market is geared up to reach $175.1 billion, by the end of 2020, growing at a CAGR of 21% between 2013 and 2020. North America is expected to be the highest revenue contributor in the forecast period, accounting for 40.9% of the total revenue. This report outlined entertainment as the largest application segment in 3D technology, however it also observed that 3D printing will exhibit the highest growth rate.
Why North America is poised to be the highest revenue generator?
North America is home to advanced technological infrastructure. Thus, 3D technology finds a larger scope in North America. In North America, Consumer pattern is also more flexible towards new and advanced technologies. Also, many North American companies, especially, U.S. companies invest a lot I research and development. Hence, all these factors make North America to generate the highest revenue in 3D technology market.
Market contributors:
Lower privacy risk
High accuracy
High precision
Enhanced communication platform
Easier reverse engineering
Market deterrents:
Lack of infrastructure
Lack of awareness
Higher investment cost
Let's know more about 3D technology market segments:
As per the report, 3D technology market is segmented into products and applications market.
Under Products segment of 3D technology market, report outlines the following:
3D Printing
3D Glasses
3D Cameras
3D Displays
Under Applications segment of 3D technology market, report outlines the following:
3D Printing Industry
Entertainment
Healthcare
Government and Defense
Aerospace
Industrial and Manufacturing
Architecture
In 2013, entertainment among application segment was the highest revenue generator, account for about 39% of the total global 3D market; whereas, healthcare was the second highest revenue generator. Further, Entertainment market is estimated to grow at a CAGR of 22.3% from 2013 – 2020.
Aerospace industry may be the center of attraction for 3D printing technology. However, healthcare sector is also showing positive signs for the growth of 3D printing technology.
Asia Pacific region is expected to show the highest growth rate in 3D technology market. Digvijay Deshmukh
Research Analyst at Allied Market Research
Digvijay Deshmukh is associated with Market Research industry for more than 5 years and possess strong expertise in market assessment, forecasting and consulting in ICT and Semiconductor industry. With his skilled proficiency in market research, Digvijay is actively involved in providing critical insights on business research to clients with his subject matter expertise. Various other sub-markets scrutinized include media and entertainment, HVAC, process control and automation, display technologies, telecom and IT, service industry, and power electronics among others. He is a part of multiple consulting assignments and is actively involved in commissioning, planning, execution, and delivery of projects to client's expectations. His forte lies in business consulting, building analytical models, and trend analysis and forecasting.
PREVIOUS POST
"What's in STORE for Real Time Locating Systems?"
NEXT POST
Transparent conducting films market ready to grow with touch enabled device
Avenue: Entire Library membership of Allied Market Research Reports at your disposal
Avenue is an innovative subscription-based online report database.
Avail an online access to the entire library of syndicated reports on more than 2,000 niche industries and company profiles on more than 12,000 firms across 11 domains.
A cost-effective model tailored for entrepreneurs, investors, and students & researchers at universities.
Request customizations, suggest new reports, and avail analyst support as per your requirements.
Get an access to the library of reports at any time from any device and anywhere.
Related Post