Beef up security with this high advanced IP Video Surveillance system
IP Video Surveillance is a useful tool that proves to be very much beneficial for organization's security. It helps in recording video footage with IP based and networked version of closed-circuit television (CCTV). Such recorded footages can be transmitted, viewed or distributed over the IP protocol. Hence, one may keep an eye sitting at a far flung place.
As per the report by Allied Market Research, global market for IP Video Surveillance and VSaaS is estimated to reach $57.3 billion by 2020. According to analysts, North America could have the highest share in IP Surveillance market by 2020, whereas Asia Pacific is predicted to have a CAGR of 44.3% during 2013-2020. Also, North America is studied to lead the market in terms of revenue reaching a mark of $18,741.6 million in 2020.
In developed countries, IP surveillance systems have already replaced analogue surveillance systems, but as far as developing countries are concerned, it is still under evolution. Analysts stated that IP Surveillance market could witness growth during the forecast period. This, they credited to favorable regulatory impositions rising security concern and increasing awareness regarding the benefits of IP based surveillance system.
As per experts, financial and banking institutes are expected to lead the application market in terms of revenues. On the other hand, with an estimated figure of $24.3 billion by 2020, surveillance hardware market is studied to lead the segment. One can notice its increasing application from healthcare setups to public places.
When compared to conventional surveillance systems, IP surveillance offers much more flexibility and scalability. Helping to focus on multi level business opportunity, it is providing better avenues for end-users. But there is always a possibility for data getting hacked since IP surveillance systems are connected directly to internet. This can be a cause of concern as privacy rules are stricter in Europe and North America.
AMR analysts segmented IP surveillance market on the basis of Products, applications and geographies. Key companies profiled by analysts for this market are Avigilon Corporation, Axis Communication AB, D-Link Corporation, Genetec, March Networks, Milestone Systems, Panasonic Corporation, Mobotix AG, GeoVision Inc. and Arecont Vision.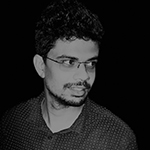 Akhilesh Prabhugaonkar
Author's Bio- Akhilesh Prabhugaonkar holds a bachelor's degree in Electronics Engineering from the reputed Vishwakarma Institute of Technology. He has a special interest in the fields of forensics, world history, international relations and foreign policy, sports, agriculture, astronomy, security, and oceanography. An ardent bibliophile and melophile, Akhilesh loves to write on topics of his interest and various other societal issues. This love for writing made him enter the professional world of content writing and pursue his career in this direction.
PREVIOUS POST
"What's in STORE for Real Time Locating Systems?"
NEXT POST
3D Technology Market: Investors Next Paradise
Avenue: Entire Library membership of Allied Market Research Reports at your disposal
Avenue is an innovative subscription-based online report database.
Avail an online access to the entire library of syndicated reports on more than 2,000 niche industries and company profiles on more than 12,000 firms across 11 domains.
A cost-effective model tailored for entrepreneurs, investors, and students & researchers at universities.
Request customizations, suggest new reports, and avail analyst support as per your requirements.
Get an access to the library of reports at any time from any device and anywhere.
Related Post