6 prebiotic foods to eat for a healthy gut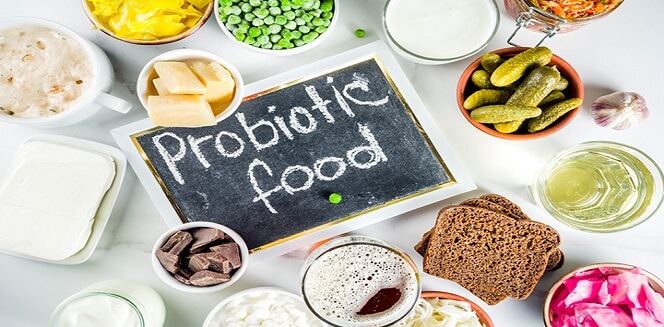 4 Apr
2019
Probiotics play a crucial part in strengthening immune systems and countering issues related to the gastrointestinal tract. They are important for keeping the human gut healthy. Probiotics reside in the gastrointestinal tract and clean out the gut to keep things flowing. To keep these probiotics healthy and active, prebiotics are needed. Prebiotics are a type of fiber that acts as a food for probiotics. The more prebiotics probiotics eat, the better they function and keep the human gut healthy. The consumption of food rich in prebiotics is increasing across the world with a rising in health consciousness among people. According to the research firm Allied Market Research, the global prebiotics ingredients market would reach $8.62 billion by 2023. Consumption of food rich in prebiotics is important for humans to stay healthy. Food rich in fiber content is also rich in prebiotics. Following is the list of prebiotic foods and how effective they are:
Raw chicory root
Raw chicory root is one of the best sources of prebiotic foods with nearly 65% of fiber by weight. It is found in the ground form or supplement in gourmet stores or health stores. It has been added to different types of food products including dairy products, bread, cereal, and breakfast bars. Its flavor is close to coffee, so in the southern region of United States, it is used as a substitute for coffee. The amount of daily servings needed is around 9.3 grams.
Raw Dandelion Greens
Dandelion Greens contains a wide range of nutrients including Vitamin A, Vitamin K, calcium, and iron. It contains 24.3% fiber by weight and a single cup of serving offers 535% of daily value of Vitamin K. It helps in countering blood clotting and maintenance of strong bones. It can be added to salads, stews, sandwiches, casseroles, and herbal tea. It gives an acrid taste if eaten raw. Reducing this taste is possible if boiled in water for nearly 20 seconds. The amount of daily servings needed is around 24.7 grams.
Raw Jerusalem Artichoke
Jerusalem artichoke looks more like ginger, not like that green round artichoke seen in grocery stores. It is also known as sunchoke or sunroot, owing to its rich fiber content. Jerusalem artichoke contains 31.5% fiber by weight. It is more related to sunflower than artichoke and contains a rich percentage of nutrients that offers a lot of health benefits. Along with being one of the best sources of prebiotics, it contains potassium and iron. It is added to a salad or boiled and roasted to look like a creamy potato. For people with diabetes, it can be used as a substitute for potatoes. The amount of daily servings needed is around 19 grams.
Raw leeks
Raw leeks can be incorporated into any dish from salad to pasta or an edible garnish on various dishes. It is a great source of prebiotics containing 11.7% fiber by weight. They can be incorporated into soups. However, it does not have the same amount of content if cooked. A one-cup serving of raw leeks that contains bulb and stem offers nearly 18 percent and 52 percent of recommended daily values of Vitamin C and Vitamin K, respectively. The amount of daily servings needed is around 51.3 grams.
Raw Garlic
Containing a load of nutrients such as manganese, Vitamin B6, selenium, and Vitamin C, raw garlic contains 17.5% fiber by weight. It can be added to the diet through vegetable stir-fries, pasta meals, hummus, and others. It offers many health benefits, such as combating sickness, reducing blood pressure, and lowering the risk of heart disease. The amount of daily servings needed is around 34.3 grams.
Raw banana
Raw banana is a prepackaged and convenient food that can be carried anywhere to gain high content of prebiotic. Consuming banana before snacks or after the workout will offer plenty of benefits. It is a high source of potassium and offers 23 percent of the recommended daily value of potassium. Containing 1.0% fiber by weight, the amount of daily servings needed is around 600 grams.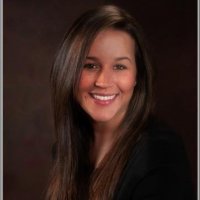 Jessica Hamelburg
PR & Marketing Professional at EquipNet, Inc.
Jessica Hamelburg is a content marketing coordinator and social media manager for a global industrial asset management company, EquipNet, Inc. Jessica holds a Bachelor's Degree in Communications and Public Relations from Suffolk University and offers many years of experience in various forms of writing. Some of her favorite hobbies include exploring new music, creative writing and spending time with her dogs.
PREVIOUS POST
Food Traceability Technology Market Shows Positive Signs for Investors
NEXT POST
Seaweed- Explore the Array of Benefits It Has to Offer
Related Post