Seaweed- Explore the Array of Benefits It Has to Offer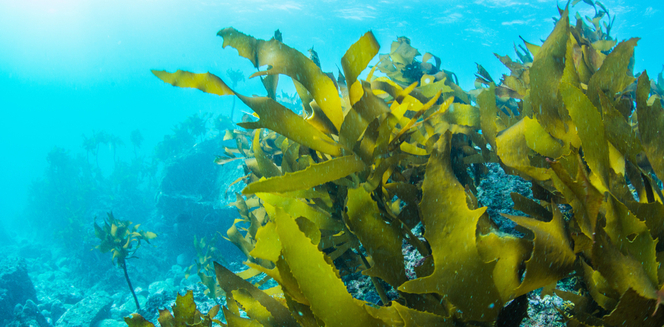 25 Jun
2019
A sushi lover? Then, you are quite likely to be familiar with seaweed along with the add-on miso soup. The delicious taste of seaweed must have made you go crazy every time you had it! But, have you ever wondered about the array of health benefits it offers? If not, then you have come to the right page. This post is going to make you aware of the awesome benefits of this power food.
Fraught with loads of minerals, vitamins and antioxidants, seaweed is no less than a solid nutritional punch. Now, you may want to know, what exactly seaweed is. Well, commonly known as algae, seaweed is a plant-like organism that grows in the sea. However, in case of microalgae, they are one-celled structure. They are more like microbes that produce energy through photosynthesis.
One can definitely add seaweed as part of a healthy diet and the seaweed that's generally consumed as food happens to have multiple cells. There are also instances where seaweed has often been used as herbal medicines as well. Especially, in traditional cultures, it's kind of a common practice.
At the same time, seaweeds don't have same kinds of nutrients; instead, each type comes with unique set of nutrients. You can just dredge your food with some dried seaweed and it would not only augment the flavor of your meal, but would also enhance your intake of essential minerals and vitamins. Using it as a seasoning quite a few times a week is actually an awesome way to add more nutrients in your diet.
Containing a wide variety of protective antioxidants, seaweed can come to your aid in more than one way. The fact that antioxidants can make free radicals less volatile helps in improving your cells. Excess production of radicals is often considered to be a primary cause of diseases like diabetes and heart ailments. Antioxidants from seaweed can fight such situation the best.
Believe it or not, seaweed helps in losing weight too. It contains a lot of fiber which does not have any calories. The fiber tends to slow the process stomach draining, thereby helping you feel full for a long time.
According to Allied Market Research, the global seaweed market is expected to grow at a significant CAGR from 2018–2024. Surge in demands for seaweeds in the manufacture of hydrocolloids and increasing applications of seaweed drive the growth of the global seaweed market. On the other hand, volatility in the prices of seaweed is expected to restrain the growth to some extent. However, growing application of seaweed in biofuel and untapped market in North America and Europe have almost downplayed the factor and created multiple opportunities in the market.
To conclude, we can state that the seaweed market is growing quite profoundly and it's expected to thrive yet more in the years to come. With the mounting awareness toward such exclusive benefits of seaweeds and its mercantile use in a number of industries across the globe has heightened its demand like never before. Apart from that, the application of seaweeds is not only limited to eating habits; on the contrary, it has now been tumefied to biofuels, animal feed, wastewater treatment etc. which has propelled the industry growth to a considerable extent.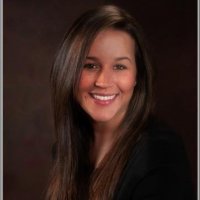 Jessica Hamelburg
PR & Marketing Professional at EquipNet, Inc.
Jessica Hamelburg is a content marketing coordinator and social media manager for a global industrial asset management company, EquipNet, Inc. Jessica holds a Bachelor's Degree in Communications and Public Relations from Suffolk University and offers many years of experience in various forms of writing. Some of her favorite hobbies include exploring new music, creative writing and spending time with her dogs.
PREVIOUS POST
Food Traceability Technology Market Shows Positive Signs for Investors
NEXT POST
Dupont Opens New Opportunities for Growth with Its New Beverage Stabilizers

Related Post