Innovations in ABPM to Help in Dealing with Cardio-Vascular Diseases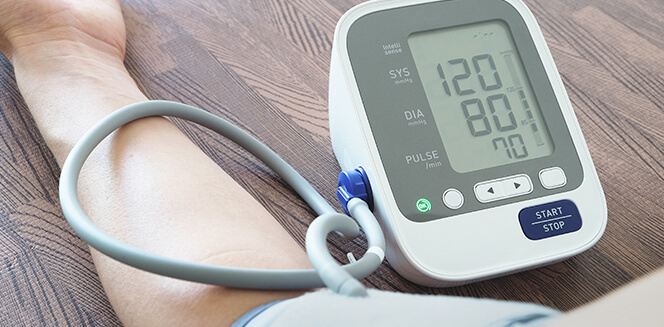 26 Apr
2019
As we are jumping in to the digital age at super-fast speed, we are getting ignorant towards the health of our masses. Statistically, the cases of hypertension, diabetes, obesity, and other cardiovascular diseases have reached a new record. But this fast-moving world don't even want to spare an extra second of their time to look into these issues. Thanks to our modern technology. We even found solution to this problem by introducing ambulatory blood pressure monitoring (ABPM): a technique that monitors your blood pressure even if you are on the move.
ABPM is an excellent tool that efficiently helps in managing not only appropriate pharmacologic treatments but also assessing four different types of stress– "white coat" hypertension, resistant hypertension, masked hypertension, and hypotensive symptoms. So, by monitoring your blood pressure for 24 hours, it gives the doctor a detailed outlook of the patient. It covers up different aspects of the diagnosis such as:
The readings of your blood pressure at night when the patient is asleep
The effects of the medicine at different hours throughout the day
The difference between the clinical readings and normal readings.
Types of ABPM and How they Function:
The types of ABPM can be differentiated on two bases–Performance and comfort, or size. For the performance segment, you can use Oscar 2 or Oscar 2 with SphygmoCor Inside. This small digital blood pressure measuring device is attached to a belt around the patient's body. The belt is then attached to a cuff that offers the patient to strap it across their upper-arm or their wrists. The different sizes available are adult plus and large adult sizes. These sizes offer a custom fit feel to the patient and stays on their arm effortlessly.
Key Elements
The belt is made using premium quality nylon or lycra. This material is soft to touch, and ensures comfort to the patient. These cuffs are durable and can take repeated readings on multiple patients effortlessly. The belt can be easily cleaned and disinfected for further use. It has a removable bladder which makes cleaning easier. Any clinician or an individual can properly position this easy to use BP cuff. These belts are highly reliable since they have been under numerous tests to make sure they perform efficiently. They meet the standards of AHA, AAMI-SP10, and MDD guidelines. This ensures accurate results irrespective of external conditions.
Footprint on the Global Market
Hypertension and stress are worldwide occurring medical conditions. Hence, Allied Market Research have anticipated that the market for the ambulatory blood pressure monitoring is expected to reach $142 million by 2025, at a CAGR of 6.7% from 2018 to 2025. This market is dependent on various factors like:
The driving factor for the growth of this market rests upon the pool of patient population, diagnosis of different types of diseases including cardio-vascular diseases and diabetes, and implementation of non-invasive types methods for treating them.
Another factor to be considered is the awareness of ABPM. The market would increase if these high precision devices are adopted and prescribed more to the patients. This also depends on the availability of ABPM. The growth in healthcare expenditure plays a key factor in increasing the awareness about ABPM. This will boost the market for these high-quality devices.
In conclusion, the growth of ABPM market is necessary for our better and healthy future. Furthermore, awareness should be increased about the issues regarding the mental health of an individual and appropriate counselling should be provided in order to cope up with them. Such fast-paced development is pointless if humanity ceased to exist.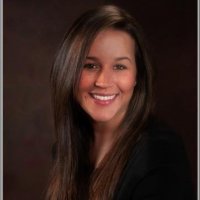 Jessica Hamelburg
PR & Marketing Professional at EquipNet, Inc.
Jessica Hamelburg is a content marketing coordinator and social media manager for a global industrial asset management company, EquipNet, Inc. Jessica holds a Bachelor's Degree in Communications and Public Relations from Suffolk University and offers many years of experience in various forms of writing. Some of her favorite hobbies include exploring new music, creative writing and spending time with her dogs.
PREVIOUS POST
Developments in Biomarkers Market Answer Diagnosis Concerns
NEXT POST
Recent Advances in the Fetal Monitoring Industry
Avenue: Entire Library membership of Allied Market Research Reports at your disposal
Avenue is an innovative subscription-based online report database.
Avail an online access to the entire library of syndicated reports on more than 2,000 niche industries and company profiles on more than 12,000 firms across 11 domains.
A cost-effective model tailored for entrepreneurs, investors, and students & researchers at universities.
Request customizations, suggest new reports, and avail analyst support as per your requirements.
Get an access to the library of reports at any time from any device and anywhere.
Related Post