CGM: Now diabetes cannot stop you from living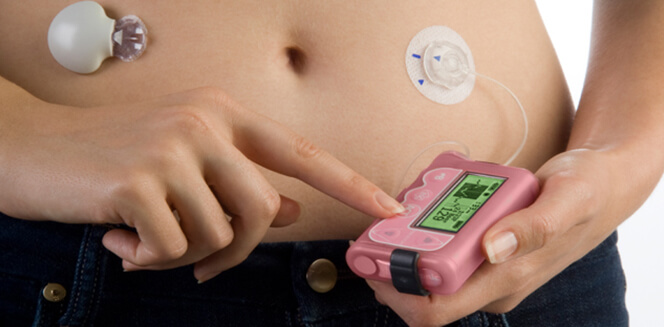 17 Dec
2013
Allied Market Research analysts recently prepared a Report named "Continuous Glucose Monitoring Market (CGM Systems, Application, Diabetic Type, and Adoption by Age Group) - Current Trends, Size, Share, Industry Analysis, Competitive Intelligence, Growth, Opportunities and Global Forecasts, 2012 - 2020". This report by AMR explains to you about CGM's future market trend, growth, and forecast and makes a proper analysis of it.
Glucose Monitoring System continuously informs you about the glucose level in your blood. It gives you an idea of glucose highs and lows after eating different kinds of food. This device is very much useful for diabetic patients. Hence, one may take immediate precaution if their blood glucose level goes very high or dips very low. It is done through a CGM sensor needle that has to be inserted under the skin which then keeps on recording the glucose.
As per report by Allied Market Research, market for continuous glucose monitoring will reach $568.5 million by 2020 from $194.8 in 2012 at a CAGR of 14.8%. Analysts from AMR credits this market growth of CGM to factors like its ability to detect hyper and hypoglycemic situation at an early stage, its ease in use over conventional glucose monitoring devices, rising diabetes cases and increased awareness among population globally.
Analysts estimated that with technological innovation, market is gradually overcoming the challenge of commercialization for closed loops Continuous Glucose Monitoring devices. They further stated that it will lead to mass adoption of CGM. Approval for artificial pancreas by FDA, rising diabetic incidence and CGM's superiority over self-monitoring devices will be favorable for market growth.
Experts studied that factors like accuracy and cost, less attractive reimbursement policies and stringent regulatory imposition has negatively impacted the commercialization. However, such under commercialization presents opportunities for marketers as innovative products will take leverage from presence of lower products.
CGM market is segmented into CGM devices, application, types of diabetes, and on the basis of age. Home settings under application type generated largest revenue in 2012. However, hospital market is expected to emerge as a largest market in 2020 under application segment of CGM. But, analysts projected that glucose sensor will have the largest market share by 2020 in terms of revenue because of continuous improvement in it.
With a figure of $88.5 million in 2012, transmitter and receivers had the highest market share. However, analysts estimated that Glucose sensor will surpass it with a figure of $235.9 million by 2020 at CAGR of 15.3%. Also, insulin pumps are forecasted to have highest growth rate between 2013 and 2020.
As far as geographical location is concerned North America shared highest revenue in 2012, but Asia Pacific is projected by AMR's report to witness the highest growth between 2013 and 2020.
Key firms dealing in CGM are Animas Corporation, Ypsomed AG, Dexcom Inc., Novo Nordisk, Medtronic Inc and Insulet Corporation. Deepa Tatkare
Research Analyst at Allied Market Research
Deepa Tatkare has an experience of more than 3.5 years in market assessments and forecasts in healthcare & medical device industry. She is actively involved in providing critical insights on business research to clients with her subject matter expertize. Her profile includes planning, commissioning, and executing syndicate as well as customized research projects. She has successfully analyzed and presented data for studies related to medical devices, biotechnology, and pharmaceutical domains.
PREVIOUS POST
Developments in Biomarkers Market Answer Diagnosis Concerns
NEXT POST
Can UCB Stem Cells Be Permanent Solution For Chronic Disorders
Avenue: Entire Library membership of Allied Market Research Reports at your disposal
Avenue is an innovative subscription-based online report database.
Avail an online access to the entire library of syndicated reports on more than 2,000 niche industries and company profiles on more than 12,000 firms across 11 domains.
A cost-effective model tailored for entrepreneurs, investors, and students & researchers at universities.
Request customizations, suggest new reports, and avail analyst support as per your requirements.
Get an access to the library of reports at any time from any device and anywhere.
Related Post