Developments in Biomarkers Market Answer Diagnosis Concerns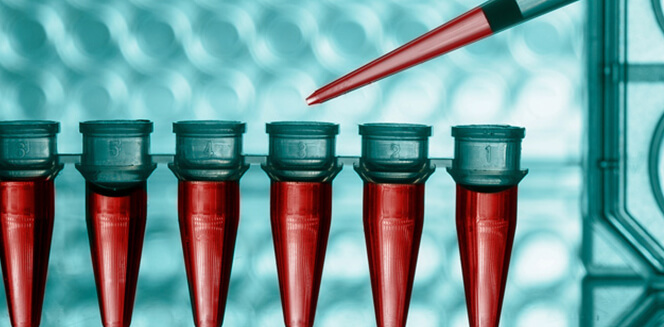 8 Jun
2016
Biomarkers offer a promising means to help improve diagnosis. Today, definitive diagnosis needs a surgical procedure that comes with no limitations reveals a researcher at Allied Market Research, studying the size and share of the biomarkers market. There are a range of biomarkers found effective in assessing organ status. However, they often fail to distinguish between patients with the disease and those with some other disorder. Thus the need for advanced imaging technology is growing for evaluating certain features, and is practical and affordable.
New risk assessments result in early identification
Researchers indicate that behavioral Neuroimmunology that are carried out during the past few years have highlighted an adaptive relationship between CNS as well as the immune system. They outline that such complicated interrelationship, mainly includes the dysregulation in the immune system that in turn results in pathological changes in central nervous system. This often leads to neuropsychiatric problems – autism and associated syndrome. Such pathological changes do not only occur in human brain cells, but affect other nerves. Biomarkers market is experiencing a significant demand for testing and identifying the prodromal symptoms like olfactory dysfunction as well as constipation. This indicates that risk factors can mean both positive as well as negative impact. The risk assessment system is usually extended as needed when advance tests to back early diagnosis is designed.
Biomarker diagnosing diseases see demand
Biomarkers that are both diagnosing diseases and predicting complications witness an increased demand. Research analysts at the Mount Sinai's Hospital and School of Medicine collected serum samples from approximately hundred United States military officials combating CD disease. Their intention was to assess the various pattern of the serological antimicrobial antibodies before IBD diagnosis. The probable risk of complications post diagnosis was also taken into consideration. Such discoveries would enable companies to position themselves successfully in the biomarkers market.
Heart test becomes affordable
There has always been demand for faster and affordable tests for heart disease. The dream was finally turned into reality by Zeel Patel a sixteen-year-old boy and CADSense. Their discovery can reveal in minutes if a human heart has Atherosclerosis. In such conditions the plaque builds up in the arteries and often leads to heart attack and even death. Zeel has invented a paper based sensor. Once a patient put the sample he/she would see the colour reaction take place. Commenting on the recent innovation Patel said "what my biosensor is able to do is detect it 340 times faster than our current metric and it is actually very inexpensive because of the materials I have utilized."
Acquisitions strengthen biomarker market's R & D platform
Several companies now entering into joint venture in 2016. Takeda, Astellas and Daiichi made it known to the world that they have finally signed an agreement. This joint research collaboration focuses on comprehensive acquisition as well as analysis of the biomarker*1 information on healthy subjects with the aim to optimize the advancements of innovative drugs. According to the terms laid out in the agreement, @TakedaOncology , Astellas and Daiichi Sankyo would extensively obtain the fundamental data from the healthy subjects. The data would be further used for clinical research using both metabolite as well as protein biomarker, and focus on the assessment of thereon jointly. Samples will be obtained at clinical research firm, which is associated with the famous Leiden University based in Netherlands. The samples will be acquired under the strict supervision of a highly reputed professor at the university – Dr. Thomas Hankemeier. The outcome of the analysis will be further used in the firms' therapeutic space - focus*2. In addition, the data obtained from this through assessment would be publicized so that it can be applied in discovering various types of medicines or drugs and serve the increasing and unmet requirements of the patients.
Another company working in the biomarkers market space, Grifols S.A. cleared all speculation when it announced that it would invest about $50 million for a stake 20% in Singulex Inc. The company also has plans to spend to secure an exclusive license technology that screens a donors' blood and plasma by Alameda. The chief operating officer and president of Singulex said "This new partnership will help us shape and develop the future of blood-screening technology and make major advancements in the safety of next-generation blood products." Deepa Tatkare
Research Analyst at Allied Market Research
Deepa Tatkare has an experience of more than 3.5 years in market assessments and forecasts in healthcare & medical device industry. She is actively involved in providing critical insights on business research to clients with her subject matter expertize. Her profile includes planning, commissioning, and executing syndicate as well as customized research projects. She has successfully analyzed and presented data for studies related to medical devices, biotechnology, and pharmaceutical domains.
Avenue: Entire Library membership of Allied Market Research Reports at your disposal
Avenue is an innovative subscription-based online report database.
Avail an online access to the entire library of syndicated reports on more than 2,000 niche industries and company profiles on more than 12,000 firms across 11 domains.
A cost-effective model tailored for entrepreneurs, investors, and students & researchers at universities.
Request customizations, suggest new reports, and avail analyst support as per your requirements.
Get an access to the library of reports at any time from any device and anywhere.
Related Post