Advancements Keep the SCADA Market Relevant for the Next Decade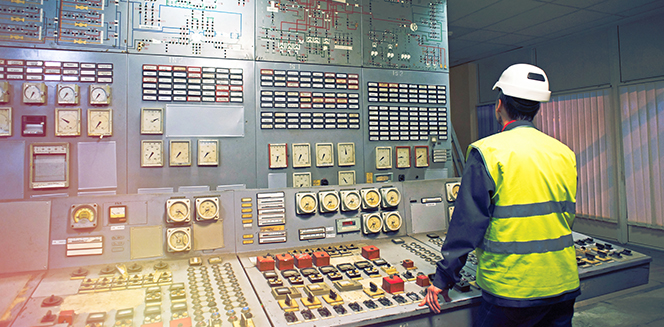 24 Apr
2018
It is significant for government to have information about various aspects of any particular country and to accomplish this task, it needs supervisory control and data acquisition (SCADA) system. A step undertaken by the California government supports this notion.
The California government has announced that it will soon establish the SCADA system at the new wastewater treatment plant. The system will help to mitigate disaster before it turns worse and also it will bring up the Farmville to standards of other industries. This trend has been embraced by other cities, especially Woodlake. In addition, the designers of the SCADA system will install meters all around the city and a driver will drive through the town and collect all of the data from nearby meters through the meter's radio transmitted technology. The same technique has been adopted in Woodlake.
Adoption of the SCADA Market will benefit residents of the Farmville, as they will now pay for what they use; once the installation of meters is finished by 2020. Apart from the industry's easy adaptability, its on-going advancements also propel the market growth. These days, the IT infrastructure has become significant and installation of the SCADA in these complex structures has fueled up its growth. It can be used in wide range of complex industries, such as transportation systems, water treatment facilities, power plants, all factories, oil production, and mining.
SCADA provides a closed environment for the abovementioned industries and thus, it prevents penetration of any kind of malware from attacking these markets. The SCADA solution is heavily embedded in automation industry and making configuration easy. The two best IEEE standard protocol that imbibed these characteristics are Shortest Path Bridging (SPB) and HIP (Host Identity Protocol). Manufacturers also advocate marketThe use of these solutions of micro-segmentation. Therefore, it would be appropriate to infer that these solutions are dynamic in nature and provide required security to the industries.
With technological advancements in the transportation sector, the SCADA market has been to provide a room for a competitive edge to the market players. An instance in Geneva, Switzerland, perfectly advocates the aforementioned notion. The transports publics genevois (TPG) has placed an order for an ABB Ability based SACAD solution and enterprise asset management (EAM) software. This measure is taken up to completely optimize the Trolleybus Optimisation Système Alimentation (TOSA) in electronic buses. The ABB SCADA software will be used to monitor and control power network for charging e-buses and stations. Furthermore, it will maximize the availability and operational efficiency. This system will be later synced with the ABB Ability Ellipse Select. The EAM software offers the best industry-specific workflows and practice parameters. The integration among the solutions will optimize maintenance process and ensure a quick response to faults. Moreover, the entire system is well equipped with remote access & cloud potentials, and scalable to meet the future requirements.
The flash charging in the TPG will be the first and fastest of its kind in the world, which can connect buses to the charging point within a second. The solution adopted in the Geneva public transportation will help to proactively manage and maintain its critical e-bus assets. It will also enable more timely and effective decision making in comparison to earlier time. In addition, this project will also lead to cost optimization, and result in high availability and less service interruption for commuters. Alternatively, new and innovative products from the market players have also enhanced its market growth.
The SCADA system offers an instant and accurate man overboard for the latest yachts that transform the comfort and safety pressure sailing. MR automation is the first vendor to realize the significance this technology in ships and therefore, has decided to use in it the marine technology. It has made a slight change in the technology, such as it will move the concept of a pleasure craft on from a simple 'hull and engine' to a superyacht. These yachts will bristle with luxury and control system will be installed in it to encompass engine management, meteorology, navigation & GPS positioning, and cabin comfort systems.
It would be appropriate to say that the SCADA system has reached a point where it offers higher resolutions, rapid loading, full-spectrum color, graphics, photographic images and videos for human-machine interface (HMI). In addition, it is able to collect enormous data and process it in real time. It has become highly efficient as it is able to give minute information on whatever it is monitoring. Furthermore, its new versions provide an easy access to the internet and other third-party systems to collect information.
From the abovementioned paragraphs, it can be inferred that the SCADA market will offer boundless opportunities due to rise in automation and internet of thing (IoT) technologies in the retail sector in the future. This will, in turn, ensure that other solutions will find hard to replace the industry for the next decade. A report published by Allied Market Research, titled, "SCADA Market" outlined similar patterns of the industry.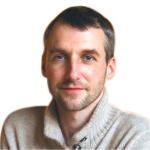 Alex Hillsberg
Chief editor of review team at FinancesOnline
Chief editor of review team at FinancesOnline Alex Hillsberg is an expert in the area of B2B and SaaS related products. He has worked for several B2B startups in the past and gathered a lot of first hand knowledge about the industry during that time.
PREVIOUS POST
Mobile Wallet Market- A Cashless facility making Big Cash!
NEXT POST
Augmented and Virtual Reality Industry Booms As It Brings Transformation In Various Sectors Worldwide

Related Post