Augmented and Virtual Reality Industry Booms As It Brings Transformation In Various Sectors Worldwide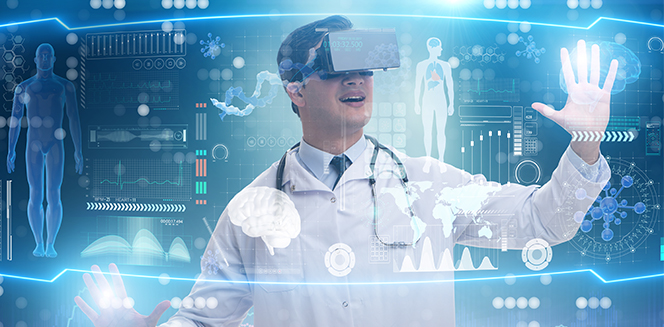 9 May
2018
From enterprise to construction, augmented and virtual reality has transformed each sector as the technology is progressing. Cost-effective benefits and the introduction of industry-specific solutions have increased adoption of technology. Leading tech giants are bringing new products, enterprises are adopting new ways to enhance customer experience, and educators are implementing technology to shape future minds. Augmented and virtual reality technologies are becoming surprisingly powerful with their adoption of various applications. Organizations can bring a huge transformation in their core operations. As a result, the AR & VR industry has experienced an immense growth and will continue to grow in the future. In its recent report on the global augmented and virtual reality industry, Allied Market Research outlines that the market would reach $59,511 million by 2022, growing at a CAGR of 65.7% from 2016 to 2022. Following are some of the ways in which augmented and virtual reality will bring transformation:
Apple's T288:
Leading tech giants have lined up to offer innovative devices equipped with augmented and virtual reality technologies. Apple's much-awaited augmented reality (AR) headset, codenamed T288, will have virtual reality (VR) capabilities. It is set to release in 2020. According to the reports, the headset would have 8K video displays for each eye. This specification is above the resolution of current devices. Its ARKit developer framework is used to develop the AR-enabled headsets. CNET reported that the headset by the Cupertino-based tech giant would become the first device with AR and VR capabilities together. Till now, all the headsets have focused on either AR or VR. Apple declined to comment on the reports and did not reveal how it would support both technologies in a single device. Another headset manufacturer Oculus has been developing a high-end VR headset that operates without any external hardware. Tech giants have been endeavoring to utilize the potential of AR and VR technologies to enhance user experience and transform an entire field of view. Creativity and innovation have enabled manufacturers to bring new products to the market and it will be interesting to see how they will be accepted.
Enterprise applications to transform shopping experience:
Enterprises are using augmented and virtual reality to improve customer experience and satisfaction. In retail shops, enterprise owners have deployed the technology to offer an integrated shopping experience. With the help of an app, customers can check prices for clothing and other items. Moreover, they can determine if the shoe size can fit them without putting them on. The VR technology would give them a demo and suggest other options from the store if the shoe does not fit. It will also help in paying online for the items purchased instead of asking them to stand in a queue. This integrated shopping experience would help enterprises in providing convenience and flexibility to customers and gain loyal customers. AR and VR can also help some enterprises such as furniture sellers to show customers how the product would look like in their homes without placing them over. Giving a demo would help enterprises in closing more sales and gaining more financial profitability. The digital transformation has enforced enterprises to change the model of business operations. Those enterprises which have adapted according to the advancement of technology are reaping benefits.
New education environments:
Educators have brought new ways to shape future minds with the help of augmented and virtual reality technology. They have used various AR and VR technologies to train and educate students and employees. Teachers can help students understand the basic concepts with the help of AR and VR models. It will save a lot of efforts of teachers to draw on the board and explain everything. Oil companies can train employees and contractors to work in dangerous and emergency situations on the fields. Moreover, retail store owners can teach their employees on how the floor would look like and what arrangements should be made. This will enable them in hiring a senior employee to train people for many months on the field.
Many sectors have begun realizing the benefits of augmented and virtual reality and adopting the technology. Along with improving the efficiency of daily operations, it is saving a lot of money and efforts. The industry would boom in the future as the technology advances.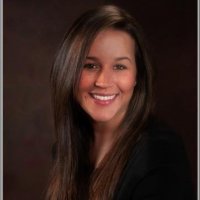 Jessica Hamelburg
PR & Marketing Professional at EquipNet, Inc.
Jessica Hamelburg is a content marketing coordinator and social media manager for a global industrial asset management company, EquipNet, Inc. Jessica holds a Bachelor's Degree in Communications and Public Relations from Suffolk University and offers many years of experience in various forms of writing. Some of her favorite hobbies include exploring new music, creative writing and spending time with her dogs.
PREVIOUS POST
Mobile Wallet Market- A Cashless facility making Big Cash!
NEXT POST
Novel Biometric Technologies Developed to Reduce Counterfeiting and Offer High Security

Related Post