Cosmetics: New Product Launches to Offer High-Quality Organic Cosmetics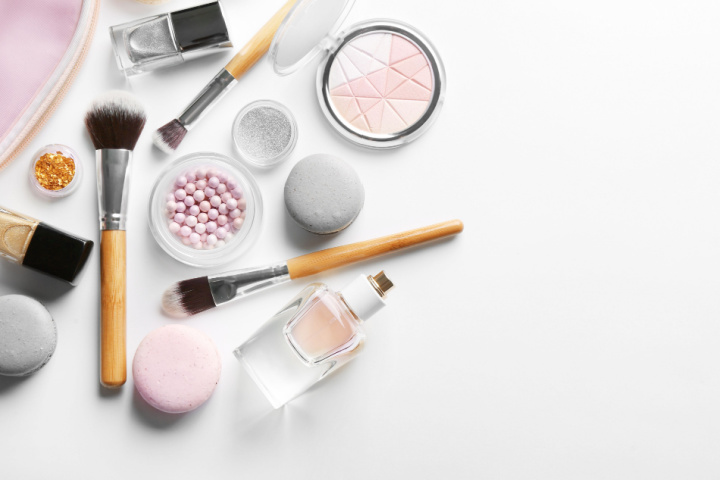 13 Sep
2022
There has been a remarkable surge in the demand for cosmetics in the past couple of years due to increase in standard of living and rapid urbanization. The five major product categories in cosmetics include skincare, haircare, decorative cosmetics, oral care, and perfumes. Of these, skincare products top the category, occupying dominating market share in the global cosmetics market. There has also been an increase in the awareness among people about the quality of different types of cosmetic products. Consumers are increasingly concerned about the contents and quality of these products, due to the immense availability of cosmetics that contain a lot of harmful chemicals. Thus, they are inclined towards completely organic cosmetic products that are cruelty-free, paraben-free, and silicon-free. The cultural and traditional background of the consumer also plays an important role when it comes to adoption of cosmetics. People who are more inclined toward the Arabic traditions and cultures might indigenously choose halal cosmetics, whereas a consumer engaged in veganism are inclined toward vegan cosmetics.
Five Major Product Categories in Cosmetics
More and more women are increasingly inclined towards various cosmetic products to not only ensure good health of skin, hair and body but also enhance their attractiveness. Five categories of cosmetics are given below:
Skincare
It is the most dominant segment in the cosmetics industry as not only women but even men seem to apply a lot of different skincare products to maintain a healthy skin. Skincare products nourishe, clean, stimulate, moisturize, and protect the skin. Some of the skincare products include face and body moisturizers, face wash, lip balm, face packs, aloe vera gel, and others.
Hair Care
Even hair care products are essentially used by all individuals irrespective of gender for not only enhancing the look of hair but also maintaining the overall strength, nourishment, and health of hair. Some of the commonly known hair care products include shampoos, conditioners, hair serums, hair oil, hair spray, pomade, wax, comb, and others.
Oral Care
Regular oral care is essential for overall oral health, and hence all individuals essentially invest in good oral care products for excellent results. They ensure the dental hygiene. A range of distinctive products can be used to maintain an all-round oral care. Some of the oral care products include toothbrush, paste, mouthwash, dental floss, and others.
Perfumes
It is one of the most popular segments where prominent companies of the market rigorously invest in providing unique and attractive fragrance for the consumers, depending on their need, budgets, and preferences. However, unisex perfumes are rare, and hence men and women can choose their own fragrance in their respective section. Some of the commonly found perfumes include Parfum, Eau de Parfum, Eau de Toilette, Eau de Cologne, and others.
Decorative Cosmetics
These cosmetics are usually used by women for enhancing their attractiveness and highlighting sharp facial features. Men are also increasingly inclined toward decorative make-ups, particularly models, actors, social media influencers, and others. There has been a remarkable surge in the number of cosmetic companies over the last couple of years. Thus, growing population of working women and prevalence of innovative offerings from leading players of the market offer lucrative opportunities for the growth of this segment.
According to report published by Allied Market Research, the global cosmetics market is expected to reach $463.5 billion by 2027, registering a CAGR of 5.3% from 2021 to 2027. Companies are increasingly focusing on developing chemical-free products that further create remunerative opportunities for the market. Companies are increasingly focusing on developing impressive cosmetics products that further create remunerative opportunities for the growth of the market.
Numerous players of the market in various countries are launching new cosmetics products to effectively cater to needs of people. For instance, RENEE Cosmetics, one of the leading cosmetic brands in India, announced the launch of its first essential base products line, Face Base.
The new range of Face Base include liquid and stick foundation, concealer, illuminating primer, loose powder, and compact. Five shades will be provided with the compact, concealer, liquid foundation, and stick foundation, whereas four shades would be provided with the loose powder to cater to different Indian skin tones. All of these new products from the company are paraben-free, cruelty-free, silicon-free, and vegan.
Thus, new organic cosmetic products launch, increase in the standard of living, and growth of the online retail channels are expected to create ample opportunities for the growth of the market.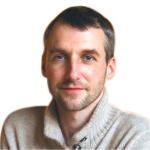 Alex Hillsberg
Chief editor of review team at FinancesOnline
Chief editor of review team at FinancesOnline Alex Hillsberg is an expert in the area of B2B and SaaS related products. He has worked for several B2B startups in the past and gathered a lot of first hand knowledge about the industry during that time.
PREVIOUS POST
Asia-Pacific becoming pillars for the growth of Global Baby Diapers Market
NEXT POST
New Product Launches and Investments to Boost Dermocosmetics Business
Avenue: Entire Library membership of Allied Market Research Reports at your disposal
Avenue is an innovative subscription-based online report database.
Avail an online access to the entire library of syndicated reports on more than 2,000 niche industries and company profiles on more than 12,000 firms across 11 domains.
A cost-effective model tailored for entrepreneurs, investors, and students & researchers at universities.
Request customizations, suggest new reports, and avail analyst support as per your requirements.
Get an access to the library of reports at any time from any device and anywhere.
Related Post