The COVID-19 pandemic has forced the global population to adopt a new lifestyle with the wearing of masks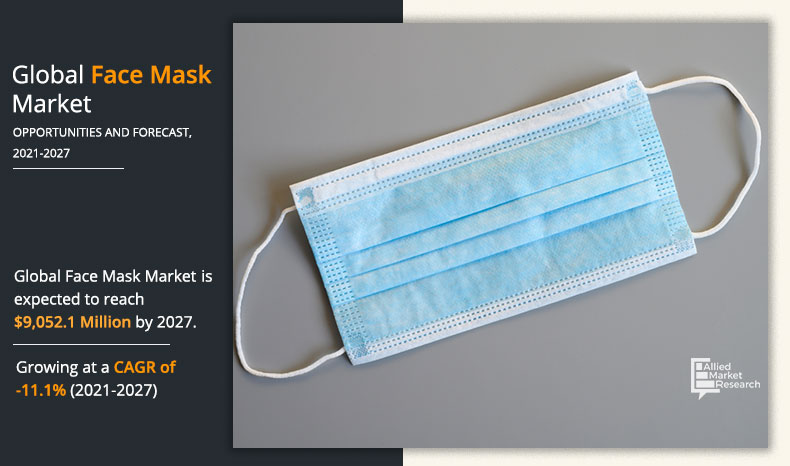 8 Jun
2021
Who would have thought that face masks could hold such vital importance in our lives? Face masks have been a primary armor against Covid-19 and since March 2020, people were advised to do them whenever they step outside. Since then, the market witnessed several innovations, including masks that could be used while running and cycling.
From disposable face masks to reusable face masks and regular cloth face masks, they are omnipresent. While the KN95 and N95 type of face masks already existed, but their use was limited to healthcare professionals. However, they are now part of our attire and wardrobe. They are now a means of survival. So, it is not a surprise that their market value has increased since the Covid-19 outbreak.
According to Allied Market Research, the global face mask market is expected to reach $9.05 billion by 2027.The ever-rising number of Covid-19 patients, consumer awareness about airborne infections, and surge in government investment in face masks are the prime reason behind the growth of the market.
Innovations in reusable face masks
The use of face masks is mandatory in public spaces, even after vaccinations in some countries. The use of regular cloth face masks has been increasing, especially in developing countries. However, infrequent replacement and failure to maintain the hygiene of disposable face masks has created new health-related problems. Thus, it is essential to understand how long one must wear a face mask.
Get Sample PDF Brochure: https://www.alliedmarketresearch.com/request-sample/6654
Researchers at Insignia Technologies, a Scottish company have solved this enigma. Scientists have developed a label that changes color when it is time to discard masks and PPE. The label uses a range of smart pigments that change color when exposed to CO2. The label activates its time-temperature indicator when the pack is opened and the label adheres to masks, aprons, and other PPE. Moreover, it recommends when it is time to change the face mask by changing color from yellow to blue as they deteriorate ineffectiveness.
It is been more than a year since face masks become a part of our lives and we still cannot help but feel that they are uncomfortable and annoying if you have spectacles. Thus, the Department of Health and Human Services (HHS) has announced the "Mask Innovation Challenge" with the price of $500,000 to find a less annoying face mask.
The face mask challenge, HHS aims to get more people involved in developing novel face masks that can be both comfortable and effective against Covid-19. Participants can submit their concept for their face masks. The designs would be judged based on principles such as filtration and inhalation airflow resistance among other things.
The experience of the Covid-19 pandemic has ensured that the face masks are here to stay. Post-pandemic, the demand for face masks will continue to increase owing to increased awareness among consumers. Thus, more and more companies have entered the face mask industry and trying to make it more aesthetically pleasing.
 
For more updates subscribe to our YouTube channel 
The future of face masks lies with much more than their efficiency
The protection from Covid-19 infection is the present objective of face masks. However, it is not necessarily the future of the face mask market. A face mask is an accessory and every objective of designing an accessory applies to face masks. Similar to wristwatch and tech gadgets, face mask would witness aesthetical update as it has become a part of fashion and tech industries.
In the future, face masks would bear the responsibility of being both effective in function and looks. In fact, weird, whacky, and eye-catching face masks have already entered the market. Moreover, face masks are now considered wearable tech as many tech companies integrated advanced sensors into face masks.
Recently, Aldo, a major fashion and accessory provider entered the face mask industry with its protective coverings. The company has partnered with its sister brand Call It Spring to unveil a series of face masks and neck gaiters. The face masks range from $10 to $18and available for online purchase.
Experts believe that we might have to wear face masks in 2022 too as a precaution. Face masks are on the verge of becoming a long-term accessory. This means that there is a dire need for daily wear of face masks that are comfortable and offer excellent protection against respiratory diseases. Thus, we expect the fashion world to embrace this opportunity and turn face masks into luxury and a part of outfits. Already face masks have become a part of self-expression and a vital part of social media campaigns and movements.
The emergence of smart face masks has opened new doors of opportunities. A tech company developed a prototype of a smart face mask that deals with safety, quality of life, and built-in protection against droplets and splashes. Moreover, it has a detachable ventilator that can filter out 95% of particles in the air. Such innovations are just the beginning and only time will tell the future of face masks and how they can elevate the quality of life.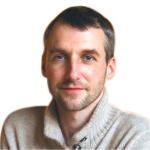 Alex Hillsberg
Chief editor of review team at FinancesOnline
Chief editor of review team at FinancesOnline Alex Hillsberg is an expert in the area of B2B and SaaS related products. He has worked for several B2B startups in the past and gathered a lot of first hand knowledge about the industry during that time.
PREVIOUS POST
Asia-Pacific becoming pillars for the growth of Global Baby Diapers Market
NEXT POST
Discover How to Use Professional Hair Scissors at Home
Avenue: Entire Library membership of Allied Market Research Reports at your disposal
Avenue is an innovative subscription-based online report database.
Avail an online access to the entire library of syndicated reports on more than 2,000 niche industries and company profiles on more than 12,000 firms across 11 domains.
A cost-effective model tailored for entrepreneurs, investors, and students & researchers at universities.
Request customizations, suggest new reports, and avail analyst support as per your requirements.
Get an access to the library of reports at any time from any device and anywhere.
Related Post