Explore the Current Trends of Craft Beer- How Is It Being Popular among the Beer Lovers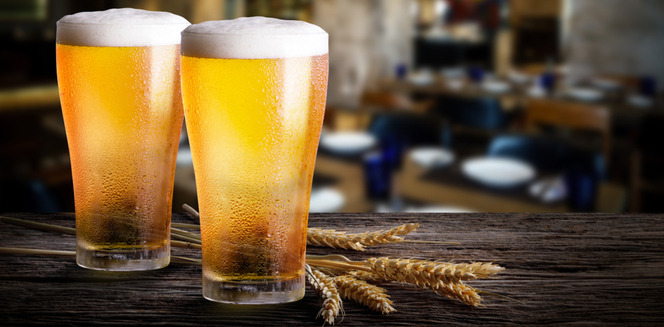 30 Jun
2020
Gone are those days when standard lager beer used to be the most prominent drink among people and was one of the most dominant beer types in the global market. Nevertheless, an array of changes in the ongoing trend, for last few decades, have paved the way for an increasing interest in specialized and craft beers. At the same time, a substantial growth in the number of wineries and the total tome of production has also been witnessed in the last year.
In regular and standard brewing, malted barley is considered as the prime source for exuberant sugars in the mixture. As per a number of surveys done in the recent time, around ninety percent of beer manufactured worldwide is formed with adjuncts. When adjuncts are chosen as non-ale grains, they tend to present an extra benefit of enhanced sustainability. The use of adjuncts in craft brewing is increasing day by day, as they form a distinctive beer whiff and flavor.  
Driftwood Spars Brewery, a renowned microbrewery in St. Agnes, has happened to unveil a new variety of extant craft beers that are handmade in small consignments on the North Cornish Coast. The brewery, however, has long been famous for its innovative and tentative approach to brewing exclusive styles. The first type in the Cove chains, Beacon Pale Ale, is primarily available through the brewery corner, website and few local liquor stores. Beacon will soon be followed by Seaberry Saison with its bucolic, tangy, zesty, and citrus flavor. On the other hand, Midnight Skinny Dipper, with its light, suave, and rich milk kick, will be launched in the autumn.
Craft beer is one of those types of beer that is processed through non-mechanized practices by small breweries. In India, Maharashtra Government has recently permitted a clean chit to retail sale of craft beer which was previously sold only in pubs. The breweries manufacturing craft beer can now put up these beers for sale in containers called growlers. With this new announcement, Maharashtra has turned out to be the second in the list, after Karnataka, to trade with craft beers on retail counters.
According to Allied Market Research, the global craft beer market is anticipated to grow at a significant CAGR from 2019 to 2026. There are an array of factors that have led to an overall increase of craft beer consumption around the world. Along with per capita income growth, rise in health concerns and availability of better substitutes that guarantee quality beers are the major constituents that fuel the growth of the market. Craft beer is often costlier than typical lager beers. Therefore, consumers with higher income are more likely to prefer craft beer over its other counterparts. At the same time, higher incomes not only give way to a steep demand for more exorbitant products but also kindle the craving for more diversity. Thus, it is not at all astonishing that the craft beer market, in the last few decades, has extended its wings yet more, as incomes of people happened to experience a considerable rise in the industrialized countries. Ranjan Singh
Research Analyst at Allied Market Research
Ranjan has over 4 years of experience in market research and consulting across multiple domains which include technology, FMCG and durable consumer goods, heavy machinery, and automotive. He has hands on expertise in predictive and exploratory research projects for studying regional and global demand potential, market estimation & forecast, perceptions; analyzing macro and micro markets in terms of key gaps and opportunities. Ranjan is part of multiple consulting as well as syndicated report assignments and is actively involved in all the stages of project completion from planning, execution to delivery as per clients' satisfaction.
PREVIOUS POST
Food Traceability Technology Market Shows Positive Signs for Investors
NEXT POST
Not For The Environment But For Your Healthy Future: Vegan Diet Could Brighten Your Lifestyle
Avenue: Entire Library membership of Allied Market Research Reports at your disposal
Avenue is an innovative subscription-based online report database.
Avail an online access to the entire library of syndicated reports on more than 2,000 niche industries and company profiles on more than 12,000 firms across 11 domains.
A cost-effective model tailored for entrepreneurs, investors, and students & researchers at universities.
Request customizations, suggest new reports, and avail analyst support as per your requirements.
Get an access to the library of reports at any time from any device and anywhere.
Related Post