Explore the Market Scenario of Cooking Oil – Know about its Expanse and Limitations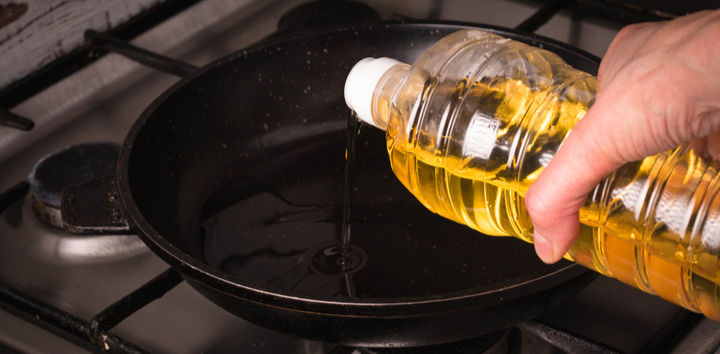 8 Sep
2021
Consolidation of edible oil is an evolving method in order to tag on an array of micronutrients into the oil to improve the nutritional content of the same. As per the researches conducted by FSSAI, fortification of edible oil plays an important role in helping an individual cater to around thirty percent of the essential dietary intake for vitamin A & D. However, this course of fortification kicked off in India, due to significant deficiency of vitamins D & A in individuals, especially in children. And, nowadays the demand for fortified cooking has increased like never before.
Here, it's worth mentioning that the Government of India has recently set up a mission on Edible Oil-Oil Palm, and it's been considered as a highly welcome move by several administrative and managerial honchos. India being one of the most prominent importers of cooking oil across the world confronts a grave need for elevating domestic production. At present, the country expends up to Rupees seventy five thousands crore yearly on shipping in cooking oils.
According to Allied Market Research, the global cooking oil market is anticipated to register a considerable CAGR of 5.5% from 2021 to 2027. In the last few years, there's been a steep rise in demand for organic cooking oil has driven the market growth in more than one way. Also, the growing food processing sectors in the developing economies have been immensely beneficial to the market.
Palm oil which accounts for the highest share in the global market is vastly impacted by several prohibitions made on import activities in regions such as Europe and North America. As for example, the United States has debarred the import of palm oil from Sime Darby Plantation Berhad, one of the most renowned Malaysian organizations. It is the third Malaysian establishment to be smacked with an importation ban over assertions & charges of taking recourse to forced labor. At the same time, Sri Lanka have also enforced certain regulations on the import of the same category of oil.
A number of surveys have been conducted and it's revealed that, Sri Lanka ships in around two hundred KT of palm oil from countries like Malaysia and Indonesia every year. Such prohibitions affect the palm oil market negatively. Especially, the fact that palm oil cultivation leads to deforestation and loss of bio diversity gives way to a plethora of environmental concerns, thereby deterring the expansion of market and resulting in increasing price liabilities on other cooking oils.
Covid-19 scenario-
Here, it's worth stating that the outbreak of the pandemic led to the closure of the majority of restaurants and hotels across the world, especially during the initial phase. This, in turn, gave way to a steep decline in demand for cooking oil from the hospitality sector. Nevertheless, the manufacturers have now come up with new-fangled strategies to overcome the current plight by restructuring their sales channels and introducing lucrative product innovation ideas. Also, at the same time, the global situation is getting amended at a slow & steady leap, and market is projected to gain stability by the end of 2021.
Author's Bio- Koyel Ghosh is a blogger with a strong passion and enjoys writing on miscellaneous domains, as she believes it lets her explore a wide variety of niches. She has an innate interest for creativity and enjoys experimenting with different writing styles. A writer who never stops imagining, she has been serving the corporate industry for the last four years.
koyel.ghosh@alliedmarketresearch.net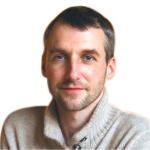 Alex Hillsberg
Chief editor of review team at FinancesOnline
Chief editor of review team at FinancesOnline Alex Hillsberg is an expert in the area of B2B and SaaS related products. He has worked for several B2B startups in the past and gathered a lot of first hand knowledge about the industry during that time.
PREVIOUS POST
Food Traceability Technology Market Shows Positive Signs for Investors
NEXT POST
Cloud Kitchen Business Model Has Now Become Highly Beneficial to the Restaurant Owners- Explore How
Avenue: Entire Library membership of Allied Market Research Reports at your disposal
Avenue is an innovative subscription-based online report database.
Avail an online access to the entire library of syndicated reports on more than 2,000 niche industries and company profiles on more than 12,000 firms across 11 domains.
A cost-effective model tailored for entrepreneurs, investors, and students & researchers at universities.
Request customizations, suggest new reports, and avail analyst support as per your requirements.
Get an access to the library of reports at any time from any device and anywhere.
Related Post