Exploring Various Applications and Developments of X-ray Security Screening Systems Benefitting Economies Globally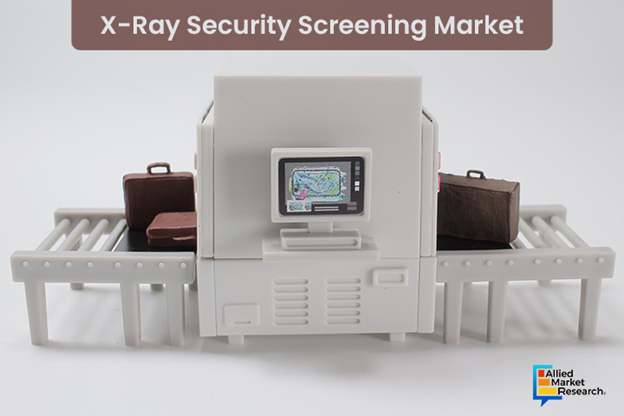 17 Sep
2023
With rising globalization and the spontaneous growth of international trade, security has become a serious concern among leading economies. X-ray security screening is one of the powerful technologies that is used to inspect individuals and objects to protect society from any dangerous incidents. It is commonly used at commercial checkpoints such as airports, shopping malls, hospitals, schools, government buildings, parcel service centers, and many other important places to avoid all possible threats. This blog talks about the crucial changes happening in the X-ray security screening market such as the latest market trends, new product launches, and the involvement of leading market players.
Key applications of X-ray security screening driving the market
Initially, X-ray security screening was used in airports to scan passengers' luggage, however, today, it finds applications in various sectors. Now, X-ray security screening can perform scanning of passengers and their baggage more accurately and quickly. It can further enhance the security process and passenger experience to a great extent. Furthermore, in cargo inspection, X-ray screening plays a pivotal role. While inspecting cargo shipments at ports and borders, X-ray screening helps detect illegal drugs, ammunition, and any harmful items hiding within the container. 
Apart from scanning baggage, containers, parcels, and individuals, X-ray security screening also imparts numerous applications in the medical and pharmaceutical industries. It mainly helps in ensuring the safety and integrity of medical devices and various pharmaceutical products during the manufacturing and distribution process. Additionally, today, organizers of large-scale events are actively using portable X-ray security scanners to check bags of guests and equipment used in the event, mitigating the risk of threats. 
As per a new report published by Allied Market Research, the global X-ray security screening market is predicted to rise at a CAGR of 9.4% from 2023 to 2032.
Product launches by prominent key players
To bring up effective and more advanced X-ray security screening systems, many leading players in the market have come forward to introduce beneficial and innovative products to ensure optimum security and high-quality scanning. For instance, Thales, a France-based manufacturer of electrical systems as well as devices and equipment for the aerospace, defense, transportation, and security sectors, announced the launch of its new product, namely HELIXVIEW. It is a compact, stationary, and lightweight explosive detection system for cabin baggage that integrates X-ray nanotechnology and 3D imaging reconstruction technology together and promotes the passenger experience by allowing them not to remove items from their luggage during security checking at airports. 
Similarly, Smiths Detection, a leader in threat detection and screening technologies launched an energy-efficient passenger checkpoint scanner, namely, HI-SCAN 6040 CTiX Model S, to increase productivity, lower operational costs, and high-standard security solutions. 
Mergers and acquisitions
The market has also undergone many strategic mergers and acquisitions to drive the competitiveness insights. A notable example is the acquisition of Integrated Defense and Security Solutions (IDSS) Corp., a renowned leader in airport scanner technology, by Tek84 Inc., a leading provider of high-tech security screening and surveillance solutions. With this acquisition, the companies aimed to develop ultra-low-dose x-ray scanning solutions that would detect threats such as drugs, contrabands, and weapons hidden under clothing, body cavities, packages, and objects. These systems could be employed worldwide in jails, courthouses, event venues, prisons, critical infrastructures, and border crossings. 
To conclude, the global X-ray security screening market is experiencing striking growth owing to the rising terrorism activities, drug trafficking, and other illegal activities across the globe. Additionally, the expansion of the aviation industry and increasing travel frequencies among individuals are some of the major factors expected to foster the market with unparalleled opportunities.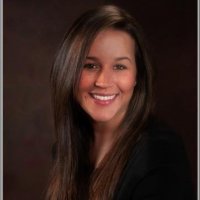 Jessica Hamelburg
PR & Marketing Professional at EquipNet, Inc.
Jessica Hamelburg is a content marketing coordinator and social media manager for a global industrial asset management company, EquipNet, Inc. Jessica holds a Bachelor's Degree in Communications and Public Relations from Suffolk University and offers many years of experience in various forms of writing. Some of her favorite hobbies include exploring new music, creative writing and spending time with her dogs.
Avenue: Entire Library membership of Allied Market Research Reports at your disposal
Avenue is an innovative subscription-based online report database.
Avail an online access to the entire library of syndicated reports on more than 2,000 niche industries and company profiles on more than 12,000 firms across 11 domains.
A cost-effective model tailored for entrepreneurs, investors, and students & researchers at universities.
Request customizations, suggest new reports, and avail analyst support as per your requirements.
Get an access to the library of reports at any time from any device and anywhere.
Related Post