Facial Recognition System - The Ultimate Security Standard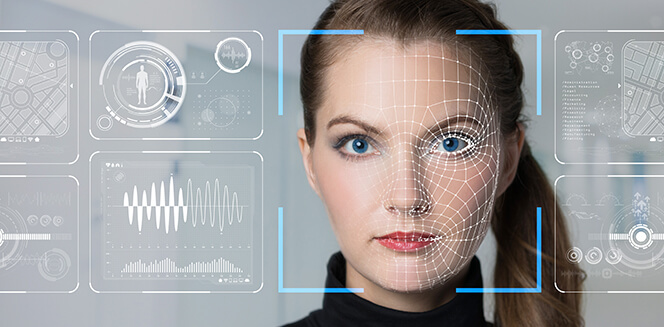 11 Mar
2019
Humans have always had the special ability to recognize and distinguish between faces. Recently, computers have shown this capability. Facial recognition is a biometric technology that identifies an individual by comparing live capture or digital data with his/her stored information. It maps a person's facial features and stores the data as a faceprint. The technology makes use of deep learning algorithms to compare a live image to the stored data in a database to authenticate an individual's identity. Face recognition technology has been one of the widely researched fields in the past two decades due to the high demand for automatic recognition and surveillance systems, interest in facial recognition, and the design of the human-computer interface.
The facial recognition technology has gained high importance among the popularly used applications of image processing in recent years. This is due to rapid advances in image capture devices such as mobile phone cameras, surveillance cameras, etc., and a high demand for security. The technology is a great solution to address several needs for identification and verification. In addition, facial recognition is preferred over other biometric technologies such as iris recognition, fingerprint scanning, voice recognition, and more as its working range is larger than others. It's also a natural and non-intrusive process. Facial recognition finds application in the civil and law enforcement sector, security related to electronic transactions and access control, ambient intelligence including smart homes and natural human-machine interaction, wearable systems such as memory aids, and entertainment such as interactive movies. At present, the technology is mainly used for security and marketing purpose.
The rise in terrorist attacks on government organizations in recent years is compelling organizations and governments to implement facial recognition technology. Moreover, due to growing concerns regarding data integrity and security, consumers are becoming more conscious about sharing their information. Therefore, several countries are now adopting facial recognition technology.
For instance, in April 2018, Singapore announced that it plans to turn on facial recognition technology for more than 100,000 lampposts with the intention to assist authorities to identify faces in crowds across the city. The project named Lamppost-as-a-Platform is part of the city's 'Smart Nation' plan to use cutting-edge technology to enhance the lives of its people. In February 2018, AirAsia, a Malaysian airline unveiled the Fast Airport Clearance Experience System (FACES), which employs facial recognition technology to enable passengers to board their flights faster. The company said that FACES has an 80% identification success rate and reduces the time for boarding process significantly. The feature was introduced at Senai International Airport in Johor Bahru in Malaysia. China is another country that is speeding ahead with the technology. It recently announced that several of its airports had been equipped with facial recognition technology. Cameras at 557 security channels capture images of faces and scan their passports or ID cards for verification of their identity. Moreover, facial recognition is being adopted by traffic management authorities in several cities in China to catch and publicly shame jaywalkers. Furthermore, the Wuhan railway station in China has 32 facial recognition devices installed to accelerate the process of checking tickets.
There have been several recent launches by companies related to facial recognition technology. Microsoft recently announced that it plans to launch two Ultra-HD webcams in 2019. One is dedicated to Windows 10 computers and the other would be compatible with Xbox One. Suprema, a company into biometric access control systems, recently announced that it would launch a new facial recognition prototype that offers greater speed, accuracy, and convenience to enterprise-level customers. In February 2019, CaixaBank, one of Spain's largest banks, introduced cash points which allows cash withdrawals with facial recognition technology rather than with PIN numbers. AirAsia, the low-cost carrier announced the launch of facial recognition security checks for flight boarding at selected airports across the country in 2019. Panasonic Corporation, Japanese multinational launched FacePRO deep learning facial recognition system with a core engine at ISC West, the largest US security event. The facial recognition engine received a high score in NIST IJB-A testing in 2017. SensibleVision, a provider of face recognition solutions recently announced the latest iteration of its facial recognition technology called 3DSafe. It features a rapid-screening approach which offers enhanced face authentication-based security leveraging patented AI-driven software.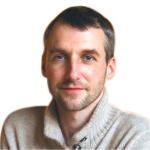 Alex Hillsberg
Chief editor of review team at FinancesOnline
Chief editor of review team at FinancesOnline Alex Hillsberg is an expert in the area of B2B and SaaS related products. He has worked for several B2B startups in the past and gathered a lot of first hand knowledge about the industry during that time.
PREVIOUS POST
Mobile Wallet Market- A Cashless facility making Big Cash!
NEXT POST
Family Entertainment Centers - The Ultimate Source of Recreation and Fun for Families

Related Post