Family Entertainment Centers - The Ultimate Source of Recreation and Fun for Families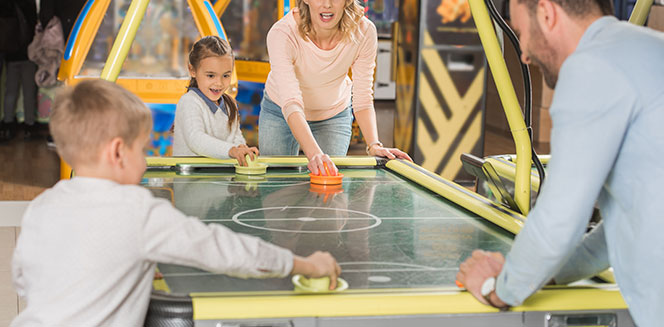 14 Mar
2019
Family Entertainment Centers (FECs) have been developing at a rapid pace over the years. They have evolved into a global concept where families, groups, and friends can enjoy doing new and diverse entertainment activities. Built to maximize family fun, FECs include a wide range of options such as mini golf, climbing walls, bowling, arcade games, Ninja courses, free fall devices, go-karts, laser tags, ropes courses, batting cages, laser tag, and more. The offerings are usually dependent on the size of the location. However, most family entertainment centers now include miniature golf and some form of an arcade. Here's a brief look at some of these activities:
Miniature Golf: Miniature golf is a full-family activity. It's one of the activities that teens enjoy doing with their parents as well as peers. It is a great activity for seniors too.
Go-karts: Go-karts are a thrilling and classic family entertainment activity that encourage fun competition between family members and give the fun of high speed. A family can enjoy go-karts with two-seater karts.
Ninja Courses: Ninja courses combine a series of obstacles that challenge and improve the flexibility, strength, endurance, coordination, agility, and balance of both children and adults. This fun activity allows participants to train, compete, and relax in a safe environment.
Arcade Games: An arcade game is an entertainment machine operated by coins and is deployed in family entertainment centers and businesses such as restaurants and bars. Most of these games are video games, pinball machines, electro-mechanical games, and redemption games.
Batting Cages: The game brings in the baseball and softball teams and those individuals who are determined to hit the fastball.
Free fall devices: Free fall device are those that offer extreme thrills and create an unforgettable experience. It gives families a true free-falling experience in a safe and controlled environment as they jump from a platform of up to 26 feet.
Climbing Wall: This is an artificially built wall with grips for the hands and feet. It allows one to assess his or her strength, endurance, and inner limits while reaching the top. It also incites a sense of competition between family and friends.
FEC Market
The market for family entertainment is a highly profitable one. It has been witnessing rapid growth over the past several years. This is largely due to families looking for alternative recreational activities to participate in together; availability of diversified gaming and entertainment options; growing youth demographics; continuous launch of new FECs supporting family activities, F&B integration, and participatory play; substantial growing investments by malls in the Asia-Pacific region; and integration of new technologies such as virtual reality gaming, 3D technology, and others.
Recent Developments in FEC
Hasbro, an American multinational toy and board game company, recently formed a partnership with Kilburn, a Los Angeles-based company to create and run Hasbro-themed family entertainment centers across the US and Canada. The indoor family entertainment spaces will see Hasbro brands such as My Little Pony, Monopoly, Mr. Potato Head, GI Joe, Clue, Battleship, and more in a lively and spirited environment with numerous activity zones.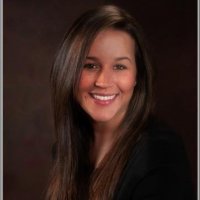 Jessica Hamelburg
PR & Marketing Professional at EquipNet, Inc.
Jessica Hamelburg is a content marketing coordinator and social media manager for a global industrial asset management company, EquipNet, Inc. Jessica holds a Bachelor's Degree in Communications and Public Relations from Suffolk University and offers many years of experience in various forms of writing. Some of her favorite hobbies include exploring new music, creative writing and spending time with her dogs.
PREVIOUS POST
Mobile Wallet Market- A Cashless facility making Big Cash!
NEXT POST
Application Containers Gaining Momentum in the Technology Industry

Related Post