Future Of Deep Brain Stimulation Devices Lies With Wireless Technology And Miniature Size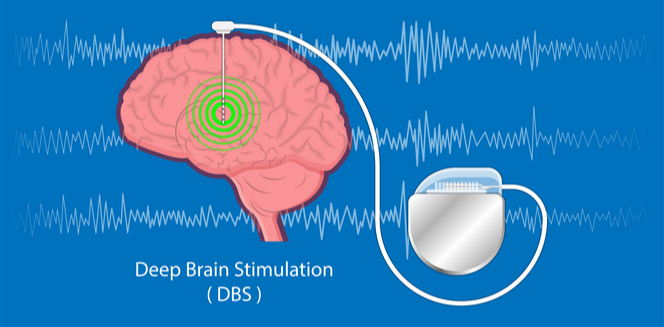 27 Nov
2020
We have always wondered how our brain works and yet don't know enough about how brain cells work, let alone how they come together and make up our sensory systems. Exploring the brain and know its functions is a daunting task and thanks to deep brain stimulation devices we have a few tools to solve some of the mysteries of the human brain.
Deep brain stimulation is one of the growing fields in neurosurgery, driven by finding a quicker method to diagnose and treat neurological disorders. According to Allied Market Research, the global deep brain stimulation devices market is estimated to reach $2.80 billion by 2026, growing at a CAGR of 15.5% from 2019 to 2026. The increase in neurological disorders and alternative uses of deep brain simulators have supplemented the growth of the market.
The diseases such as Parkinson's disease, Obsessive Control Disease (OCD), and Alzheimer's diseases are still unsolved mysteries. Moreover, researchers believe that we cannot find one-size-fits-all medicine for neurological disorders. Thus, the deep brain stimulation devices play a vital role to know more about these disorders.
Recently, a team of researchers at Yale University implanted a deep brain stimulation device in a patient suffering from epilepsy. The device is named Percept and it is carefully designed to offer personalized feedback. Prior to this, doctors have used deep brain stimulation devices in patients to control seizures and a few symptoms of Parkinson's.
The device allows doctors to monitor a patient's brain signals and compare them with patients' symptoms and side effects. The Food and Drug Administration has approved this device in June and now it will be used to treat patients with tremor, dystonia, and OCD. Similarly, the University of Texas's Dell Medical School has been testing whether deep brain stimulation through an electric wire could be inserted into a patient's brain to help Alzheimer's patients.
The demand for personalized treatment has increased, especially for neurological diseases. Keeping it in mind, a team of neurologists and neurosurgeons at Massachusetts General Hospital (MGH) recently placed a deep brain stimulation implant into a patient's brain. The device would use the patient's brain activity to guide which type of therapy would be more successful. The treatment is developed to alleviate symptoms and reduce the side-effects of medications in patients suffering from Parkinson's disease, epilepsy, OCD, and other neurological diseases. This device would be the first device that would record brain signals to optimize the patient's clinical benefit.
The advancements in sensors, wireless transmission, and big data analysis have played a huge part in recognizing neurological disorders at an early stage. Now, the future of deep brain stimulation devices lies with miniaturized, magnetically powered implants. Neurostimulation through surgically-placed, battery-powered implants is the most commonly used to reduce tremors in patients with neurological disorders. However, the devices with wire often lead to infections. The next big thing for deep brain stimulation devices will be the integration of wireless communication and miniature size. This way patients will not have to worry about internal infections and doctors can monitor their patients remotely as well.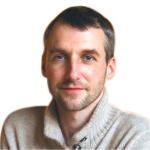 Alex Hillsberg
Chief editor of review team at FinancesOnline
Chief editor of review team at FinancesOnline Alex Hillsberg is an expert in the area of B2B and SaaS related products. He has worked for several B2B startups in the past and gathered a lot of first hand knowledge about the industry during that time.
PREVIOUS POST
Developments in Biomarkers Market Answer Diagnosis Concerns
NEXT POST
Explore the Types of Biosensors and How They Tend to Function
Avenue: Entire Library membership of Allied Market Research Reports at your disposal
Avenue is an innovative subscription-based online report database.
Avail an online access to the entire library of syndicated reports on more than 2,000 niche industries and company profiles on more than 12,000 firms across 11 domains.
A cost-effective model tailored for entrepreneurs, investors, and students & researchers at universities.
Request customizations, suggest new reports, and avail analyst support as per your requirements.
Get an access to the library of reports at any time from any device and anywhere.
Related Post