GIS Software Brings Numerous Benefits as it Impacts our Understanding of the World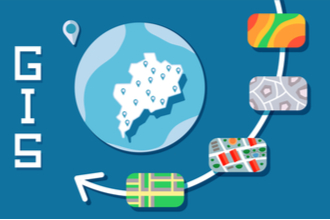 6 Jun
2019
In the past decade, geographical information system has emerged as an important planning and management tool for a number of industries including defense, agriculture, oil & gas, construction, utilities, transportation & logistics, and more. Their ability to store, capture, retrieve, analyze, model, and map expansive areas with huge volumes of spatial data has given way to a vast number of applications. Today, geographical information systems are used for a variety of purposes such as land use planning, ecosystems modeling, utility management, landscape analysis, market analysis, real estate assessment, planning of transportation and infrastructure, disaster management, navigation, and many others.
In recent years, the market for GIS software is experiencing rapid growth. As per Allied Market Research, it is projected to accrue a sum of $7.86 billion from 2018 to 2025. The drivers acting behind the growth include increasing adoption of GIS for facilities management, integration of GIS with mainstream technologies for business intelligence, and increasing demand for GIS software for smart cities development and urban planning.
More businesses across the globe are embracing the GIS software. For instance, in May 2019, Terra Drone India, a company providing drone manufacturing, aerial multi sensor 2D/3D mapping, data processing, and more, and Vignan's Foundation for Science, Technology & Research (Deemed to be University), a Guntur-based private university have formed a drone university with the aim of bringing innovation in geographical information system (GIS) and unmanned aerial platforms in Andhra Pradesh. The lab is built to encourage the research and development of drones by leveraging the skills of the two organizations. The project also aims to support training in GIS tools and courses to facilitate innovations in drone data-processing and software development in India. Terra Drone plans to start a GIS training workshop at Vignan's. In May 2019 again, Trimble, a software company based in California, launched its Trimble TDC600 handheld smartphone and Global Navigation Satellite System (GNSS) data collector for Geographic Information System (GIS) and field inspection applications. The product comes with a bright 6-inch display, a 2.2 GHz processor, 4 GB memory, a powerful battery, and an Android 8.0 operating system. TDC600 fulfills the need for GIS users in companies from a variety of industries and is the perfect tool for communicating between the field and office. Field workers are able to make calls, send text messages and emails, and access the internet. The product also easily fits in a user's hand with a fitted strap owing to its slim, lightweight, and ergonomic design. In February 2019, Esri, a market leader in geographic information system software, location intelligence, and others, announced the purchase of indoo.rs, GmbH, a leading provider of professional enterprise solutions for secure and reliable indoor navigation. Following the deal, the indoo.rs software integrates into ESRI's mapping product called ArcGIS Indoors, which allows the indoor mapping of corporate facilities, retail, and commercial locations. The deal also offers users of ArcGIS embedded IPS location services to support indoor mapping and analysis. Brian Cross, director of professional services at Esri, said, "indoo.rs' technology, experience, and leadership in the IPS field will be of tremendous benefit to our customers who want to bring the power of GIS to indoor spaces."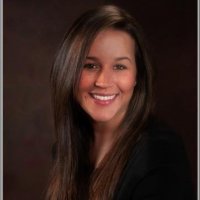 Jessica Hamelburg
PR & Marketing Professional at EquipNet, Inc.
Jessica Hamelburg is a content marketing coordinator and social media manager for a global industrial asset management company, EquipNet, Inc. Jessica holds a Bachelor's Degree in Communications and Public Relations from Suffolk University and offers many years of experience in various forms of writing. Some of her favorite hobbies include exploring new music, creative writing and spending time with her dogs.
PREVIOUS POST
Mobile Wallet Market- A Cashless facility making Big Cash!
NEXT POST
5G technology to Offer Services at Super-Fast Speed and Lower Latency
Related Post