Innovations in the Global Horse Betting Industry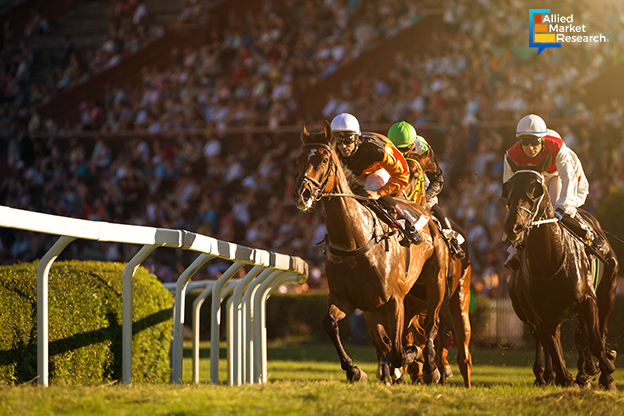 21 Nov
2023
Betting on horses has been an old tradition that combines the excitement of the racetrack with the thrill of placing bets. In the last few years, the horse betting market has undergone a lot of transformations and advancements, aligning itself with the changing preferences of bettors on a global scale.
Recent trends in the sphere:
Digital transformation: With a significant surge in online platforms, the horse betting industry has experienced a digital makeover. Companies like Bet365 and William Hill have capitalized on this trend, providing users with convenient access to betting opportunities right from the comfort of their homes.
Mobile betting apps: In a world dominated by mobile technology, people nowadays bet on horses using their smartphones. Apps like Paddy Power and Ladbrokes offer user-friendly interfaces, enabling users to place bets on the go. This trend shows that the industry is dedicated to keeping up with the fast-paced, mobile-focused habits of bettors.
Innovative wagering options: Betting is no longer confined to traditional win or place bets. Companies like Betfair have introduced innovative wagering options such as exchange betting, allowing users to play the role of both the bettor and bookmaker. Many types of betting options are now available to attract a wider range of people with different preferences.
Developments that have boosted the industry:
Integration of blockchain: Companies like Unikrn are exploring blockchain technology to enhance transparency and security in horse betting. Blockchain makes sure that transaction records cannot be tampered with, giving bettors more confidence in the fairness of the system.
AI-Powered predictions: People are now taking recourse to AI for predicting race results. Platforms like Racing Post deploy AI algorithms to analyze data and provide bettors with insightful predictions. This new approach helps bettors make better choices, making betting more interesting.
As per a new report by Allied Market Research, the horse betting market is projected to grow at a significant CAGR of 7.6% by 2032. Australia's horse betting market is projected to experience rapid growth, showcasing the highest CAGR of 11.0% from 2022 to 2032. Meanwhile, Japan is anticipated to secure the second position in terms of growth, with a noteworthy CAGR of 10.3% throughout the forecast period. Similarly, the Online segment is projected to experience a substantial absolute revenue increase of $14,777.1 million between 2022 and 2032. In contrast, the Recreational, Lottery, and other segments are anticipated to collectively present absolute revenue growth opportunities amounting to $32,054.2 million during the same period. 
New launches that have boosted the market growth:
Betfair's new launch, "Same Game Multi," allows users to combine multiple selections from the same event into a single bet. This feature enhances the customization of bets, providing an exclusive experience for bettors.
Ladbrokes, on the other hand, has come up with virtual horse racing, an innovative product that uses advanced animation and simulation to create lifelike races. This virtual experience offers a new dimension to horse betting, especially during off-seasons or when live races are limited.
Acquisitions in the domain:
The parent company of Paddy Power and Betfair, Flutter Entertainment, made headlines with its acquisition of The Stars Group. This smart move by Flutter Entertainment strengthened its position as a major player in the online betting and gaming industry worldwide. Furthermore, the acquisition of William Hill by Caesars Entertainment marked a significant development in the industry.
To conclude, it can be asserted that the global horse betting market is thriving at a rapid pace, and in the next few years to come, it's expected to flourish even more.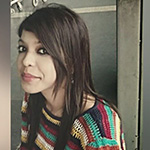 Koyel Ghosh
Author's Bio- Koyel Ghosh is a blogger with a strong passion and enjoys writing in miscellaneous domains, as she believes it lets her explore a wide variety of niches. She has an innate interest in creativity and enjoys experimenting with different writing styles. A writer who never stops imagining, she has been serving the corporate industry for the last five years.
PREVIOUS POST
Asia-Pacific becoming pillars for the growth of Global Baby Diapers Market
NEXT POST
Tracing the Rising Popularity of Multiple Toe Socks
Avenue: Entire Library membership of Allied Market Research Reports at your disposal
Avenue is an innovative subscription-based online report database.
Avail an online access to the entire library of syndicated reports on more than 2,000 niche industries and company profiles on more than 12,000 firms across 11 domains.
A cost-effective model tailored for entrepreneurs, investors, and students & researchers at universities.
Request customizations, suggest new reports, and avail analyst support as per your requirements.
Get an access to the library of reports at any time from any device and anywhere.
Related Post