Internet Advertising Industry: An Overview of Latest Trends in the Sector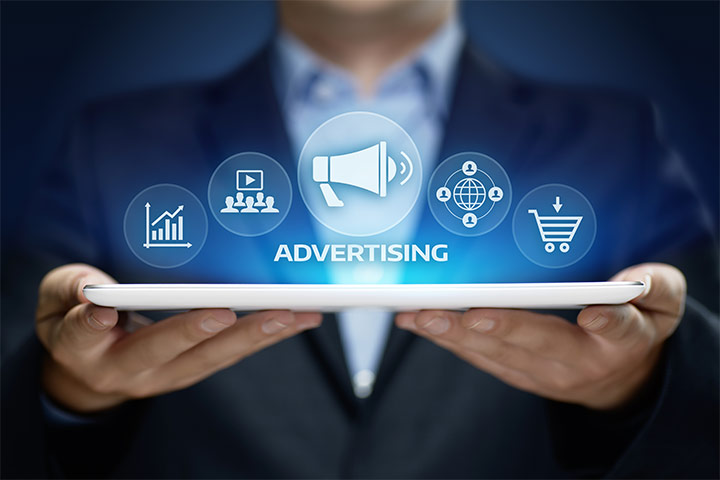 6 Jun
2023
Internet advertising is the practice of promoting products, services, or brands via online platforms and technologies. It entails reaching out to internet users with targeted marketing messages via various digital channels in order to attract and engage potential customers. The internet advertising industry is gaining traction due to the smartphone proliferation and the emergence of high-speed internet, increasing advertising spending on digital media in a variety of industries, the growth of social media, and the rising popularity of OTT platforms. Moreover, online advertising, mobile advertising, and OTT advertising provide different opportunities for businesses to drive engagement, connect with their target audience, and accomplish their marketing goals. 
As per the report published by Allied Market Research, the global internet advertising market is estimated to portray the fastest CAGR throughout the forecast period. Types of advertising media include television, radio, print, outdoor, digital, mobile advertising, social media, email marketing, and influencer marketing. Television advertising is the promotion of goods or services through commercials that are telecast on television networks or channels. It supports visual and audio storytelling and reaches a large audience. Radio advertising includes promoting services or products through audio commercials broadcast on radio stations. It reaches listeners through audio messaging and is frequently used for local or targeted advertising. Another type of advertising media is print media which involves commercials printed in newspapers, magazines, flyers, brochures, and other materials. It enables static visuals and detailed information. 
Furthermore, outdoor advertising involves posters, transit ads, billboards, digital signboards, and other advertising displays in public spaces. It is intended to draw attention from high-traffic areas. Mobile advertising concentrates on delivering commercials specifically on mobile devices, such as smartphones and tablets. With the growing popularity of mobile devices, mobile advertising has become an essential component of Internet advertising strategies. Advertising on social media platforms such as Facebook, Instagram, Twitter, LinkedIn, and TikTok involves promoting products or services. It provides personalized advertising based on user demographics, interests, and behaviours. Online video advertising includes video advertisements that appear on various digital platforms such as websites, streaming services, and social media. Influencer marketing involves collaborating with well-known individuals or social media influencers to promote products or services. Influencers have a large following and can help specific target audiences reach out to them through sponsored content or endorsements.
Latest Trends in Internet Marketing:  
Voice Search Optimization: Optimizing content for voice search is gaining traction due to the rise in the usage of voice-activated devices like smart speakers and virtual assistants. Frontrunners are upgrading their SEO strategies by including long keywords and conversational phrases that may align with the speaking pattern of consumers.
Augmented Reality (AR) and Virtual Reality (VR): AR and VR technologies are becoming more popular in Internet marketing. Brands are experimenting with AR and VR to create immersive customer experiences such as virtual try-ons, interactive product demos, and virtual tours. These technologies provide innovative and engaging ways to promote products and services.
Omnichannel Marketing: The objective of an omnichannel advertising approach is to provide consumers with a convenient, seamless user experience that provides numerous opportunities for satisfaction.
Privacy and Data Protection: With growing concerns about privacy and data security, market participants are adapting to changing regulations and consumer expectations. Transparency, consent management, and ethical data usage strategies are becoming more popular.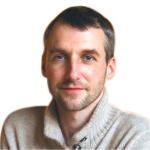 Alex Hillsberg
Chief editor of review team at FinancesOnline
Chief editor of review team at FinancesOnline Alex Hillsberg is an expert in the area of B2B and SaaS related products. He has worked for several B2B startups in the past and gathered a lot of first hand knowledge about the industry during that time.
PREVIOUS POST
Mobile Wallet Market- A Cashless facility making Big Cash!
NEXT POST
The Metaverse Revolutionizes the Automotive Market: Trends, Developments, Launches, and News
Avenue: Entire Library membership of Allied Market Research Reports at your disposal
Avenue is an innovative subscription-based online report database.
Avail an online access to the entire library of syndicated reports on more than 2,000 niche industries and company profiles on more than 12,000 firms across 11 domains.
A cost-effective model tailored for entrepreneurs, investors, and students & researchers at universities.
Request customizations, suggest new reports, and avail analyst support as per your requirements.
Get an access to the library of reports at any time from any device and anywhere.
Related Post