Keystroke Dynamics- The Automated Method to Validate the Identity of Individuals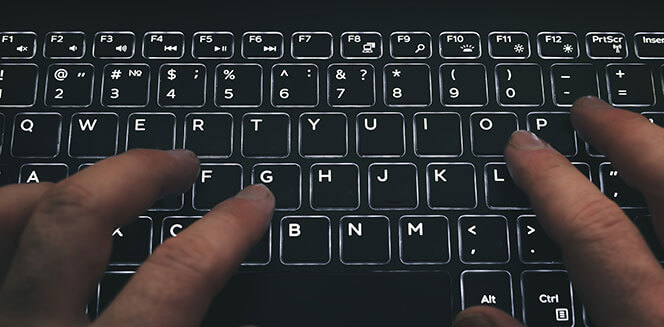 6 Mar
2019
With behavioral biometric coming across a significant growth, use of keystroke dynamics solution has also increased to a great extent. Also known as typing dynamics, keystroke dynamics refers to the computerized method of identifying the identity of an individual by several advanced techniques including overall speed, common errors, rhythm speed and others.
Well, coming to the origin of the technology, it's important to mention that keystroke dynamics is not something that has got its recognition in the past few years! Even during the Second World War, a certain technique namely the Fist of the Sender was quite common in use by military intelligence to figure out if any Morse code message was sent by opposing parties.
The combination of username and password for security is quite old. AT the same time, it has also been proved a number of times that this kind of security is not something you can fully rely on. Thus, swapping to a more tenable system is not only obvious, but quite necessary as well. Especially, with the threat of cybercrime soaring high, cracking passwords has just become a cakewalk! This is where keystroke dynamics peeps through and shows its flair. Detecting incursions in real time, this advance system recognizes and picks up the behavior of the individual. This is how, whenever there is an imposition, the change in behavior of the user is easily detected and the user is labeled as an intruder. And, keystroke dynamics is best known for this analysis of behavior.
Dwell Time and Flight Time are two raw measurements used for keystroke dynamics. Time duration in which a key is pressed is known as Dwell Time. And, duration between releasing a key and pressing the next key is known as Flight Time. The pace or tempo with which characters are typed is unique in nature and does vary from person to person. For an instance, someone habituated to typing in English will be faster at typing certain sequences of letter than that of a person having Spanish roots. Also, based on other interactions the user has with the computer (click frequency and acceleration time for example), keystroke dynamics helps authenticate the identity of the individual.
According to Allied Market Research, the market for global keystroke dynamics is expected to grow quite copiously. Increase in number of frauds in digital transactions, mounting need for high-end security mechanisms in developing IoT landscape and high adoption rate of multimodal biometrics have rocketed the growth of the market. On the other hand, certain interoperability issues have restricted the growth to some extent. Nevertheless, the booming market of cloud-based keystroke dynamics and emergent applications of the technology in smartphones market have made space for multiple opportunities in the segment.
To conclude, we can state that the market for keystroke dynamics are snowballing at a rapid pace and it's going to reign the world of technology in the years to come.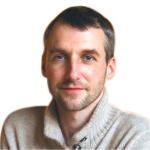 Alex Hillsberg
Chief editor of review team at FinancesOnline
Chief editor of review team at FinancesOnline Alex Hillsberg is an expert in the area of B2B and SaaS related products. He has worked for several B2B startups in the past and gathered a lot of first hand knowledge about the industry during that time.
PREVIOUS POST
Mobile Wallet Market- A Cashless facility making Big Cash!
NEXT POST
Identity Analytics- An Innovative Tech to Automate Complicated Identity Based Controls

Related Post