New Product Launches to Increase Health Benefits for People
30 Jul
2022
Matcha tea is gaining massive momentum in various countries, owing to increase in awareness about numerous health benefits of matcha tea along with the significant surge in the food and beverage industry. More and more people, especially the geriatric population, are increasingly inclined toward matcha tea as it can appreciably help in weight loss, decrease cholesterol levels, minimize chances of heart attack, and cure headache and body pain. These remarkable perks of drinking matcha tea and gradual shift towards healthy lifestyle among people are expected to drive the growth of the global matcha tea market. According to the report published by Allied Market Research, the global matcha tea market is expected to reach $4.48 billion by 2027, registering a CAGR of 7.1% from 2021 to 2027.
Numerous players of the market are launching new, innovative matcha tea products to effectively cater to needs of people. For instance, ITO EN North America, a Brooklyn-based green tea company and innovators of healthy beverages, announced the launch of their plant-based functional energy drink under their award-winning brand – matcha LOVE.
The new matcha LOVE ENERGY + line is a green tea with matcha blend that is made from 100% Japanese matcha that contains essential and functional nutrients to significantly benefit both, the mind and the body. Each variety of these refreshing line of beverages contain about 50 mg of natural caffeine for an ideal energy boost, and is powered by the unique and favorable properties of green tea and matcha. The drinks contain Catechin Antioxidants, Vitamin C, and L-Theanine, an amino acid known to provide a state of calm and alertness whilst facilitating mental clarity and wakeful relaxation.
The three distinctive flavors under the new matcha LOVE ENERGY + line are namely, Matcha LOVE ENERGY + Soothe, Matcha LOVE ENERGY + Immunity, and Matcha LOVE ENERGY + Focus. The powerful blend of Japanese matcha, ginger, and calming L-Theanine in the Soothe variety essentially gives a soothing effect to mind and body. The immunity variety maintains defences with help of a balanced and powerful combination of superfruit acerola, matcha, and vitamin C. The focus variety comes from a unique blend of Matcha and L-theanine that further partners with ginseng for an empowering and focused blend. 
Rob Smith, The Vice President of Sales of ITO EN North America, mentioned in a statement that the company is effectively helping consumers customize their daily wellness routines and deliver a clean and natural energy with functional benefits.
The trend of launching creative matcha tea products continues to gain immense traction in the food and beverage industry in various countries. For instance, Aiya America, Inc. (Aiya Matcha), the largest producer of premium Japanese Matcha green tea in the world, announced the launch of its newest collection, the Matcha Infused Tea Line.
Aiya's Matcha Infused Tea Line is a collection of Organic Ceremonial Matcha infused with Japanese green teas grown in Kagoshima, Japan. Each box contains 10 pyramid tea bags that protect the delicate leaves for a better brew. The collection includes three premium Japanese green teas such as Organic Matcha Infused Gyokuro, Organic Matcha Infused Sencha, and Organic Matcha Infused Genmaicha. These products are unique in taste and further provide an enjoyable tea tasting experience.
Thus, persistent matcha tea product launches along with growing inclination towards healthier beverages among people are expected to create ample opportunities for the growth of the market.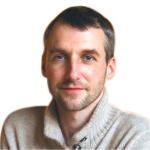 Alex Hillsberg
Chief editor of review team at FinancesOnline
Chief editor of review team at FinancesOnline Alex Hillsberg is an expert in the area of B2B and SaaS related products. He has worked for several B2B startups in the past and gathered a lot of first hand knowledge about the industry during that time.
Avenue: Entire Library membership of Allied Market Research Reports at your disposal
Avenue is an innovative subscription-based online report database.
Avail an online access to the entire library of syndicated reports on more than 2,000 niche industries and company profiles on more than 12,000 firms across 11 domains.
A cost-effective model tailored for entrepreneurs, investors, and students & researchers at universities.
Request customizations, suggest new reports, and avail analyst support as per your requirements.
Get an access to the library of reports at any time from any device and anywhere.
Related Post