Novel Mass Notification Systems To Aid Maintain Safety During Covid-19 Pandemic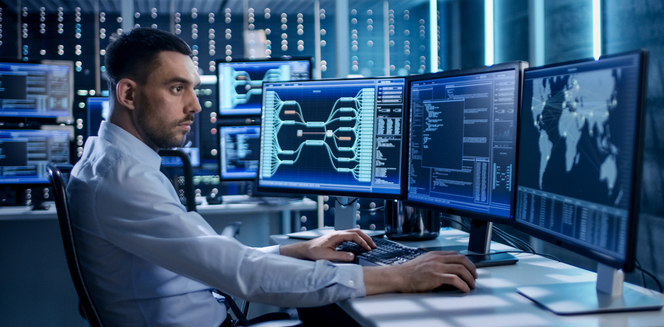 10 Jun
2020
Novel Mass Notification Systems To Aid Maintain Safety During Covid-19 Pandemic
In times of pandemic, mass notification systems play a vital role in controlling the situation and reducing panic. The Mass notification systems market has been one of the fastest-growing markets due to several partnerships, collaborations, and new launches. More importantly, it has witnessed growth during the time of the Covid-19 pandemic.
A mass notification system is a type of software used for coordinating with people during rescue and relief operations. The system provides services such as staff protection, extensive threat response, regulatory compliance, and low response time. It can be beneficial in various situations such as preventing a small but potentially hazardous situation from escalating, reducing panic, keeping people informed, and minimizing the negative impacts of a crisis. 
The global mass notification market has witnessed significant growth over the years. According to Allied Market Research, the market is estimated to grow at a CAGR of 20.3% from 2019 to 2026. This is due to the increasing concern for public safety & security and rise in demand for the cloud-based mass notification system. Several countries have been adopting such systems to ensure public safety by collaborating with new companies and adopting novel mass notification systems. 
Rapid launches and collaborations
Adoption of a mass notification system in several countries have simplified communication and helped make quick decisions regarding the course of actions during critical situations. For instance, Sarasota County has launched a mass notification system that sends alerts through text messages and emails to convey public health and safety announcements. Moreover, the system is used to inform about the weather forecast, sewage spills, and mosquito management. It allows users to choose the type of alerts they want to receive and how to receive them while registering for their new account. Moreover, the city of Marietta has launched its new mass notification system to ensure timely communication with the public.
Apart from this, Data Transmission Network (DTN) recently launched a mass notification solution named OnGuard Siren Alerting Solution. This system provides audio and video notification when the weather takes a drastic turn. This could help residents to understand the weather conditions, the impacts that it would have on outdoor events, and the possible hazards that it could cause so they could plan their outdoor activities accordingly.
Recently, Singlewire Software, a leading mass notification service provider, collaborated with Microsoft teams. The members of teams can join various team channels to collaborate and follow up on a critical situation. This would help organizations to enhance safety and deploy an effective response to a potentially hazardous situation.
Impact of Covid-19 on the mass notification systems market
Along with the rest of the world, the Covid-19 had a great impact on the mass notification systems market. The adoption of mass notification systems has been beneficial in various ways.
The adoption of mass notification systems is crucial in various countries such as Japan that are prone to earthquakes and tsunamis. In addition, the system ensures business continuity. Rapid adoption by various organizations to ensure continuity measures are one of the prime driving factors of the market growth. However, the ongoing pandemic would have a significant effect on the market.
With the world fighting against the Covid-19, mass notification systems may experience significant growth in the field of healthcare. Hospitals can use this system to ease communication among doctors and nurses. In fact, synchronization of notification systems with other widely used systems such as SharePoint and CRM could be an effective way to take immediate measures regarding a patient's health. Moreover, instant notifications can help in notifying the required departments of government during the emergency. Moreover, hospitals could use tailored mass notification systems to control and deal with panic among people. 
Recently, the Baker-Polito Administration, Boston, has launched a new text-based notification system that could deliver important messages to the Massachusetts residents regarding the pandemic by subscribing to real-time notifications. The system was launched for the residents who could follow important advice offered by health officials to help slow down the spread of the Covid-19.  
Moreover, Genasys. Inc., the global leader in critical communications took a step toward dealing with the Covid-19 impact and controlling its spread. The company announced that it will host a webinar offering information regarding the company's National Emergency Warning System solution. The solution would help keep residents and visitors safe during a crisis by allowing emergency service officials to send alerts and notifications. 
With the changing environmental conditions and experience of ongoing pandemic keeping in mind, it is safe to say that the mass notification systems will prove to be a relief in the future. What's more, the healthcare mass notification system may come out as the most used technology during the pandemic, making the future of the market brighter than ever. 
References – 
1.    govtech.com
2.    patch.com
3.    golfcourseindustry.com
4.    news.thomasnet.com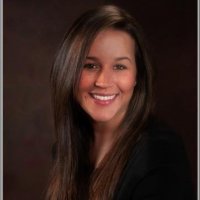 Jessica Hamelburg
PR & Marketing Professional at EquipNet, Inc.
Jessica Hamelburg is a content marketing coordinator and social media manager for a global industrial asset management company, EquipNet, Inc. Jessica holds a Bachelor's Degree in Communications and Public Relations from Suffolk University and offers many years of experience in various forms of writing. Some of her favorite hobbies include exploring new music, creative writing and spending time with her dogs.
PREVIOUS POST
Mobile Wallet Market- A Cashless facility making Big Cash!
NEXT POST
Thanks To Digitalization, Field Services Management To Take a New Turn
Avenue: Entire Library membership of Allied Market Research Reports at your disposal
Avenue is an innovative subscription-based online report database.
Avail an online access to the entire library of syndicated reports on more than 2,000 niche industries and company profiles on more than 12,000 firms across 11 domains.
A cost-effective model tailored for entrepreneurs, investors, and students & researchers at universities.
Request customizations, suggest new reports, and avail analyst support as per your requirements.
Get an access to the library of reports at any time from any device and anywhere.
Related Post