Quintessential Integration of Smart Sensors with the Modern Humans Existence and Lifestyle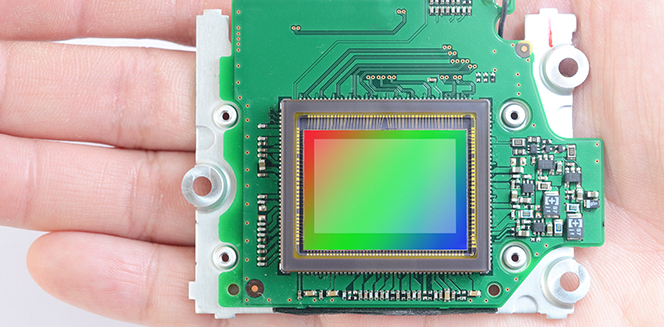 8 May
2017
For once if we sit back and think about it, smart sensors indeed act as the lynchpin within the modern networks. To begin with, the entire concept of internet-of-things (IoT), as well as the fulfillment of requirements for Industry 4.0, need a strong roleplay from the community of advanced sensor technologies. The biome of driverless and connected cars would be just fiction without them. At their basic, they act as the eyes and ears for the systems trained with artificial intelligence tools to stage their wonders. They constitute the main input and feedback system that ensures optimized working and output conditions. The future face of the evolving generation is studded with the smart sensors; as we know them and beyond.
Since the time of its inception, sensor technology has never led down the human expectations. Be it the traditional implementation or advanced reinforcement, they have performed extraordinarily to prove their usefulness. Traditional sensors were importantly engaged in receiving the basic physical or non-physical diagnostic inputs from industrial machines or laboratory equipment. The modern versions are typically uncomplicated, yet require added expertise for professionals to operate or control them.
With time, they have emerged as the non-omissible aid to several progressive technologies. They have become more compact, sensitive, and responsive along the timeline of development. End users of the global smart sensors market have become comfortable with the idea of active parameter acknowledgment and monitoring. In personal, public, corporate, or industrial space, the users are relieved by the fact that an element observes a process details in real-time without any need for continuous commands.
Smart sensors are everywhere around us. They are now into automatic doors, vehicle body, elevators, wall décor, luminaries, air conditioning systems, public utilities, health monitoring devices, fitness trackers, along with another complete range of other industrial, commercial, and household components. Right from microscale to macroscale arrangement to constitute devices of advanced architecture, make lives a little less complicated and a lot easier for many. Their specifications are as diverse as the sundry applications that they serve.
Machine-to-everything (M2X) communication is far from reality without the inclusion of smart sensing technologies in their right places. A correct combination of sensory components is the key to unlock complexity of a functional system. Modern industry is the witness to the significant change in lifestyle and manufacturing practices that can be brought upon by minor, yet accurate changes at the correct nodes within a system.
The global industries are looking forward to upgrading their machines and equipment to meet the present-day consumer expectations. A change has been observed across all major operating segments within any given industrial scenario. Raw material handling and inventory management witness the creative use of sensors to remind of low inventory status, buffer condition, and stockpiling. Logistics control and monitoring become a lot easier with stationed soldiers at work, providing the continuous communicative loop for operators to make decisions.
In recent news, experts have been identifying a viable approach for employing sensors that could monitor workplace efficiency as well. They would keep an "eye" on the workflow and the movement patterns of the employee. Biometric sensors would ensure that sanctioned employees get through the gateways seamlessly, while the unauthorized entrants are kept at a safe distance from the premises. Most employers discourage the former prospect in their organization. The latter is what has gained remarkable priority given the current scale of external threats and risks. Securing all loose ends to ensure that they do not fall prey to any third-party intrusion is at the focus of all organizations.
Healthcare is another domain that has a newfound affinity for smart sensors. The medical devices, be it monitoring, surgical, corrective, or diagnostic, are being integrated with these to enhance their net functionality. And it has changed the medical practices to a new environment. Healthcare practitioners find the sensor-enabled diagnostic devices to generate more accurate results. This aids to the early recognition of a condition, generating enhanced patient outcomes. In addition, smart sensors have simplified the most complicated and critical surgical procedures. It is now possible to perform a tactful and minimally invasive operation. They are less painful, have low chances of post-operative complications, and consequentially a shorter recovery period. The most significant developments have been registered in the field of external neuromodulation and pertinent therapies.
The industry leaders highlight that the use is only going to grow in future. With applications expanding beyond the present horizon, they would be seen in geological mapping and farm management. The hovering drones, integrated with advanced sensing devices, would continuously observe, store, and report the environmental parameters for actionable insights. As per the findings of the latest report by Allied Market Research, the global smart sensors market is expected to garner around $60 billion in terms of revenue by 2022, growing at a CAGR of 19.2% from 2016 to 2022. This growth anticipation, undoubtedly, is due to its infinite and timeless scope of applications.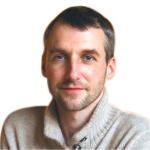 Alex Hillsberg
Chief editor of review team at FinancesOnline
Chief editor of review team at FinancesOnline Alex Hillsberg is an expert in the area of B2B and SaaS related products. He has worked for several B2B startups in the past and gathered a lot of first hand knowledge about the industry during that time.
PREVIOUS POST
"What's in STORE for Real Time Locating Systems?"
NEXT POST
Smart Artificial Intelligence (AI) Chips

Related Post