Reasons Why Medical Organizations Should Adopt Cyber Security Solutions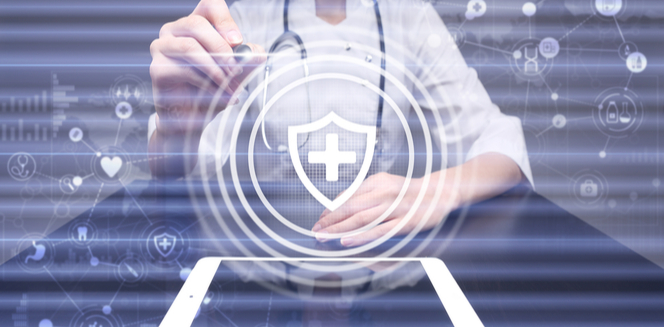 22 Nov
2019
By safeguarding important information of patients and hospitals from cyber-attacks as well as data breaches, healthcare cyber security solutions ensure the safety of medical organizations.
There is no doubt that cyber security has now become essentially important in protecting health care data in medical institutions. Becker's Hospital Review has it to state that data breaches happen to make the healthcare industry incur a loss of around $5.6 billion every year. Moreover, Year in Review submitted a report stating that there was minimum one health data breach per day in the year 2016, and quite naturally, it had a severe impact on more than 27 million patient records. This is where healthcare cyber security solutions peep in and strive to become a veritable shield against this menace.
Be it a hospital or a center for private practice, protecting data from cyber threats is one of the most necessary measures to be considered. When it makes sure all the sensitive data are safe from undue practices by criminals, it also saves the trust of patients.
Below are the measures to be taken by individual healthcare organizations:
Creating a culture of security should definitely be the first step in this regard. By providing required cybersecurity training is how you can make every individual in the organization responsible for protecting important data.
Encrypting mobile devices is also critical. This way, you can ascertain the fact that every information on these devices is secure. Also, using a firewall would take your safety measures to the next level.
At the same time, mere installation of anti-virus software is not enough indeed. In order to get the best, result out of it, the software should be properly maintained too. To make sure the health care system accrues the best possible protection, continuous updates are also required at the first place.
Admittance to protected information should be accorded to only those individuals who need to use or view the data.
You should also make it a habit to use strong passwords and change them on a regular basis.
Simultaneously, there should definitely be a limit to network access. No application or software should be mounted by individuals without prior consent from the respective management or authority.
Last but not the least; data can also be ruptured or misused when physical devices are stolen. So, electronic devices with protected information should certainly be held in reserve in secure areas.
According to Allied Market Research, the global healthcare cyber security market is anticipated to grow at a significant CAGR from 2017-2023. Rise in cyber-attacks, increase in demand for cloud services, and several regulatory norms by governments are the major factors driving the growth of the market. On the other hand, dearth of skilled professionals is expected to curb the growth to some extent. Nevertheless, increase in acquisition of mobile application platforms and devices has almost mitigated the factor and create a plethora of opportunities in the industry. To conclude, it can be stated that the market has started proliferating at a jet's pace and it's projected to boom yet more in the years to come.
Reference:
healthitsecurity.com
healthworkscollective.com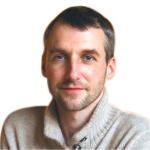 Alex Hillsberg
Chief editor of review team at FinancesOnline
Chief editor of review team at FinancesOnline Alex Hillsberg is an expert in the area of B2B and SaaS related products. He has worked for several B2B startups in the past and gathered a lot of first hand knowledge about the industry during that time.
PREVIOUS POST
Mobile Wallet Market- A Cashless facility making Big Cash!
NEXT POST
Reasons Why You Should Consider VPS Hosting for Your Website
Related Post