Rise in Adoption of Quality Bluetooth Technology Services and Wireless Technology is Expected to Grow the Bluetooth 5.0 Industry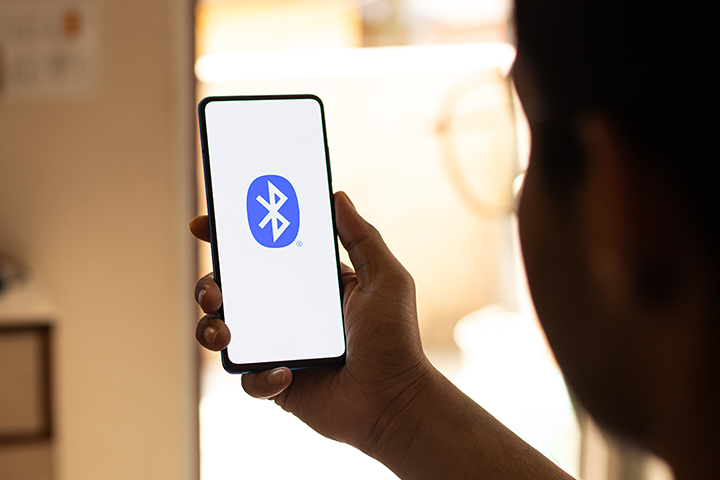 10 Mar
2023
With the rising popularity of headphones, wireless speakers, systems, and wearables, Bluetooth has become more prevalent than ever. The purpose of introducing Bluetooth technology, which has been available for nearly 25 years, was to eliminate the need for large RS-232 serial ports on devices by providing wireless connectivity. It is fortunate that technology continues to progress as a Bluetooth chip can be found in most modern mobile and stationary devices.
More powerful than ever, Bluetooth LE (which joins the party with Bluetooth 5.2), 5.0, 5.1, 5.2, and now 5.3 have enormous potential for the Internet of Things and wireless music listening.
According to a recent report by Allied Market Research, the global bluetooth 5.0 market is expected to register a noteworthy CAGR from 2022 to 2031.
Bluetooth 5.0- 
Bluetooth 5.0 is the most recent version of Bluetooth, which is a wireless, close-range technology used in various devices, including laptops, desktop computers, smartphones, smartwatches, tablets, wireless headphones and speakers, and more. it allows for the streaming of songs from a music device—typically a smartphone—to a wireless speaker that can play music loudly wherever it is, including at home, in a park, or on the beach.
The latest version of Bluetooth, version 5.3, was officially launched on July 13,2021. This followed the release of versions 5.0, 5.1, and 5.2, which were introduced in 2016. Bluetooth 5.3 is the most recent version as of October 2022. It became available in 2021. It offers improved energy efficiency (longer battery life), a more stable wireless connection over longer distances, and less interference. Although Bluetooth 5.3 is the most recent version, it is present in the most recent (typically more expensive) gadgets, including the iPhone 14 family, the Bose QuietComfort II earbuds, and the Apple Air Pods Pro 2.
This astounding development from Bluetooth 4.2 to Bluetooth 5.0 technology is best illustrated by the rapid upgrades, where the maximum range increased by 100x, from 30 meters to 3 kilometers. The new version of Bluetooth 5.0, has improved speed and data transfer capabilities, boasting double the speed and an eight times larger capacity compared to its previous version. This 2Mbps increase in bandwidth has significantly improved over-the-air (OTA) connectivity reliability, leading to speedier firmware updates and data uploads. 
The Audio Quality of Bluetooth 5.0- 
The improvement in sound quality between a pair of Bluetooth 5.0 wireless headphones and a pair of Bluetooth 4.2 wireless headphones is not solely attributed to the Bluetooth version.  The Bluetooth version may not guarantee improved sound quality; however, it has the potential to enhance it through its advanced features and capabilities of headphones.
Therefore, headphones with more recent Bluetooth versions may have longer-lasting batteries, a more comprehensive operating range, and features like Multipoint, which enables seamless switching between wireless devices without the need to pair the device every time.  
With the increase in demand for digital voice recorders, a voice recorder is now a feature available on every smartphone. Also, a digital voice recorder is capable of storing any type of file. They can even serve as a USB drive to transfer files from one computer to another.
The (Universal Serial Bus) USB 3.0 standard was introduced in November 2008. This specification, which is frequently introduced as SuperSpeed USB, is supported by the majority of modern computers and gadgets. The maximum data rate that can be transmitted by devices that follow this USB standard is (5 Gbps) 5,120 Mbps, but the specification recognizes 3,200 Mbps to be more practical for everyday use.
COVID-19 Impact on Bluetooth 5.0 Market- 
The COVID-19 outbreak has significantly boosted the growth of the Bluetooth 5.0 market, due to the rise in demand for working remotely, audio and visual streaming. The pandemic has fueled the demand for Bluetooth 5.0 due to its important role in promoting connectivity and automating intelligence. The market for Bluetooth 5.0 is expected to witness even more growth, with strong interest from the retail, IT, and healthcare sectors.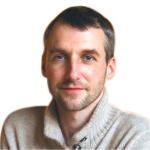 Alex Hillsberg
Chief editor of review team at FinancesOnline
Chief editor of review team at FinancesOnline Alex Hillsberg is an expert in the area of B2B and SaaS related products. He has worked for several B2B startups in the past and gathered a lot of first hand knowledge about the industry during that time.
PREVIOUS POST
Mobile Wallet Market- A Cashless facility making Big Cash!
NEXT POST
Internet Advertising Industry: An Overview of Latest Trends in the Sector
Avenue: Entire Library membership of Allied Market Research Reports at your disposal
Avenue is an innovative subscription-based online report database.
Avail an online access to the entire library of syndicated reports on more than 2,000 niche industries and company profiles on more than 12,000 firms across 11 domains.
A cost-effective model tailored for entrepreneurs, investors, and students & researchers at universities.
Request customizations, suggest new reports, and avail analyst support as per your requirements.
Get an access to the library of reports at any time from any device and anywhere.
Related Post