Role of Data Management In Oil and Gas Sector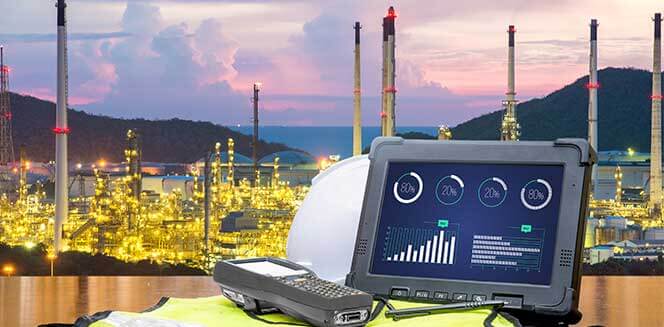 4 Jun
2018
Oil & gas data management systems are gradually gaining importance owing to the several advantages associated with it such as operational efficiency, and improvement in performances. Further, data management analytics solutions play a crucial role to improve conventional, unconventional and the midstream operations in the oil & gas industry. A recent report published by Allied Market Research offers valuable insights related to the oil & gas data management market such as the market share, size and growth. Further, the current trends, technological advancements and the growth opportunities within the industry is discussed in detail.
In recent years, the significant amount of money is invested for offshore exploration and production (E&P) activities. This has led to the adoption of data management systems in the oil & gas sector to reduce risk and increase revenue. Although offshore exploration is adopting technology on a large-scale, it is important to realize how data management will affect the industry.
By integrating new data management technology into a fully aligned organization, companies can double the amount of analytical time that is available to the geoscientists. This will lead to large volume of high-quality prospects that can result in the addition of 0.5-1 million boe of reserves every year per geoscientist. Organizations can shift from seismic data gathering to first production, weeks or months faster on every well. Data managements systems affect the exploration costs and the production revenue. The market players are gradually understanding the importance of data management are deeming data as an asset and not an expense.
New era of data management systems
Data management and information technology has witnessed tremendous progress in recent years. It has a crucial role in the progress of data management systems in the oil and gas sector. According to Quorum Business Solution, "Informational value is the most important commodity throughout the oil and gas industry. Newly embedded devices and sensors make it easier to collect data at an ever-increasing rate, while cloud storage technologies make it simpler to store the data. However, real value is created from data when informational context and associations are made inside and outside of an organization." There is a visible change in trend as cloud data is gaining popularity amongst the oil & gas market players for analytical activities. The analysis will assist several producers at the various levels of the supply chain.
The current volatility in the market offers evidence that optimization is essential across the oil and gas value chain. The company white paper also said that organizations that leverage data to enhance business will thrive in the market and stay strong during unexpected market downturns. In the last five years, the internet of things (IoT) has gained tremendous recognition and acceptance worldwide. Electronic devices have become smarter and offer a wide range of features to individuals. According to several industry experts, the adoption of industrial internet of things (IIoT) is important for the long-term growth of an organization. There has been a steady increase in the adoption of cloud computing systems to tackle issues including, data ingestion, storage and analysis on huge volume of data.
Traditionally, oil and gas companies are slow in the adoption of technology and implementing IIoT in this sector will be crucial. IIoT will boost legacy devices and facilities with additional devices due to several factors including, cost of different forms of computing is reducing, hardware vendors will push the introduction in the quest for growth and the appetite of the younger generation for and an expectation of information.
the future, theInmarketoil and gas data management an important role to enhance conventional, unconventional and midstream operations in the oil and gas industry. The developing regions including Latin America, Middle-East, and Africa have a tremendous scope for growth in the oil and gas data management market especially for the established players in the industry. Further, the onset of advanced data management solutions namely real-time analytics and predictive analytics solutions that can aggregate and analyze data from various data sets or sources is forecasted to boost the growth of the oil and gas data management systems.have will witness a healthy growth rate due to several factors. Data management analytics solution
Alex Hillsberg
Chief editor of review team at FinancesOnline
Chief editor of review team at FinancesOnline Alex Hillsberg is an expert in the area of B2B and SaaS related products. He has worked for several B2B startups in the past and gathered a lot of first hand knowledge about the industry during that time.
PREVIOUS POST
Mobile Wallet Market- A Cashless facility making Big Cash!
NEXT POST
Why The Near Field Communication Market Is About To Grow?

Related Post