Safety Practices & Supply Chain Reorganization: Necessities of Food and Beverages Industry amid Covid-19 Pandemic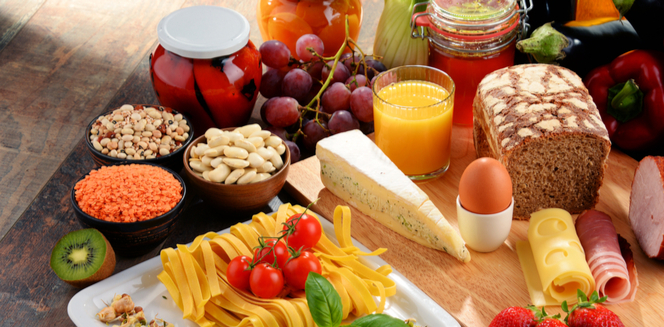 29 Jun
2020
Though the devastation caused by the outbreak of Covid-19 has hampered each industry across the world, the food and beverages industry is one of the industries that has been affected the most. The lockdown in many countries has disrupted the day-to-day operations in the sector. From closedown of production to interruption of supply chain, the industry has been severely impacted. As the industry looks forward to gain vigor post-lockdown in some of the countries, taking safety measures and reorganization of supply chain become necessities to sustain and achieve growth during the pandemic. From taking extreme safety measures during production to ensuring safe delivery, the food and beverage players need to gain the trust of people to rebound quickly.
Considering environmental factors such as plastic pollution, scientists and healthcare experts have signed a letter to encourage utilization of reusable cups. Market players have realized the need to diversify their supply chains to achieve resiliency. However, many manufacturers have halted their production operations even after restarting them as they found employees infected with Covid-19. The food and beverages sector have been coping with the pandemic by adopting various strategies. Allied Market Research published reports on various markets of the food and beverages industry. The reports include the detailed impact of the Covid-19 pandemic on each market. Following are some of the activities taking place in the food and beverages sector across the world that would have a considerable impact during the pandemic.
Memorandum signed for utilizing reusable cups
Considering the environmental aspects amid the catastrophe presented by the outbreak of Covid-19, there have been rumors stating that single-use plastics present a safer option as compared to reusable plastics. However, nearly 130 scientists, health experts, and doctors have signed a memorandum that suggests utilization of reusable cups in the food and beverages sector. The NGO Greenpeace, working for preservation and better environment, has backed the letter. The NGO stated that some of the plastic and petrochemical companies have taken advantage of the situation and misled population into considering single-use cups being safer than reusable ones. Scientists and health experts have highlighted in the letter that reuse and refill are essential to lower down the plastic pollution.
The memorandum outlined that utilizing reusable systems safely is possible by following the guidelines by public health experts. Application of basis hygiene practices can ensure safety of utilizing reusable cups. In addition, there has been no evidence that supports the hypothesis of single-use cups being safer than reusable cups when disease transmission is concerned. The U.S. Food and Drug Administration (FDA) has not outlined any extra threat from reusable bags, cutlery, or other reusable products. Employing safety practices recommended by public health experts would ensure the safe utilization of reusable cups and reduction in plastic pollution amid the coronavirus pandemic.
Safety measures taken in food and beverages outlets at the Bengaluru Airport
Bengaluru is one of the most successful cities in India that has been able to keep the spread of the Covid-19 under control. The awareness and strict safety practices are major reasons behind the success. To ensure safe travel of passengers during the Covid-19 pandemic, the Bangalore International Airport Limited (BIAL), an operator at Bengaluru's Kempegowda International Airport, employed better safety and hygiene measures for food and beverages outlets. The contactless operations have been conducted at the food and beverages outlets to avoid physical contact. Moreover, queues have been limited by making pre-ordering available through smartphones. The pre-ordering facility has been providing through different ways including ordering through airport's website, scanning QR code showcased throughout the terminal, or self-ordering through apps. Travellers can pay digitally while placing an order through their smartphones.
Eco-friendliness has been ensured by using biodegradable containers as packaging materials. Employees working at the outlets have been trained to practice social distancing while attending customers and equipped with gloves and masks. Strict operating procedures have been followed that include their temperature checks and screening. In addition, the crockery and cutlery used while preparing food have been sterilized after the usage. Sanitization of the outlets would be carried out every half an hour. These measures would ensure the safety of travellers and employees amid the crisis.
Need to diversify supply chain for the food and beverages industry
As lockdown imposed by governments of many countries to curb the transmission of coronavirus, there has been disruption in the supply chain. Food and beverages sector has been one of the major sectors affected by the lockdown. However, some of the countries have eased off lockdown restrictions and market players have realized the need to recover quickly and gain pace in terms of business development. Food and beverage players have viewed supply chains as a source of margin expansion. In addition to food safety, which is of the upmost priority, food chains would try to develop a resilient supply chain. Those who already have such supply chain in place would gain a massive advantage. Players would look for relocation, nearshoring, and security while evaluating suppliers. They may opt for dual- or triple-sourcing to ensure food safety.
Mass testing in Beijing, PepsiCo suspends operations
The Chinese government had realized the need to conduct mass testing following the emergence of new cluster of Covid-19 cases. China's National Health Commission (NHC) reported that it conducted the mass testing in the country's capital. It tested nearly 2.29 million people during June 11-20. As per the data by NHC, 22 new cases have been found in the Chinese capital and three were found in Hebei Province. Beijing became the second Chinese city after Wuhan to conduct mass testing as new cluster of cases emerged from the Xinfadi wholesale market on May 30. Following the positive testing of some of its employees, the leading food and beverages player PepsiCo halted its operations of its facility at Beijing. The officials from capital city have been conducting tests on employees working in the food delivery sector, restaurants, and vendors. Due to suspension of manufacturing activity, the manufacturer needs to undergo a massive loss in terms of productivity and profitability.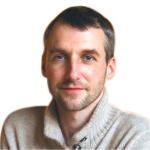 Alex Hillsberg
Chief editor of review team at FinancesOnline
Chief editor of review team at FinancesOnline Alex Hillsberg is an expert in the area of B2B and SaaS related products. He has worked for several B2B startups in the past and gathered a lot of first hand knowledge about the industry during that time.
PREVIOUS POST
Food Traceability Technology Market Shows Positive Signs for Investors
NEXT POST
Nothing Can Demean Love For Pasta: The Demand For Pasta Sauce Skyrockets Amid Pandemic
Avenue: Entire Library membership of Allied Market Research Reports at your disposal
Avenue is an innovative subscription-based online report database.
Avail an online access to the entire library of syndicated reports on more than 2,000 niche industries and company profiles on more than 12,000 firms across 11 domains.
A cost-effective model tailored for entrepreneurs, investors, and students & researchers at universities.
Request customizations, suggest new reports, and avail analyst support as per your requirements.
Get an access to the library of reports at any time from any device and anywhere.
Related Post