A Surge in Demand for Increasing Health Consciousness Has Fueled the Butter Powder Industry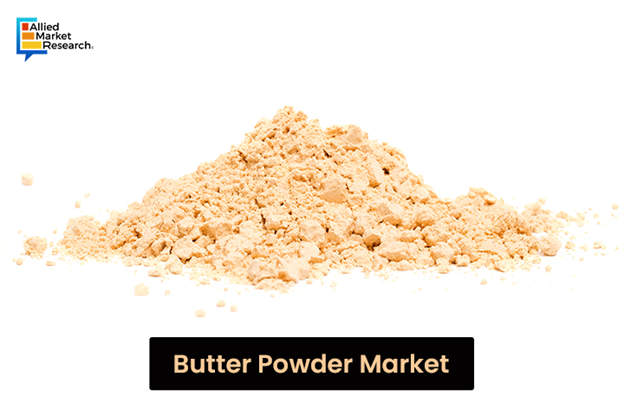 10 Sep
2023
The market for butter powder has become popular in the last few years due to its ease of use and versatility over traditional butter powder. It is a light-colored powder also known as dehydrated butter, powdered butter, or simply "butter" made from sweet cream. It is used in butter substitutes and has a long shelf life. Furthermore, the market is growing due to its benefits, increased demand form the food industry, and the rise in concerns about health and diet.
According to a recent study by Allied Market Research, the global butter powder market is expected to exhibit a considerable CAGR during the forecast period.
Rising demand for various types of butter powder-
Below mentioned are some most common types of butter powder:
1. Regular butter powder:
Regular butter powder is the normal type of powder made from real butter. Most butter powders are made by taking the moisture out of butter and turning it into powder. Regular butter powder has the same rich taste and texture.
2. Salted butter powder:
Salted butter powder consists of an aggregate of butter and salt. It offers a slight, savory taste and is usually utilized in savory dishes which includes soups, sauces, and seasoning mixtures.
3. Unsalted butter powder:
Unsalted butter powder is a butter powder that does not contain any salt. This type of butter powder is commonly used in baking recipes, where the salt content needed to be adjusted or omitted.
4. Low-fat butter powder:
Low-fat butter powder is made by eliminating a part of the fats content material from normal butter. This process gives a low-fat, low-calorie, and decrease-fat option to everyday butter at the same time as nevertheless having a buttery taste.
5. Vegan butter powder:
Vegan butter powder is a plant-based butter powder. It is usually made from coconut or palm oil. This butter powder offers a unique taste and numerous benefits. It is suitable for people who are vegan or have a milk-free diet.

6. Flavored butter powder:

Flavored butter powder comes in quite a few flavors. Some of the most popular flavors are garlic, herbs, cheese, honey, etc. These flavored butter powders add a piece of more taste to recipes, or they can be added as a spice to preferred snacks.
Leading companies are launching new products-
Over time, the butter powder industry has shifted its focus towards introducing new healthier products. For instance, one of the leading players in the butter powder market is WOW Life Science. They recently released a completely unique peanut butter that gives consumers lifelong health benefits. WOW Life Science has released two sorts of peanut butter, one containing chia seeds (chia), pumpkin seeds, watermelon seeds, and sunflower seeds, and the other containing Sattu, a roasted chana powder. These superfoods offer WOW Life Science with a rich supply of protein, nutrients, and minerals.
WOW Life Science co-founder, Manish Chowdhary stated, "Peanut butter as a spread is loved by people of all ages all over the world. It has earned the tag of 'healthy snack' over the years. Health and well-being are becoming more important than just flavor in food consumption. At WOW Life Science, we thought it important to make snacking the perfect balance between health and taste. Our peanut butter range has been specially designed to be healthier and we are excited for consumers to try something new. Our peanut butter is packed with nutritious seeds and has a desi twist with Sattu, which is an energy boost snack alternative for many."
In addition, WOW Life Sciences will soon be collaborating with health professionals and leading opinion leaders for an innovative experiential campaign, furthering WOW Life Sciences' ambition to offer nutrient-dense alternatives and encourage the promotion of a healthier lifestyle. Therefore, the butter powder market is constantly growing with new products and innovations that meet the need of consumers for healthier, tastier, and more convenient options.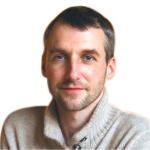 Alex Hillsberg
Chief editor of review team at FinancesOnline
Chief editor of review team at FinancesOnline Alex Hillsberg is an expert in the area of B2B and SaaS related products. He has worked for several B2B startups in the past and gathered a lot of first hand knowledge about the industry during that time.
Avenue: Entire Library membership of Allied Market Research Reports at your disposal
Avenue is an innovative subscription-based online report database.
Avail an online access to the entire library of syndicated reports on more than 2,000 niche industries and company profiles on more than 12,000 firms across 11 domains.
A cost-effective model tailored for entrepreneurs, investors, and students & researchers at universities.
Request customizations, suggest new reports, and avail analyst support as per your requirements.
Get an access to the library of reports at any time from any device and anywhere.
Related Post