The Logistics Robotics Revolution: Enhancing Efficiency and Expanding Possibilities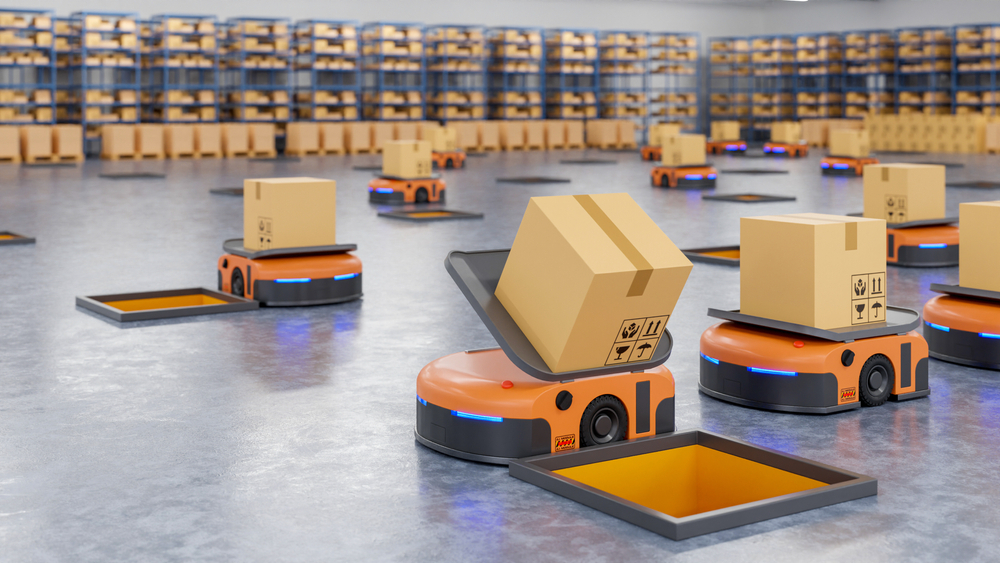 22 May
2023
Robotics technology involves portable machine tools and computer applications that can be used for various activities such as designing, manufacturing, security & inspection, delivery, and advertisements. Logistics robots are automated machines equipped with sensors, manipulators, control systems, power supply, and software to perform a task with increased efficiency. They improve the efficiency of logistics operations by allowing warehouses to automate processes, increase productivity, enhance quality, and reduce human errors.  
Automated robots are deployed in hospitals, hotels, restaurants, airports, transportation tools, and so on, in order to reduce the labor cost in residential, commercial, and industrial facilities. Also, the fact that robots can carry out operations 24 x 7 without any errors and interruption, the demand of robotics technology has increased to a great extent around the world. 
Moreover, all types of automated robots used in warehouses, hospitals, and transportation hubs include integrated motion detection system which can sense human entry into the room and can close its operation in between to prevent any accidents to humans.  
An automated guided vehicle, or AGV, in warehouses use radio waves, cameras, and lasers to navigate the designated paths installed in the floor.  
An autonomous mobile robot, or AMR, can make adjustments automatically as per production requirements and can perform multiple tasks at different locations.  

Automated storage and retrieval system, or AS/RS, directs the operation process with precision, accuracy and speed. This robotic technology can automatically bring inventory in and out of storage locations.  
The outbreak of the COVID-19 pandemic led to the implementation of the global lockdown, which gave way to temporary closure to almost all the retail stores around the world. This in turn, resulted to change a large number of consumer's buying habits from retail shopping to e-commerce shopping. With the surge in demand for e-commerce shopping, the global e-commerce companies like Amazon, eBay, Walmart and others have had to make major upgrades in their warehouse infrastructure in order to maximize output. The global supply chain was disrupted, which in turn, created a huge demand for logistics robotics during the pandemic.   
According to a report published by Allied Market Research, the global logistics robotics market size is projected to reach $27.8 billion with a significant CAGR from 2022 to 2031. North America is currently dominating the market with the highest market share and is also expected to exhibit the fastest market share during the forecasted period. 
Mainly, the growth of the logistics robotics market is driven by e-commerce enterprises, owing to the need for enhanced quality and reliability in logistics operations. Some more factors such as an increase in adoption of warehouse robotics by small and medium sized enterprises (SMEs), rise in demand for warehouse robots in the automotive industry, advancements in technology have also boosted the market to a great extent.  
In addition, the key market players have invested large amounts in the robotics domain due to the high demand. With this drift on board, the global logistics robotics market is expected to gather prospects and exponential growth in the near future.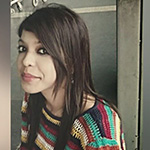 Koyel Ghosh
Author's Bio- Koyel Ghosh is a blogger with a strong passion and enjoys writing in miscellaneous domains, as she believes it lets her explore a wide variety of niches. She has an innate interest in creativity and enjoys experimenting with different writing styles. A writer who never stops imagining, she has been serving the corporate industry for the last five years.
PREVIOUS POST
"What's in STORE for Real Time Locating Systems?"
NEXT POST
Precision and Innovation: Exploring the Evolution of 3D Printing in Diverse Industries
Avenue: Entire Library membership of Allied Market Research Reports at your disposal
Avenue is an innovative subscription-based online report database.
Avail an online access to the entire library of syndicated reports on more than 2,000 niche industries and company profiles on more than 12,000 firms across 11 domains.
A cost-effective model tailored for entrepreneurs, investors, and students & researchers at universities.
Request customizations, suggest new reports, and avail analyst support as per your requirements.
Get an access to the library of reports at any time from any device and anywhere.
Related Post