Use of Fitness Equipment Has Increased Like Never Before- Explore the Scenario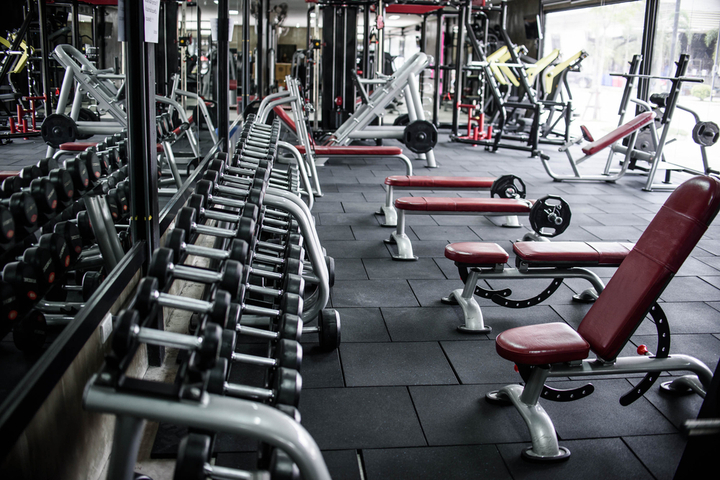 17 Nov
2021
The fitness equipment market across the world is growing at a quick pace as individuals are becoming more and more enthusiastic toward fitness. The fitness sector has considerablydeveloped in respect of gym modelstogether with a rounded concept of fitness by providingsteadfast fitness equipment to individuals. Increase in cases of obesity, surge in young population across the globe, and rise in disposable income of people in the majority of countries are the major factors propelling the growth of the market. According to Allied Market Research, the global fitness equipment market size is anticipated to experience an exponential expanse from 2021 to 2028.
Some of the prominent manufacturers of fitness equipment include Johnson Health Tech Co., Ltd., Core Health and Fitness, LLC, Anta Sports, TechnogymS.p.A, Peloton, Nautilus, Inc., and ICON Health & Fitness, Inc.
One of the renowned fitness home equipment brands, SOLE Fitness,has recently brought off an associated fitness experience driven by STUDIO, an apparentfrontrunner, in terms of technology and fitness content. This attempt is the get-go for SOLE and Dyaco International Inc., its parent company, to provide an equated fitness affiliation to a myriad of customers.SOLE customers can getan easy ingress to a number oftrials for their cardio toolsthrough the STUDIO application on their iPhone and iPad. The association with STUDIO empowers and facilitates all Bluetooth enabled SOLE kit to convey real-time standards with a community powered leaderboard experience to contend with others in real-time.
STUDIO and SOLE are also bringing out one of the world's first connected elliptical merchandises, with around fifty classes on board. When the newmodules will go live once a week, the elliptical courseswill be the first of their kind to slot in a cardio-based trial coupled with strength-based drill for a full body workout.
Even some educational institutions have started incorporating the idea of installing fitness equipment in their campus. For example, Whites Creek High School, in the United States, has come up with perked-up common areas and high-end fitness equipment, with a primary aim to endorse the much-needed healthy habits among the teenagers. This initiative has also been drawn as a prolific step to fight against the fatigue and exhaustion of spending almost a year indoors.
https://www.alliedmarketresearch.com/request-sample/644?utm_source=Blog&utm_medium=post&utm_campaign=jagruti-vitalkar
COVID-19 Scenario-
The outbreak of the pandemichas led to rising preference of individuals toward their fitness objectives. The sector is now looking for new-fangled ways to cater to the all-inclusive requirements of the consumers. As people haveturned out to be more mindful toward their health and are in search ofadvanced fitness equipment thatcan be easily used at home, the demand for the products has increased even more. Be it physical, mental, or emotional health, self-care has, nowadays,grown into anindispensable part of people's wellbeing.Physical fitness and an improved immune system is highly necessary when it comes to fighting the deadly corona virus. And, this increased health awareness has driven the fitness equipment market in more than one way. Also, the global lockdown, in the initial phase, gave way to closure of fitness institutions, which in turn developed a growing inclination in the gym goers toward home fitness equipment. However, the demand for fitness gym equipment experienced a steep decline during the period, thereby affecting market slightly. But, as the global situation is getting better, the market is projected to revive soon.
Author's Bio- Koyel Ghosh is a blogger with a strong passion and enjoys writing on miscellaneous domains, as she believes it lets her explore a wide variety of niches. She has an innate interest for creativity and enjoys experimenting with different writing styles. A writer who never stops imagining, she has been serving the corporate industry for the last four years.
koyel.ghosh@alliedmarketresearch.net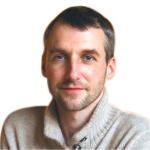 Alex Hillsberg
Chief editor of review team at FinancesOnline
Chief editor of review team at FinancesOnline Alex Hillsberg is an expert in the area of B2B and SaaS related products. He has worked for several B2B startups in the past and gathered a lot of first hand knowledge about the industry during that time.
PREVIOUS POST
Asia-Pacific becoming pillars for the growth of Global Baby Diapers Market
NEXT POST
Major Trends In Travel Retail Business To Look Forward To
Avenue: Entire Library membership of Allied Market Research Reports at your disposal
Avenue is an innovative subscription-based online report database.
Avail an online access to the entire library of syndicated reports on more than 2,000 niche industries and company profiles on more than 12,000 firms across 11 domains.
A cost-effective model tailored for entrepreneurs, investors, and students & researchers at universities.
Request customizations, suggest new reports, and avail analyst support as per your requirements.
Get an access to the library of reports at any time from any device and anywhere.
Related Post