Virtual or Online Fitness Platforms Poised to Become Next Big Thing
21 Aug
2020
Virtual or Online Fitness Platforms Poised to Become Next Big Thing
We live in an era when we can barely give time to our family and spending quality time with ourselves. What's more, joining a gym or enroll in a fitness institute is almost impossible due to the busy lifestyle. This is why virtual or online fitness sessions gained attention and today, it is poised to become the next big thing.
The $100 billion industry has quickly shifted to the virtual world and the virtual or online fitness industry has witnessed significant boom since the Covid-19 pandemic. As the local gyms are temporarily closed, people have turned toward online workout sessions to keep themselves healthy. In addition, several gyms have offered online classes for their customers, providing personalized training, and strengthening the customer relationship. This trend is expected to continue even post-pandemic.
According to Allied Market Research, the global virtual or online fitness market is expected to reach $59.23 million by 2027, registering a CAGR of 33.1% from 2020 to 2027. Increase in need for advanced fitness sessions, lack of time to attend training sessions at fitness institutes, and growing interests of health insurance providers in virtual/online fitness services to minimize health insurance costs drive the growth of the market.
It is not an easy task to working up a sweat and dedicate complete two hours for exercise at home but not impossible. The virtual or online fitness sessions make sure you get the required workout and keep you moving during the period that you prefer. Following the mantra of convenience alive, the fitness industry has transformed itself and as much as we hate to admit it, we seek convenience and download one more app to make life suitable to our timetable. This is exactly what forced people to join virtual or online fitness sessions.
When you enroll yourself in a gym, most of the time, you are unaware of your training instructor and his/her workout regime. However, using these fitness apps, you can carefully structure your own regime and choose which program to enroll and every time of workout style is available at your fingertip.
Pros and cons of joining virtual or online fitness sessions
There isn't a one-size-fits-all approach to stay fit. Thus, people prefer to opt for personal training sessions with fitness professions. Virtual fitness sessions may help you get inclusiveness and connect with those who are beneficial. Moreover, there are live exercise fitness groups that enable them to work out alongside others, which helps building a support system. However, if you want to workout with peace, you can opt for a one-to-one virtual personal trainer whenever you want. With the virtual fitness sessions, the options are limitless and you can personalize your fitness sessions that fit your need and goals.
Another benefit of online fitness sessions is that they are the least intimidating and affordable. Moreover, virtual training sessions come with supplemental resources including program materials, personalized dietary guidelines, and customized workout plants, which help you meet your goals. Moreover, online training sessions enable you to decide who should coach you through your process, including experts in a particular fitness category that you aim to build into a routine.
The only con that people point out is motivation and accountability. If you don't own a Wi-Fi network, the virtual and online fitness training is not your cup of tea. Moreover, if you are unable to perform the workout step accurately, there is not in-person instruction to check your mechanics. On the other hand, when you are at home, most people find it hard to be motivated for a one- or two-hours workout session. This hinders the virtual or online fitness market.
Several fitness experts have started their streaming services long before the Covid-19 pandemic. For instance, Gold's Gym International, Inc. (GGI) had launched a digital personal training app that offered prerecorded workout routines for customers. Similarly, Crunch, one of the many club brands of New Evolution Ventures had also launched Crunch Live, which offered at-home exercise options at only $9.99. Following these two fitness tycoons, several companies have unveiled their fitness apps and sessions.
The demand for online or virtual fitness services has skyrocketed, especially due to the imminent threat of Covid-19. People have become more conscious about their health as there is no vaccine against coronavirus and improving immunity is the only preventive measure. Thanks to virtual or online fitness applications and platforms, people can decide when to join their sessions and do something different than being stuck behind a desk.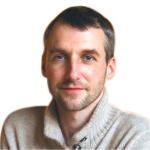 Alex Hillsberg
Chief editor of review team at FinancesOnline
Chief editor of review team at FinancesOnline Alex Hillsberg is an expert in the area of B2B and SaaS related products. He has worked for several B2B startups in the past and gathered a lot of first hand knowledge about the industry during that time.
PREVIOUS POST
Mobile Wallet Market- A Cashless facility making Big Cash!
NEXT POST
Reasons Why Business Organizations Should Take Recourse to Account Reconciliation Software
Avenue: Entire Library membership of Allied Market Research Reports at your disposal
Avenue is an innovative subscription-based online report database.
Avail an online access to the entire library of syndicated reports on more than 2,000 niche industries and company profiles on more than 12,000 firms across 11 domains.
A cost-effective model tailored for entrepreneurs, investors, and students & researchers at universities.
Request customizations, suggest new reports, and avail analyst support as per your requirements.
Get an access to the library of reports at any time from any device and anywhere.
Related Post