5 Major trends in white goods that are on the way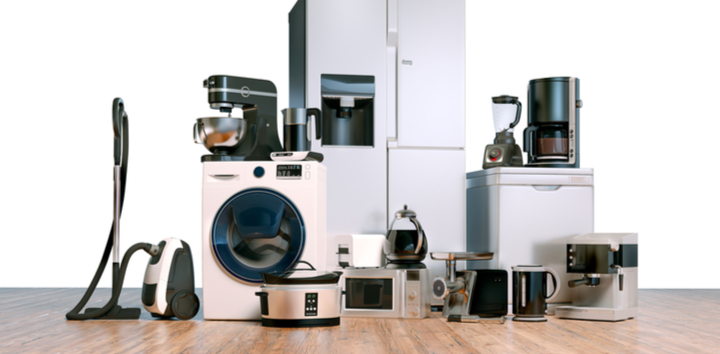 26 Apr
2021
This is the era when refrigerator and washing machine can chat with you and the dishwasher can decide when dishes are done. There is a revolution in the white goods industry as the smart technologies such as Internet of Thingsmakes their way into the market.
According to Allied Market Research, the global white goods market is expected to reach $1.03 trillion by 2027, growing at a CAGR of 7.8% from 2021 to 2027. Rise in population and urbanization, increase in spending on home improvement, and changes in lifestyles and growing disposable income drive the growth of the market.
The rise in R&D to integrate the newest technologies has opened a lot of doors of opportunities. Here are the major trends in the white good market that are on their way.
Internet of Things (IoT)
In a few years, it will be hard to name a device that is not connected to the internet. From refrigerator to dishwasher, almost all white goods are in pipeline to be connected to the internet. The boom in the penetration of smart phones has boosted the demand for IoT. Today, you can monitor products in the refrigerated remotely and the device can notify you if any product is expired.
White goods for ageing population
The mantra of innovation is quite simple. If the user demands it, the market must supply. However, there is a huge difference in what younger generation demands and what older users expect. The older demands simplicity and young generation needs connectivity and similarity to touch-screen smartphone. However, older generation is more familiar with knobs and buttons and a mechanical feel to the appliance. The market players must take this difference of expectations into consideration while designing the device.
Compact design
As the urbanization increase, more and more populations are moving into cities and living in a less space. Thus, the demand for compact appliances has increased. From oven to washing machines, if the appliances can fit into the small apartment, its demand is bound to increase. Moreover, the load capacity for washing machines has increase as most of the working population find it suitable to wash their clothes on the weekends. The companies have to find a silver lining to meet customer demands.
Rise in eco-friendliness
Over the last few years, people aim to taken major challenges such as rise in energy and water consumption. However, most are reluctant to compromise with functionality of the machine. Thus, manufacturers need to consider environmental impact without sacrificing the functionality and quality.
Health and wellness
People have become more health conscious and are willing to pay extra bucks for healthier storage, preparation of food, and ways to caring for their clothes. Thus, the steam appliances and refrigeration devices will soon witness upgrade. More and more people are eating in while watching TV and mimicking chefs of well-known restaurants. In the future, white goods will be connected to the internet and kitchen appliances will download the recipes from the internet to help the cook.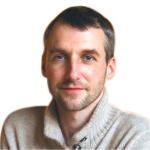 Alex Hillsberg
Chief editor of review team at FinancesOnline
Chief editor of review team at FinancesOnline Alex Hillsberg is an expert in the area of B2B and SaaS related products. He has worked for several B2B startups in the past and gathered a lot of first hand knowledge about the industry during that time.
PREVIOUS POST
Asia-Pacific becoming pillars for the growth of Global Baby Diapers Market
NEXT POST
Restaurants and Cafes to Set up Higher Bars With Commercial Cooking Equipment
Avenue: Entire Library membership of Allied Market Research Reports at your disposal
Avenue is an innovative subscription-based online report database.
Avail an online access to the entire library of syndicated reports on more than 2,000 niche industries and company profiles on more than 12,000 firms across 11 domains.
A cost-effective model tailored for entrepreneurs, investors, and students & researchers at universities.
Request customizations, suggest new reports, and avail analyst support as per your requirements.
Get an access to the library of reports at any time from any device and anywhere.
Related Post