Home Dialysis Growing in Popularity? Here are the Reasons Why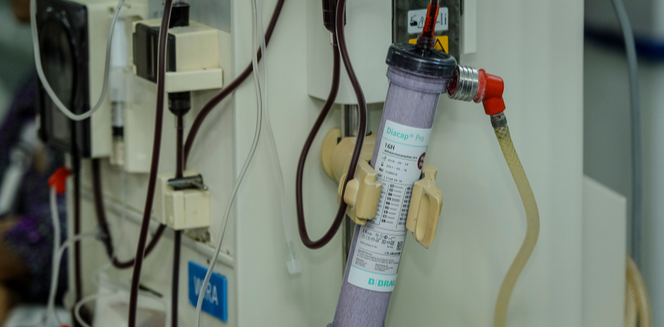 25 Jun
2019
The lives of patients going through dialysis treatment can seem compromised and disadvantageous owing to the innumerable trips to dialysis centers and increased strain in their personal lives. Keeping up with everyday responsibilities may seem like things of the past for them. Families of dialysis patients also incur heavy expenses and time-consuming hospital visits. These issues call for the need of home dialysis. The dialyzers used for home dialysis have become more advanced, efficient, and user-friendly, leading to more patients opting for home dialysis. When comparing the two treatment modalities i.e., home dialysis and in-center dialysis, it's difficult to say which is better as this depends on every patient's lifestyle, his medical condition and requirement, and the opinion of his physician or medical team. In this article, we tell you the benefits associated with home dialysis treatment.
Enhanced Patient Outcome
This is one of the greatest benefits of home dialysis. This is because frequent dialysis imitates the natural functioning of the kidneys, which leads to accumulation of less waste and fluid in the body between treatments. This further contributes to lower mortality chances, fewer side effects, and greater positive results.
More Time for Patients
Spending significant time in a dialysis center makes patients miss out on the time with their family and friends, their hobbies, etc. With home dialysis, this is not a problem. Patients undergoing home dialysis can do more tasks such as watching their favorite TV shows, talking to family members, paying bills, etc. Patients are able to have an enjoyable and comfortable treatment experience as they lead more normal lives and have more freedom.
Reduction in Travel Expenses
Patients with end-stage renal disease (ESRD) who choose home dialysis avail numerous benefits such as a reduced amount of traveling, leading to money saving on gasoline and auto maintenance. It might seem insignificant but these small savings do add up. Moreover, many private insurance plans make medical coverage available to qualified patients who opt for home dialysis for their treatment.
Improved Quality of Life
This advantage is an addition of all the benefits that come with going for home dialysis. Patients choosing home dialysis often see better outcomes overall. They have more free time, save money, and gain a better understanding of their health conditions.
In short, home dialysis is witnessing an increased popularity in recent years owing to the flexibility and advantages it brings to patients' lives. The market for dialyzers is also growing at a rapid pace. According to Allied Market research, the dialyzers market is estimated to reach $4,529 million by 2025 from $2,810 million in 2017, thereby growing at a CAGR of 6.2% from 2018 to 2025. The main factors propelling the growth include a significant surge in the number of ESRD patients, a rise in incidence of diabetes and hypertension, and shortage of kidneys for transplantation.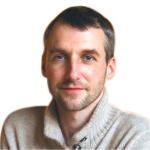 Alex Hillsberg
Chief editor of review team at FinancesOnline
Chief editor of review team at FinancesOnline Alex Hillsberg is an expert in the area of B2B and SaaS related products. He has worked for several B2B startups in the past and gathered a lot of first hand knowledge about the industry during that time.
PREVIOUS POST
Developments in Biomarkers Market Answer Diagnosis Concerns
NEXT POST
How Medical Spa Can Help You
Avenue: Entire Library membership of Allied Market Research Reports at your disposal
Avenue is an innovative subscription-based online report database.
Avail an online access to the entire library of syndicated reports on more than 2,000 niche industries and company profiles on more than 12,000 firms across 11 domains.
A cost-effective model tailored for entrepreneurs, investors, and students & researchers at universities.
Request customizations, suggest new reports, and avail analyst support as per your requirements.
Get an access to the library of reports at any time from any device and anywhere.
Related Post