Liquid Detergents Gain Popularity with Growing Innovations and Demand for Convenience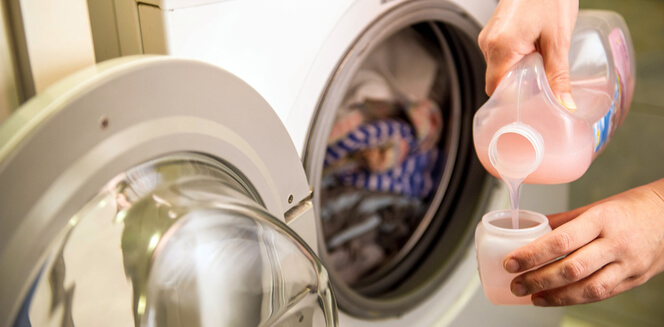 26 Apr
2019
Liquid detergents have gained enormous popularity over the years owing to their large number of benefits. They find application in hand and body cleansing, hair cleaning and conditioning, cleaning of household utensils such as glass and crockery, automobile cleaning, and fabric softening. Nowadays, liquid detergents are also widely used in washing machines, laboratories, etc. When compared to powdered detergents, liquid detergents dissolve in water more quickly, especially in cold water, generate less dust, and are easier to dose.
The market for liquid detergent is experiencing steady growth in recent years. Driving it are the factors such as growing adoption of appliances such as machines and dishwashers in both developed and developing regions and technological advancements in the space which led to the development of advanced liquid detergents.
Some trends are impacting the global laundry detergent market and will continue to do so in the next few years. One of them is the launch of liquid laundry detergent pods by some prominent players in the field. The laundry pods offer greater benefits and are better than liquid or powder detergents which come in packages. They can be easily used and are compatible with any type of washing machine. Although there have been a few issues with regards to children's exposure to pods in the US, the trend is not likely to fade. Many companies have started taking initiatives such as providing new packaging to products to protect children. Detergent pods which are available in the market are from brands like Tide (P&G), Arm & Hammer (Church & Dwight), and Purex (Henkel).
Another big trend affecting the liquid detergent market is the growth in e-retailing for personal care products which is expected to generate revenue in trillions through 2020. The growing number of online websites that provide a wide variety of liquid detergent products has led to a growing demand for these products, specifically among the working-class population who mainly look for easy accessibility and convenience. The biggest companies operating in the online retail industry for liquid detergents include Amazon, Target, and Walgreens.
Several launches took place in the space recently. For instance, Procter & Gamble Co., a consumer goods company, launched a plant-based line of products under its Home Made Simple brand. The product line includes laundry detergent, hand soap, dish soap, fabric softener, and more. The laundry detergent is mostly plant-based and is meant to fights stains, even in cold water. Said to be gentle on the skin, the product is available in lavender scent or without scent and costs $3.99 for a 40-ounce container or $9.99 for 100 ounces. Target Corporation, one of the largest retailers in the U.S., unveiled a new line of household cleaners and paper products, known by the name of Everspring. The products released include laundry detergent, dish soap, napkins, paper towels, candles, and essential oils which have been in the making for over a year.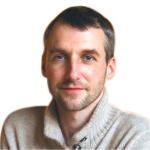 Alex Hillsberg
Chief editor of review team at FinancesOnline
Chief editor of review team at FinancesOnline Alex Hillsberg is an expert in the area of B2B and SaaS related products. He has worked for several B2B startups in the past and gathered a lot of first hand knowledge about the industry during that time.
PREVIOUS POST
Asia-Pacific becoming pillars for the growth of Global Baby Diapers Market
NEXT POST
Swipe, Meet, Repeat: Online Dating Services Reap Revenue From Successful Failures To Get Match

Related Post