A Small Guide for Application and New Approaches of Nanoparticle Titanium Dioxide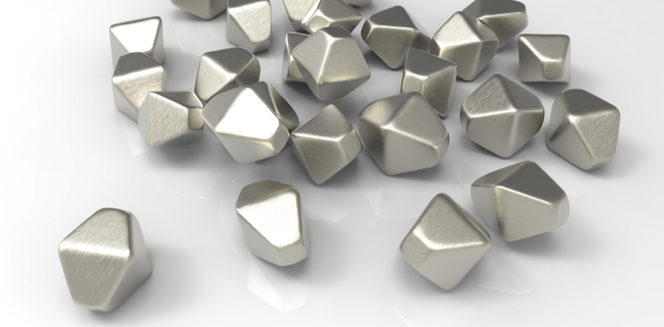 22 Nov
2021
Titanium dioxide, sounds familiar, isn't it? There isn't a great list of chemicals we use for our everyday purposes. But titanium dioxide is one of the commonly used chemicals for a huge range of applications. With further processes including hydrolysis and research and development, the market has introduced titanium dioxide nanoparticles. And, these nanoparticles have come out to play a crucial role in wide applications again. With their small size and high refractive index, these nanoparticles become suitable for an array of industries including coatings, pharmaceuticals, food products, cosmetics, plastics, and textiles.
Titanium dioxide nanomaterials are basically, made smaller owing to the distribution of particle size over pigmentary particles. In addition, nanoparticles are transparent and more in effect as compared to UV absorbers or photocatalysts. The transparency and UV absorbance in the nanoparticles ensures their effective utilization as a protective ingredient to prevent harmful effects of the sun. Owing to this quality, furthermore, titanium dioxide nanomaterial is immensely used to make sunscreen.
In sunscreen, the nanoparticle titanium dioxide turns transparent to light along with helping as an effective absorber of UV light. Since the size of the particle is too small, nano-titanium dioxide does not reflect the visible light, but it does absorb UV light, allowing a transparent blockade that helps in protecting the skin from the harmful rays of the sun. Apart from this, titanium dioxide nanoparticle is also majorly used to form catalysts. It is utilized as supporting material for catalyst applications. It is highly utilized in the automotive industry to eliminate the emissions of harmful exhaust gas. Also, it is used in power stations for removing nitrous oxides. Furthermore, the titanium dioxide nanoparticles also have a property of self-cleaning and antifogging. Attributed to this, they are also used for cloth manufacturing and preparation of tiles, windows, and anti-fogging mirrors.
The industry is further investing in new approaches with titanium dioxide nanoparticles. And some of the new processes are majorly becoming attractive for instance the biosynthesis of titanium dioxide nanoparticles. This has highly gained the interest of the researchers owing to numerous factors including its cost-efficiency, reproducible attitude, and eco-friendliness. The biosynthesis of titanium dioxide nanoparticles, furthermore, can also be used for comparison to chemical synthesis.
The titanium dioxide nanoparticles have huge industrial importance and play a major role in a lot of applications including decreasing the toxicity of dyes and pharmaceutical drugs and enabling wastewater treatment. In addition, it helps in the reproduction of silkworms. The factors have lead the industry to witness growth in the past few years. Also, the industry is expected to cite elevating growth. According to a report published by Allied Market Research, the global nanoparticle titanium dioxide market is expected to garner $17.3 billion by 2030. The rising awareness regarding the harmful effects of UV rays among the consumers and approval for its utilization by the regulatory bodies have been the major reasons behind the growth of the market. Moreover, the rising trend for environmental sustainability and increase in further advancements and its uses in other industries is expected to unlock an array of opportunities for the industry in the near future.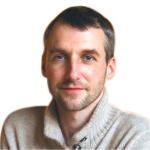 Alex Hillsberg
Chief editor of review team at FinancesOnline
Chief editor of review team at FinancesOnline Alex Hillsberg is an expert in the area of B2B and SaaS related products. He has worked for several B2B startups in the past and gathered a lot of first hand knowledge about the industry during that time.
PREVIOUS POST
Bio Succinic Acid: Unleasing Growth for Future
NEXT POST
Explore the Use of Nanochemicals in Several Industry Verticals
Avenue: Entire Library membership of Allied Market Research Reports at your disposal
Avenue is an innovative subscription-based online report database.
Avail an online access to the entire library of syndicated reports on more than 2,000 niche industries and company profiles on more than 12,000 firms across 11 domains.
A cost-effective model tailored for entrepreneurs, investors, and students & researchers at universities.
Request customizations, suggest new reports, and avail analyst support as per your requirements.
Get an access to the library of reports at any time from any device and anywhere.
Related Post