Plastic additives market shows positive signs of growth
2 May
2014
There has been a constant battle of science within to invent a better version of previous product. Hence, science has evolved from its first ever discovery. It only makes science more amazing and interesting. Classic example would of plastic additives. What are plastic additives? Well, plastic additives are organic or inorganic molecular compounds added to polymer to enhance their properties to render them more useful.
When you add substance to polymer, the combination is known as a composite.These additives improve the characteristics of polymers such as strength, durability, shine, and heat sensitivity. There has been a rise in the use of plastic additives to provide plastics a superior strength and agility. Also, a latest report by Allied Market Research concurs and states that the global Plastic Additive Market would reach $57.8 billion growing at a CAGR of 4.4%.
Plastic Additive Market Drivers:
Depletion mineral ores
Increasing cost of metal equipment
Properties of plastics matching to that of metal equipment
Lower cost of plastic equipment
Plastic Additive Market restraints:
Stringent government regulations
Pending legal suits
Various other legal suits that companies are facing such commercial application of banned product, and patent imitation suit etc.

Market Segmentation of Plastic additive on basis of type:
Plasticizers
Flame Retardants
Impact Modifiers
Antioxidants
Anti-microbial
UV Stabilizers

Plasticizers dominate the plastic additives market on basis of types in terms of value and volume. Flame retardants plastic additives market is expected to grow fastest at a CAGR of 5.4% during 2013 to 2020.

Market Segmentation in terms of Geographies:
North America
Asia Pacific
Europe
LMEA
Asia Pacific region has the largest share in terms of revenues. As per the report, Asia pacific and RoW would account for 60% of the overall revenue by 2020.

Why Asia Pacific and RoW have such growth potential?
This is because of readily available economical workforce and low cost of raw materials

Key Players in Plastic additives market:
ASF
Chemtura Corporation
Exxon Mobil Corporation
Bayer Ag, Clariant Ltd
Kaneka Corporation.
View all reports related to Bulk Chemicals Market at:
https://www.alliedmarketresearch.com/materials-&-chemicals/bulk-chemicals-market-report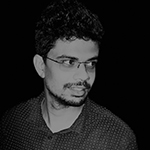 Akhilesh Prabhugaonkar
Author's Bio- Akhilesh Prabhugaonkar holds a bachelor's degree in Electronics Engineering from the reputed Vishwakarma Institute of Technology. He has a special interest in the fields of forensics, world history, international relations and foreign policy, sports, agriculture, astronomy, security, and oceanography. An ardent bibliophile and melophile, Akhilesh loves to write on topics of his interest and various other societal issues. This love for writing made him enter the professional world of content writing and pursue his career in this direction.
PREVIOUS POST
Bio Succinic Acid: Unleasing Growth for Future
NEXT POST
Aerogel Market to grow exponentially
Avenue: Entire Library membership of Allied Market Research Reports at your disposal
Avenue is an innovative subscription-based online report database.
Avail an online access to the entire library of syndicated reports on more than 2,000 niche industries and company profiles on more than 12,000 firms across 11 domains.
A cost-effective model tailored for entrepreneurs, investors, and students & researchers at universities.
Request customizations, suggest new reports, and avail analyst support as per your requirements.
Get an access to the library of reports at any time from any device and anywhere.
Related Post