Aerogel Market to grow exponentially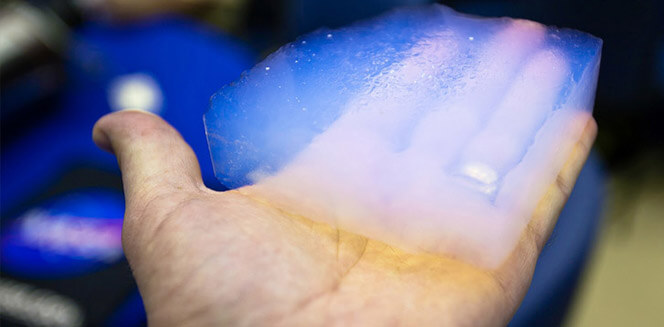 16 Jun
2014
The research conducted to combine technology and material sciences resulted in the invention of Aerogel. When gas is replaced with a liquid component of the gel, the resultant derivative is known as Aerogel. Although it comes in solid form, it is still lightweight and porous. Further, it being low in thermal conductivity, it is an apt material to construct insulators. The report by Allied Market Research on the Global Aerogel Market provides detailed information with all the market trends and growth prospects. This report would provide a platform for those industries that are planning to foray in the aerogle market.
The report states that the global aerogel market would touch a figure of $1,896.6 million, growing at a CAGR of 36.4% during 2014 - 2020. North America and Europe are expected to contribute about two-third of the market revenue during 2014-2020.
One Important highlight of the report:
Europe and North America are home to more than 85% of the aerogel production facilities.
Aerogel Market Drivers -
Stronger thermal insulation characteristics
Economical production
Supporting government policies
Rising need for thermal insulators, reusability and easy installation
Key materials used to manufacture aerogel -
Due to strong insulation properties, Silica is the most popular source to manufacture aerogel.
Application segments of aerogel are listed below-
Building insulations
Oil & gas
Acoustic
Aerospace
Chemical
Electronics
Healthcare
Automotive thermal management
Agriculture
Cryogenics
Apparels
Power generation.
Europe is expected to take over North America as the highest revenue generating segment by 2020.
Top companies in the aerogel industry are
Aspen Aerogels. Inc.
American Aerogel Corporation
Cabot Corporation
Dow Corning Corp
Svenska Aerogel AB
BASF SE
Airglass AB
JIOS Aerogel
Active Space Technologies
Acoustiblok UK
View all reports related to Advanced Materials Market at:
https://www.alliedmarketresearch.com/materials-&-chemicals/advanced-materials-market-report Eswar Prasad
Research Analyst at Allied Market Research
Eswar has more than six years of experience in market research and consulting in chemical and energy domains. He is actively involved in analyzing markets for specialty chemicals, commodity chemicals, bulk chemicals, materials, oil & gas equipment, petrochemicals, power industry, renewable & non-renewable energy and others. He is a part of multiple consult projects, syndicate and customized studies, with active involvement in providing critical business research insights to clients with his industry expertize. He is experienced in planning, commissioning, multi-tasking, and executing projects to attain specific client needs. His strength lies in trend analysis, data forecast, procurement analysis, building analytical models, business consulting and so on.
PREVIOUS POST
Bio Succinic Acid: Unleasing Growth for Future
NEXT POST
Arcylic Acid Market to reach heights
Avenue: Entire Library membership of Allied Market Research Reports at your disposal
Avenue is an innovative subscription-based online report database.
Avail an online access to the entire library of syndicated reports on more than 2,000 niche industries and company profiles on more than 12,000 firms across 11 domains.
A cost-effective model tailored for entrepreneurs, investors, and students & researchers at universities.
Request customizations, suggest new reports, and avail analyst support as per your requirements.
Get an access to the library of reports at any time from any device and anywhere.
Related Post