Advancing Technologies with Smart Robots to Be In Vogue, Providing Ease and Increasing Efficiency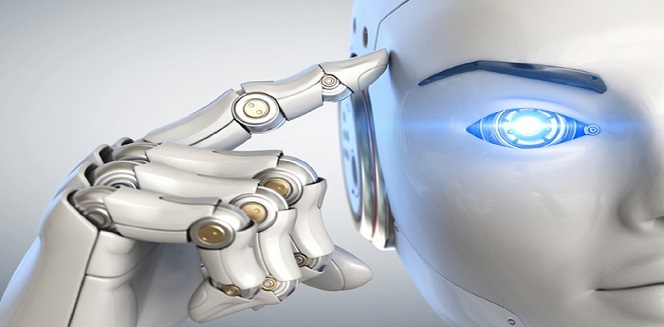 3 Oct
2019
Artificial intelligence (AI) has revolutionized the twenty-first century with novel innovations and technological advancements. Robotics and AI are inhabited by almost every sector from agriculture to education. Moreover, AI has helped the robots to pose human characteristics and learn from environment. According to a report published by Allied Market Research, the global smart robot market is estimated to reach $17.56 billion at a CAGR of 19.6% by 2025.
What's more, several companies have shown interest in this field, initiating to modify and launch new robots. For instance, Samsung announced its upcoming launch of a robot smart speaker with Bixby powered by AI that can move and talk. On the other hand, in New Jersey, recently launched underwater robot glider that is proved to be much useful for collecting information regarding the hurricane.
Samsung launches smart speakers with AI:
Following up with the trends of smart speakers, merged with Google Assistant, Siri, or Amazon Alexa. Samsung, a South Korean-based multinational company, has announced to launch a differently designed smart speaker, compatible with Bixby as the Galaxy Home.
In March 2019, the company has filed a patent, "Electronic device and its operation", with the United States Patent and Trademark Office (USPTO). The speaker involves a ball enclosed within a ring and is powered by AI and movable; it can be converted as a loudspeaker. The robot has a camera along with an infrared sensor that helps to explore and measure the distance between objects, directing the robot to move toward its user. Furthermore, the device can change its direction while avoiding an obstruction in the way. The camera can record videos and photos as it is incorporated with multiple lenses. Both the parts of the robot are provided with magnets and scratch-resistant material. The ring has a touchscreen display installed, which offers an in-display fingerprint scanner along with a battery and an audio module. The robot can play music and take calls. Moreover, it can be connected with USB, HDMI connection, and a microSD card. Apart from this, it can be connected with Bluetooth, WIFI, and LAN.
Underwater robot gliders launched by Rutgers and Monmouth universities are fulfilling the purpose:
Another step with the help of robots and AI has been taken by the Rutgers and Monmouth universities in New Jersey: underwater robot gliders to measure the sea and air interaction during hurricanes in the mid-Atlantic region. The Rutgers' marine and coastal science experts state that the 6-foot long glider is useful to collect temperature data. Furthermore, the ocean heat supplements the hurricane winds and the data garnered from these gliders provide an in-depth vision about the specifications that makes it a big storm. Moreover, the submarine was made with collaboration between Rutgers and Monmouth universities, and it was launched in 2018 from Monmouth University's research vessel.
Rapid innovations in smart robots with great potential and advanced features have lessened human efforts while improving productivity. Moreover, several emerging sectors have adopted robotics, boosting productivity and lessening human efforts. On the other hand, the digital industry has prioritized robots and enhanced the digital world. Moreover, the rising technology with new and innovative robotic ideas may completely revolutionize the globe.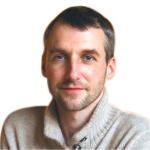 Alex Hillsberg
Chief editor of review team at FinancesOnline
Chief editor of review team at FinancesOnline Alex Hillsberg is an expert in the area of B2B and SaaS related products. He has worked for several B2B startups in the past and gathered a lot of first hand knowledge about the industry during that time.
PREVIOUS POST
"What's in STORE for Real Time Locating Systems?"
NEXT POST
Improved Conductivity in Transparent Conductive Films will Strengthen Productivity
Related Post