Agreements and research activities to accelerate production of rubber gloves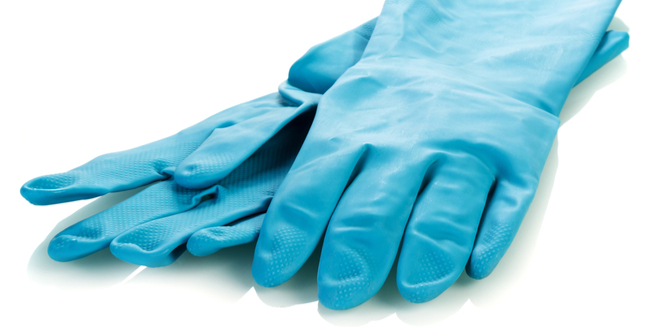 22 Nov
2021
The wide application scope of rubber gloves made it the product that has always been in high demand. Market players have been sealing agreements with other players and government authorities to scale up the production and expand into different geographies. Moreover, scientists and researchers have come forward to develop sustainable solutions as petroleum-based raw materials make the gloves stay in landfills for nearly one hundred years. So, they aim to reduce greenhouse emissions and make rubber gloves that are manufactured from natural raw materials and of highest quality for usage in various applications. The demand for rubber gloves show no signs of plummeting in the near future. According to the report published by Allied Market Research, the global rubber gloves market is estimated to generate $122.5 billion by 2030. Following are the activities taking place across the world.
There has been significant surge in demand of rubber gloves, from especially the healthcare sector, across the world. The major factor responsible is outbreak of Covid-19. Meditech Gloves, a company based in Malaysia, raised its production volume by two-fold to cater to the growth in demand. Various measures have been taken to fulfill the demand. Though there were hindrances to satisfy the demand across the world. Among different measures taken to curb the spread of Covid-19 by governments of many countries across the world, ban on export activities is one of them. The Indian government was one the authorities that prohibited the export of nitrile gloves. However, the government changed the status of export from "prohibited" to "restricted". Following the ban on gloves in June 2021, the government allowed the export only after availing license.
Market players have been entering agreements and expanding the manufacturing capacities to cater to increase in demand for rubber gloves. Hong Seng Industries Sdn Bhd (HSI), a wholly-owned subsidiary of Hong Seng Consolidated Bhd, sealed an agreement with Northern Corridor Implementation Authority (NCIA). The agreement of RM44.69 million has been reached for leasing an industrial land located in the Kedah Rubber City (KRC). The company stated that the agreement allows it to sublease the industrial land of 503.31 hectares in KRC for duration of 60 years along with an option to extend for 30 years. HSI plans to build a production plant for nitrile butadiene latex (NBL) of a capacity of 480 kilo-tons per year. This group entered the rubber gloves market with establishment of Hong Seng Gloves Sdn Bhd. The group plans to set up six units of manufacturing plants, which will begin manufacturing process by the third quarter of 2021.
The trend of agreements continues as countries plan stockpiling of gloves to fulfill the rise in demand during the Covid-19 pandemic. An AirBoss of America subsidiary reached a potential agreement of $576 million with the Department of Health and Human Services (HHS). Under this agreement, disposable rubber gloves will be provided by AirBoss for the Strategic National Stockpile. Nearly $288 million will be invested for nitrile gloves as a part of pandemic response and public health preparedness program. The remaining amount will be invested in supplying nonsurgical hand gloves to the government for utilization in the healthcare sector. The agreement is expected to be finalized, and the supply will begin.
Researchers have found a way to produce degradable, protein-free, and sustainable rubber gloves. Researchers from the Cranfield University joined hands with Meditech Gloves to develop a manufacturing process that can achieve nearly 50% of energy and time savings. The biodegradation capability of gloves produced from natural materials is 100 times faster than gloves produced from synthetic materials. The usage of natural rubber gloves is limited due to skin allergies caused by proteins. However, a specific formulation has been found by researchers to eliminate protein allergies and produce sustainable latex gloves on a mass scale. Krzysztof Koziol, the Professor of Composites Engineering and the Head of Enhanced Composites and Structures Centre at Cranfield University, highlighted that the results obtained from research marks the beginning of the journey to lower down production time and costs along with enhancing biodegradability and sustainability. With Net Zero Carbon initiatives taken across the world, this research activities marks a significant milestone in improving the environmental conditions and scale up rubber gloves production.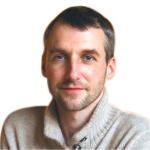 Alex Hillsberg
Chief editor of review team at FinancesOnline
Chief editor of review team at FinancesOnline Alex Hillsberg is an expert in the area of B2B and SaaS related products. He has worked for several B2B startups in the past and gathered a lot of first hand knowledge about the industry during that time.
PREVIOUS POST
Bio Succinic Acid: Unleasing Growth for Future
NEXT POST
Explore the Emerging Trends of Industrial Adhesives across the World
Avenue: Entire Library membership of Allied Market Research Reports at your disposal
Avenue is an innovative subscription-based online report database.
Avail an online access to the entire library of syndicated reports on more than 2,000 niche industries and company profiles on more than 12,000 firms across 11 domains.
A cost-effective model tailored for entrepreneurs, investors, and students & researchers at universities.
Request customizations, suggest new reports, and avail analyst support as per your requirements.
Get an access to the library of reports at any time from any device and anywhere.
Related Post